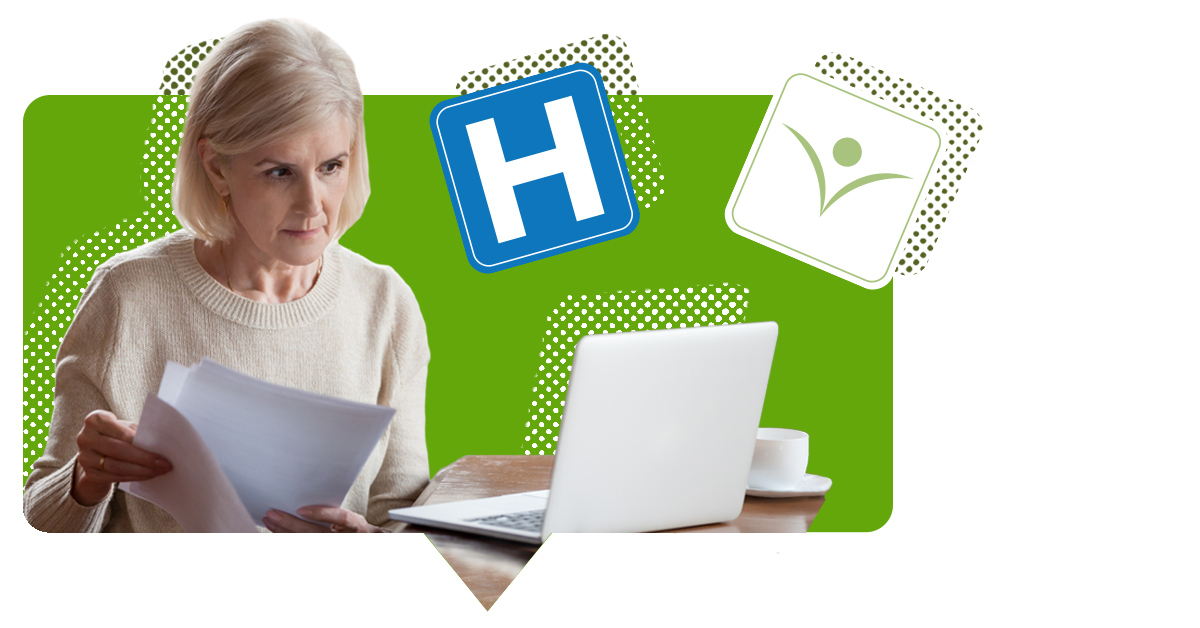 Dear Crossroads,
My mom is in the hospital and is going to need some extra help soon as her health is quickly declining. Her current hospital has an inpatient hospice unit and offers hospice as a service. The hospital team has recently recommended this unit and their hospice services as the next step in her care in an effort to control her severe pain and symptoms and, hopefully, get her home where her hospice care would resume.
I've heard many great things about Crossroads, but I don't know how it works. As I'm just beginning to think about having the hospice conversation with my mom, I'm wondering if Crossroads could still deliver care in the hospital's inpatient unit, even if this specific hospital offers these hospice care services. Will there be any conflict? 
I want my mom to be as comfortable as possible, but I don't want her to think I'm giving up on her. 
Thank you,
A Curious Daughter
Dear Curious Daughter,
Throughout my time with Crossroads Hospice & Palliative Care, I have helped many family members and patients in your shoes. Making the decision to have the "hospice conversation" for your mother's end-of-life care is the first step in making sure she receives the best care available. As scary as it can be, this journey starts with having honest conversations about your loved one's needs, and you're doing just that. 
Let me begin by saying that while receiving hospice care is about end of life, it is not about giving up. You are not giving up on your mother by starting this conversation. Instead, hospice care is about understanding that your mother deserves to be comfortable and supported in her life journey, no matter where that is. 
At Crossroads, it's one of our goals to normalize how we think and talk about end-of-life care. Think about how we welcome newborn babies into the world – as comfortably and as serenely as possible.  We want people to start thinking about end-of-life care in the same way; an opportunity to provide our loved ones with the support and love they need as they leave this world. 
When you choose Crossroads, you will have a team of nurses, doctors, social workers, aides, chaplains, and volunteers to help you and your mother make this transition. No one will be alone in this process. We're here every step of the way, so feel free to reach out to a Crossroads team member and they will help answer your questions.
It is important to know that the decision to accept hospice care (or any healthcare, for that matter) is ultimately up to the recipient (in this case, your mom).  I'd be happy to address any questions or concerns your mom may have about our services. 
Regarding your question about delivering care in your mother's hospital, even if they offer their own hospice services – we work with many hospitals to make this transition as easy as possible. When a patient is eligible for our services but needs to be in an acute setting (like a hospital), care for that person in the hospital setting is a hospice level of care known as general inpatient (GIP). A contract between the hospice and the hospital is required and it's common for there to be an existing contract, or a contract can be created rather quickly, even within a few hours. We address the symptoms that are requiring an acute level of care with the goal to discharge that patient to their home with our services where they may be most comfortable.  
To that end, part of our commitment to patient care is offering a variety of programs that reach our patients wherever they are. For example, with our Watch Program, patients are closely monitored through multiple daily visits from a nurse to ensure patient comfort and to do our best to anticipate when death may be imminent. Our social worker and chaplain will increase their visits as well to provide support and guidance. When Crossroads identifies that a patient's passing is imminent, care shifts to our Evenmore Care program, when a team member remains bedside with the patient to provide support when they and their family need it most. 
Crossroads will go above and beyond to be with you and your loved one during this final journey. It's our commitment that no one is alone in their final moments of life. I hope that brings you some peace as you and your mother make this decision.
Sincerely,

Jeanne Morrison, LMSW
Support Services Director
For more information about the hospice care provided by Crossroads, give us a call at 888-564-3405.
If you found this information helpful, please share it with your network and community.
Copyright © 2021 Crossroads Hospice & Palliative Care. All rights reserved.