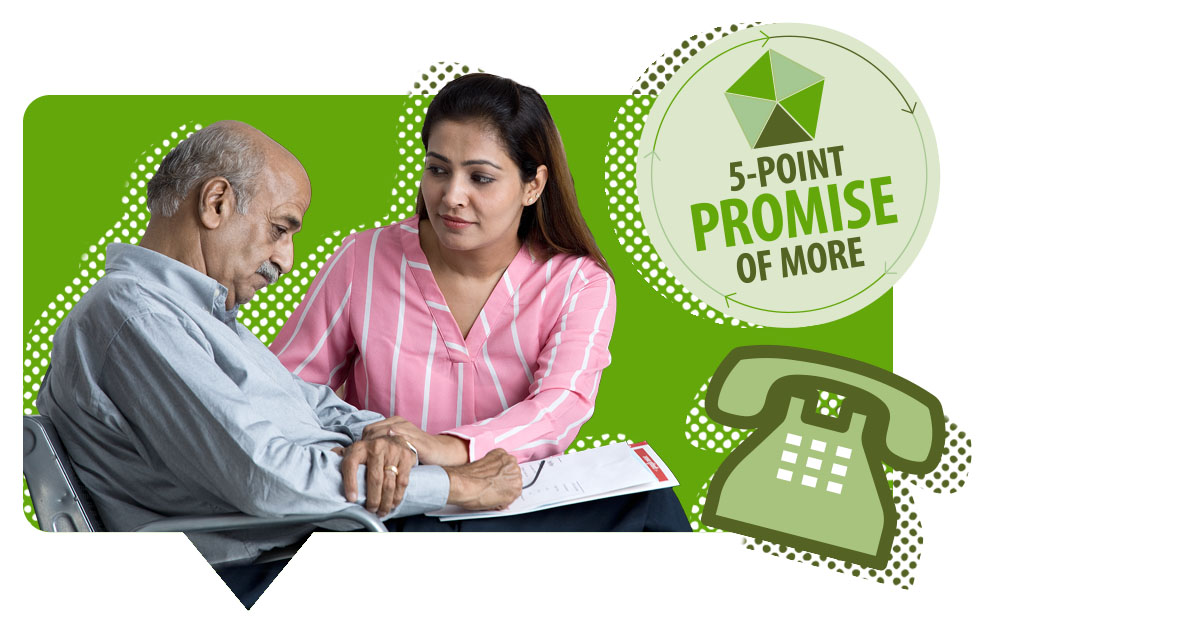 Dear Crossroads, 
My father's health has been declining in recent months, and one of my friends recommended that I look into hospice care.
I'm still learning about what hospice care means and what kinds of services a place like Crossroads can provide – both to my father and to me in this trying time. I want the best possible care for him, but I'm nervous about what comes next. Can you tell me more about Crossroads and what sets it apart?
Sincerely,
One Concerned Daughter
Dear Concerned Daughter,
Thanks for reaching out. Making the decision to begin hospice care for a loved one is a big decision, and it's important to know as much information as possible before proceeding with care. We here at Crossroads Hospice & Palliative Care want to provide you with the information you need to help with your father's end-of-life journey.
Throughout my career in the hospice industry, I have worked in many different roles and for many different companies. There are a lot of reasons I can say why I think Crossroads is the best. But it really comes down to the company culture and how it reflects our emphasis on patient care. We are here to provide the best possible care to our patients. If we're providing the best care possible, we have done our job.
Since I started with Crossroads six months ago, I can say without a doubt that we offer among the best patient care in the industry. It's part of our 5-Point Promise of More, a commitment that we make with all of our patients that helps distinguish us from other hospice providers near you, and it's how we operate every single day. 
The first promise we make to our patients is to be responsive. At Crossroads, since we're all about patient care, we start our responsiveness with same-day admissions. We have the nursing staff available to do that. We don't stop at 5 o'clock. Instead, we have a shift of clinicians who can help with admissions throughout the night. Whether that's midnight or the early morning hours, we have someone ready for you.
Another promise is our commitment to being prepared. If we get a call at two in the morning, one of our nurses is not being woken up. They are not on-call or waiting on standby. We have a shift of clinicians who are in the office and awake at that time. These folks are our Quick Response Team, and they are ready and prepared to go out and care for you and your loved one in emergent situations.
We also promise to be alert as providers. One way we practice that is through our Watch Program. When we detect a health decline in one of our patients, we will put them on 'watch'. What that means is this patient receives an increased number of nurse visits a day, and remain under careful supervision of our team. If our patient is living at a nursing home or assisted living facility, we will send a nurse there as well. 
As an example, there was a patient we had recently where we would have a nurse go out and visit at five in the morning. Then we would have another nurse go out at noon. Then another one later in the evening. Because we have those added touch points throughout the day, it allows us to keep an eye on the patient and how they are doing. This specialized care often results in a better end-of-life experience for the patient and their families.
Crossroads is also committed to being compassionate. One way we do that is if we notice a stronger or more significant decline in their health, we can extend to them our Evenmore Care Program. This program is similar to our Watch Program, but now our patients will have a nurse or other Crossroads team member with them at their bedside around the clock. They will never be alone, and we will have someone with them throughout their end-of-life journey. Just being there more often for the patient gives them a sense of comfort and understanding that they are going to be taken care of.
Our last promise is being committed to our patients and their loved ones. We do this throughout our patients end-of-life journey and especially in the final days of their life. The responses we get back from family members after we have cared for their loved ones is often that they wish they would have been referred to hospice sooner. They see the benefit — not only for their loved one but also to themselves. It eased so much of their burden. It allowed them to be with them in their last moments so they could savor their memories.
I hope you call us today and let us begin helping care for your father. 
Sincerely,
Tracy Simmons
Vice President of Business Development
Crossroads Hospice & Palliative Care
For more information on hospice eligibility requirements, give us a call at 888-564-3405.
If you found this information helpful, please share it with your network and community.
Copyright © 2022 Crossroads Hospice & Palliative Care. All rights reserved.