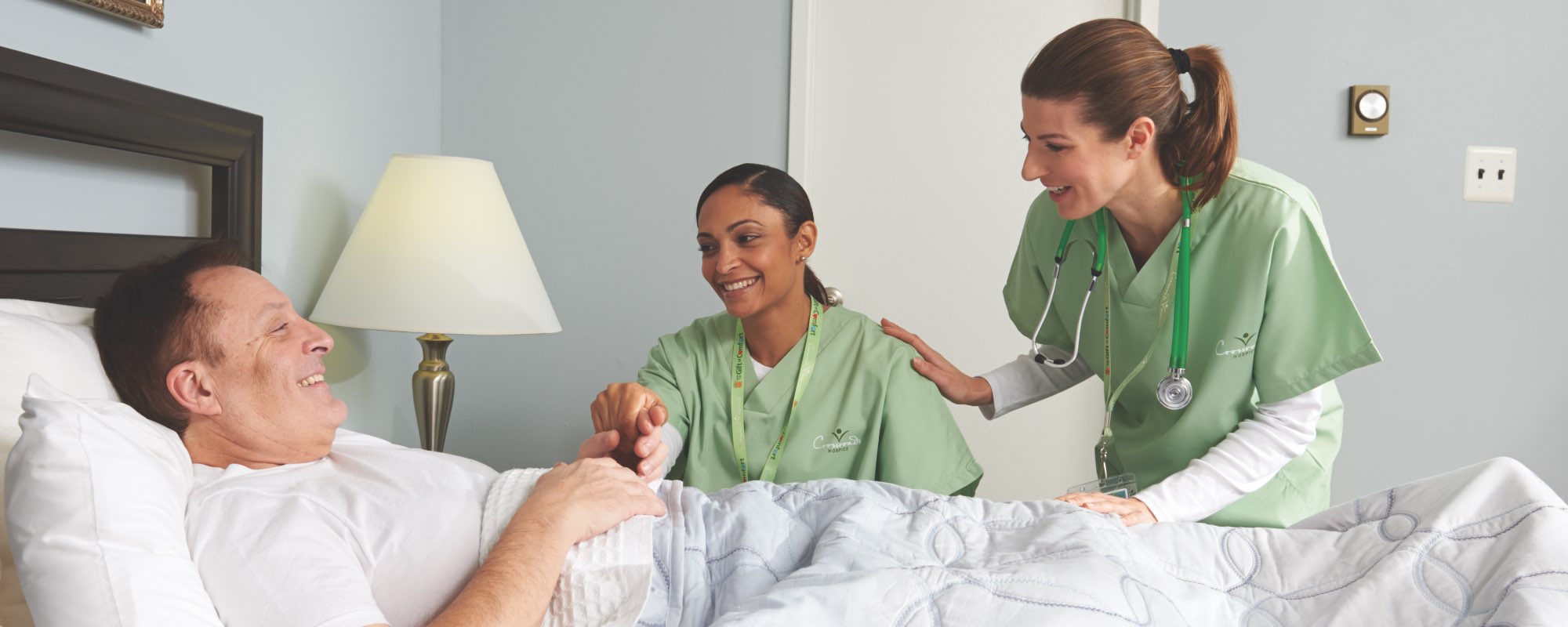 The comfort your end-of-life patients need.
Hospice is not about giving up. It doesn't shorten patients' lives, it betters the time they have left.

That's why, when side effects from treatment for patients' chronic illness gets out of control, their time is better spent focused on pain and symptom management. It's in your nature to pursue the best treatment possible, but when there is no cure, and treatments become a burden, it's time for comfort.
Why hospice?
Watch our brief video to see one of Crossroads' medical directors explain the importance of hospice.
Why Crossroads?
We are available 24/7/365 to quickly respond to patient admissions or consultations with the family.
We look at patients medically AND emotionally, with care specialized for specific diseases.
We come to your patient – in their home, nursing home, or hospital room – to ensure maximum comfort.
We provide unique programs like Gift of a Day, where they can do something they've always wanted to, and our Watch program, where we provide round-the-clock monitoring.
This is what we do, all we do. We help your patients live better.
When it's time for hospice, refer your patients to Crossroads Hospice & Palliative Care.
You can call or live chat via the bar above or fill out the form on the right.