City Parade Makes a Perfect Day for a Hometown Hero
World War II Veteran and Crossroads Hospice & Palliative Care patient Vernon Hunt has seen a lot during his 96 years. During the war, he served in the artillery and saw action during both D-Day and the Battle of the Bulge – as well as the eventual capture of Berlin.  
On Wednesday, April 5th, his entire hometown came together to give Vernon a special day of honor when the city of Garnett, KS turned out to pay tribute to their native son with a special parade through the streets. For Vernon, it was a perfect day.
According to Crossroads Lenexa social worker Lauren Bias,Vernon's ultimate gift began as a fairly simple affair. A local women's group that provides support to military personnel, the Kansas City Bettys, were going to sponsor a little "meet and greet" celebration for Vernon at the Guest Home Estates and take a few pictures with him. Some of the Kansas City Bettys mentioned it to their colleagues with the American Legion Riders. Eventually the Veterans of Foreign Wars (VFW) also got on board and the entire project began to mushroom.
The Ultimate Gift gets even bigger. 
Not long thereafter, city leaders in Garnett decided that a parade might be in order. Garnett officials posted plans for the parade on the city's Facebook page and called upon the local citizenry to come out for the parade to pay tribute to their native son.
The parade began at Guest Home Estates and wound down Fourth Street to the town square, then back again to Guest Home. The American Legion Riders led the procession, while Vernon followed, riding in a Jeep surrounded by Kansas City Bettys admirers.  Along the way, onlookers and fellow veterans waved flags and saluted the man who had risked his life so many times in serving his country.
"It really was a perfect day for Vernon," said Lauren. "It was wonderful to see his smile and the appreciation on his face."
She noted that Vernon's wife had passed away at the same facility just a few weeks prior, so all the positive attention was an ultimate gift by itself.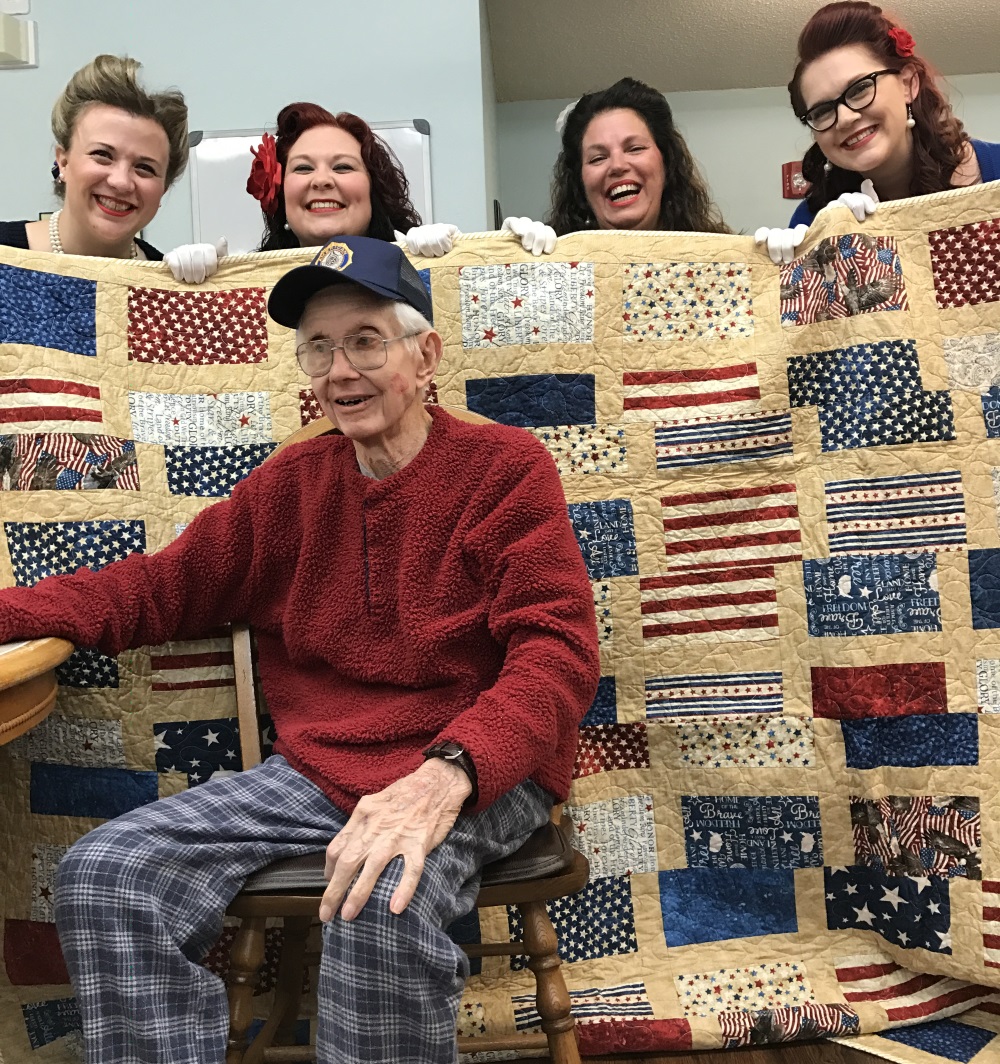 A Perfect Day.
"Everyone really pitched in to make this happen," Lauren said.  "Sheila Wilson, the Assisted Living Director at Guest Home Estates, and her staff loved the idea of creating a perfect day for Vernon. In fact, it was her idea to involve the community to inspire the parade – and her husband Mike even drove the motorcycle with the American flag to lead the parade."  
Then the Kansas City Bettys and American Legion took it a step further.  But when city officials went ahead to stage the parade in his honor, it sealed the deal – it really could not have been more of a surprise or a success, she said.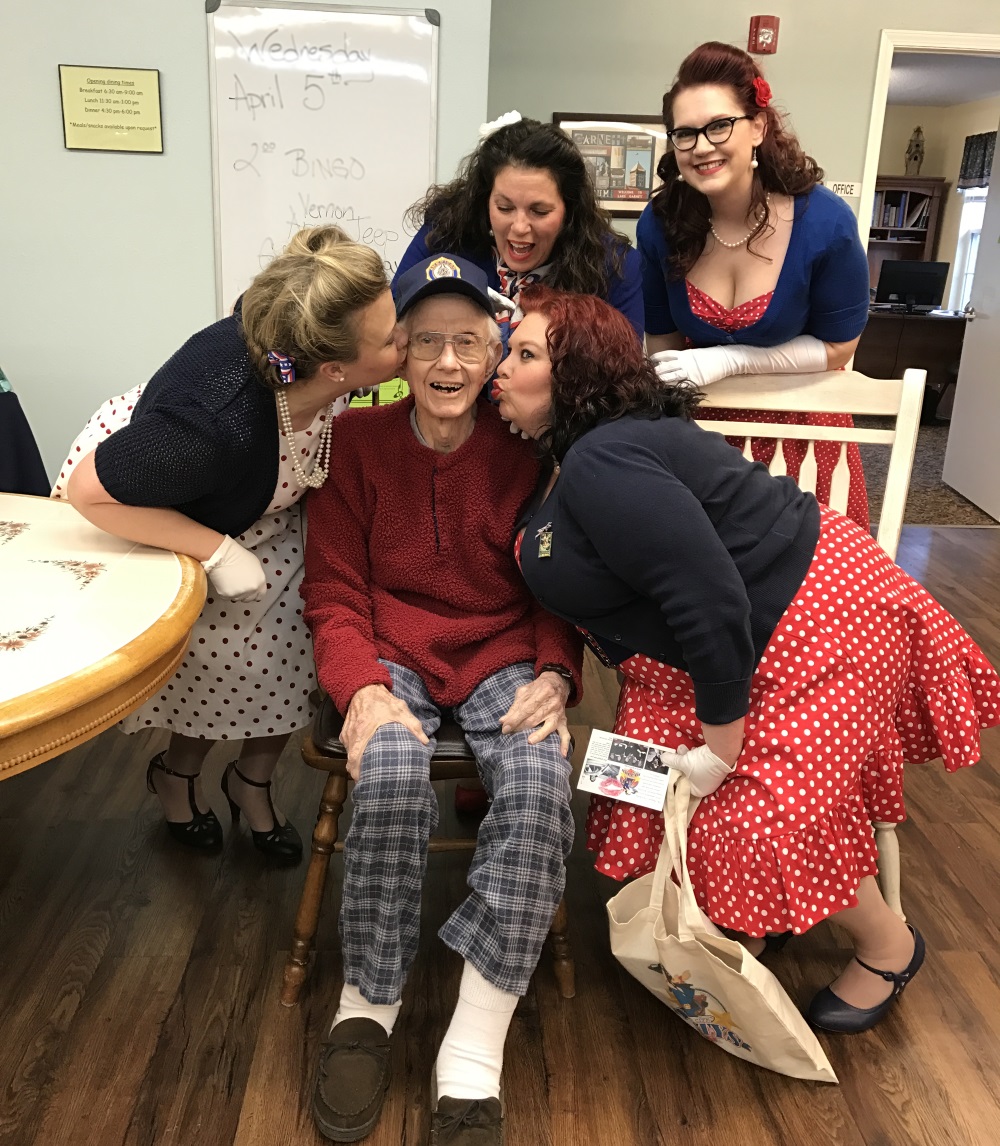 "There's an old saying that 'Success has a thousand fathers,' and in this case it's definitely true," said Lauren. "It was a real team effort and it couldn't have gone any better."
The effort is part of Crossroads' ultimate gift program. Its goal is to bring to life a patient's vision of what the perfect day might be.
The Gift of a Day program is designed to give each patient the chance to have one perfect day. Each event is as unique as the individual patients. 
To learn more about how Crossroads supports terminally-ill patients, please call (888) 564-3405.
If you found this information helpful, please share it with your network and community.
Copyright © 2017 Crossroads Hospice. All rights reserved.