What Can Recent Celebrity Deaths Teach Us?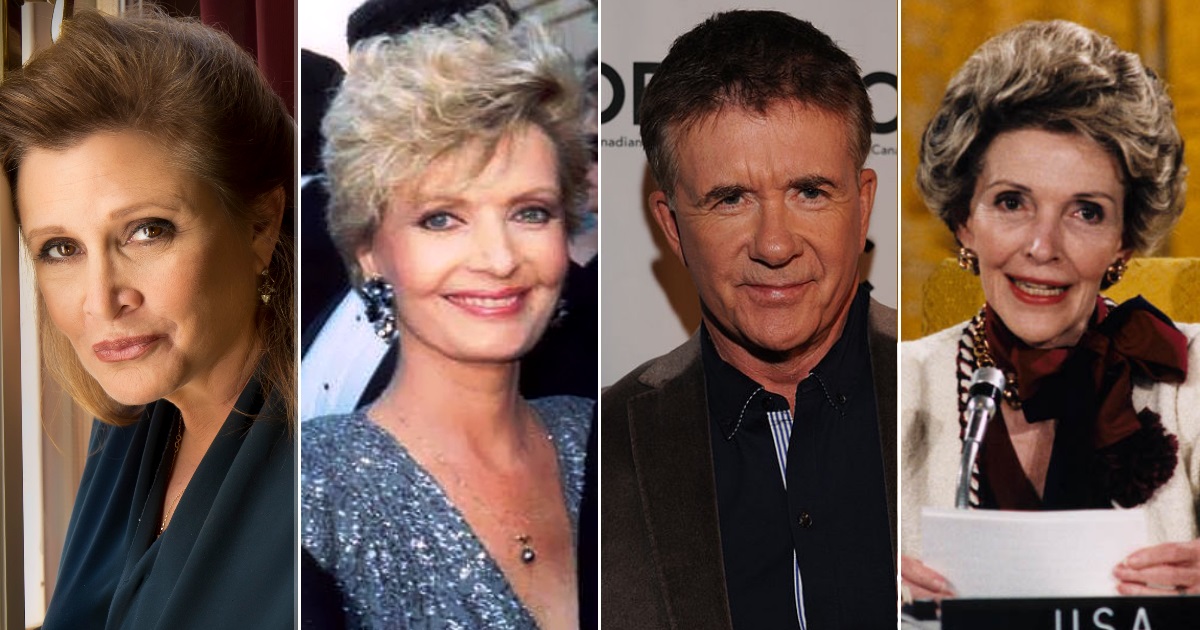 With the fresh smell of 2017 looming, it's not uncommon to reflect upon the kind of legacy the year prior has left behind. For one thing, American society lost a number of its beloved celebrities – people who touched hearts with both their lives and their art. It was one of the most prolific years in recent memory for celebrity deaths; with people like Prince, David Bowie, and Muhammad Ali all passing on.
As Crossroads Hospice & Palliative Care kicks off Heart Month – a time where focus shifts towards the signs and effects of heart disease and how people can become healthier through awareness – it can be important to reflect upon who has passed on this past year as a result of heart failure and disease.
So although 2016 is in the past, slow down a bit and reflect on the effects of heart disease in the public eye. Claiming an annual toll of 610,000 lives and rising, there is much for us to still learn to prevent this from gripping us at such an alarming rate. These examples can illustrate that fact:
Carrie Fisher, 60 
Carrie Fisher, a star many know for her role as Princess Leia from the Star Wars series recently passed away abruptly due to heart failure. Her iconic role resonated with millions of fans around the world – proof of which can be seen at any Comic Con. Carrie was survived by her brother Todd Fisher and mother Debbie Reynolds, who passed away just the day after her daughter, subsequently due to emotional grief.
"She went to be with Carrie. In fact, those were the last words she spoke this morning," said Todd Fisher.
Carrie's lifestyle was known to be a little faster than others in her younger days. Some speculating that her past abuse and addictions to various substances seemed to play a large role in her heart failure, as it has for many celebrity deaths before her.
Florence Henderson, 82
Here's a story about a lovely lady who couldn't escape the clutches of heart disease. Everyone knows the 1970's sitcom The Brady Bunch. Florence Henderson played Carol Brady, the mother to the big and unusual family. She touched the hearts of millions playing a loving mother on one of the first great sitcoms. 
Florence's death was considered a "shock" to her manager Kayla Pressman, who said she had not had any symptoms the day before. In fact, just days before her death, she attended a recording of the popular show Dancing with the Stars. In many cases, heart disease can sneak up on its victim without any signs at all. In this case, heart failure claimed another one unsuspectingly.
Alan Thicke, 69 
One would be hard pressed to find someone that didn't love Growing Pains star and all-around great guy Alan Thicke, who played the father on the light hearted show. He also had a run as Canadian television host for his self-titled talk show, The Alan Thicke Show. Later he would carry out a career as a television producer.
Much like other heart failure cases, Alan wasn't very old either. With no whispers of any type of drug abuse, it seemed as though he had just passed out on the ice as him and his son Robin were playing hockey. He even joked while he was carted off the ice to Robin. Six days later he would pass away. EKG's sometimes do not pick up signs of heart attacks. These are deemed "silent heart attacks." Yet another example of how unexpected heart disease can be.
Nancy Reagan, 94
The wife to one of the most starred United States Presidents in our history, Nancy Reagan was another victim of 2016's heart failure list. Many political leaders would say that she redefined the role of the first lady.
"Without Nancy, there would have been no Governor Reagan, no President Reagan," said Michael K. Deaver, a longtime aide and close friend of the Reagans.
Nancy was a strong woman but, at 94 years of age with congestive heart failure being the most common type of heart failure in elderly patients, it seemed as though it was only a matter of time.
2016 took many of the lives that entertained and captivated us for years and heart failure appeared to be one of the leading culprits. The seriousness of this disease becomes more prevalent as the years go by and the death rates rise.
Heart disease holds no bias and no connection. It can take and give nothing back. These celebrity deaths show that no matter who you are, your heart may at some point catch with up you. Understanding the impact of this disease is integral to taking care of one's self accordingly. May these people all live on – immortal through memories.
 For information about HeartLink, Crossroads' cardiovascular hospice program, visit our website.

If you found this information helpful, please share it with your network and community.
Copyright © 2017 Crossroads Hospice & Palliative Care. All rights reserved.