25 Years of Doing More: Celebrating the Anniversary of Crossroads Hospice & Palliative Care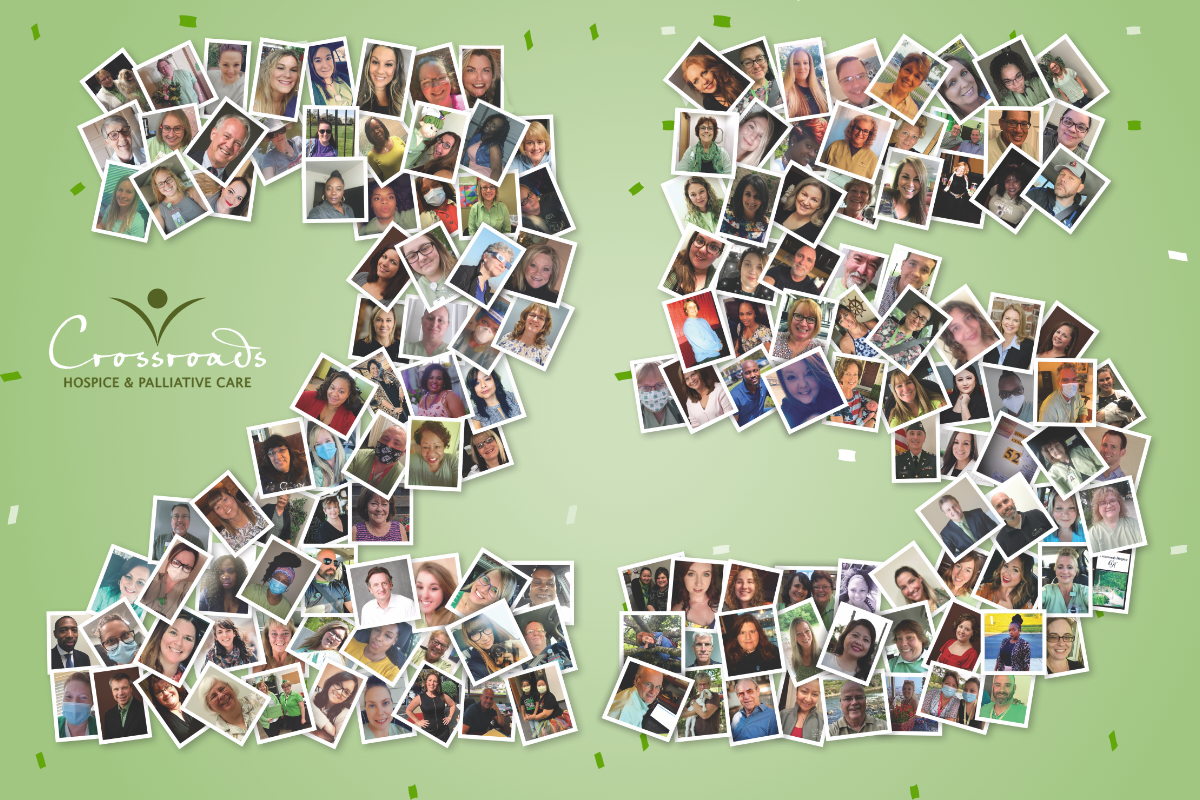 In 1995, Crossroads Hospice was started as a small family-owned healthcare provider, dedicated to the idea that there was a better way to deliver care at end of life.
25 years later, Crossroads is still pushing to do more for our patients.
From the beginning, our core beliefs have always been that no one should die in pain and no one should die alone. In 1997, we established our Evenmore Care and Watch Programs to help us keep that promise. At that time, this was an extra service, not reimbursed by Medicare, but we knew we could do more and begin making extra visits as the patient got closer to their final days. Once it was clear that the patient was nearing death, our staff stayed with the patient, providing added comfort and support when they and their family needed it most. It would take another 19 years for Medicare to provide a service intensity payment in the last 7 days of a patient's life.
But we could do more.
Working so closely with patients and their families, we knew how easy it was to get caught up in the approaching end. But our team was there to make sure patients were living their best life for as long as possible. In 2002, we created a unique way to do that with our Gift of a Day program. The Gift of a Day gives each patient the chance to have one special day doing something they love or always wished to do. Our staff plans Gift of a Day activities from special family dinners to once-in-a-lifetime hot air balloon rides or celebrity meet-and-greets with a goal of giving each patient and their family a chance to forget about doctors and disease and instead focus on what makes life joyful.
But we could do more.
We knew all our patients wanted to know that they would be remembered, so in 2004, we created a way to keep their memory alive with our Life Journal program. Patients and volunteers work together to document the patient's life and leave behind a hardbound book of the memories and moments that have made their life special.
Similarly, in 2006, we formalized our Veteran Recognition Program. While honoring Veterans had always been a priority, this program ensured that every Veteran in our care was recognized for the service they had provided for our country in a moving ceremony of gratitude.
But we could do more.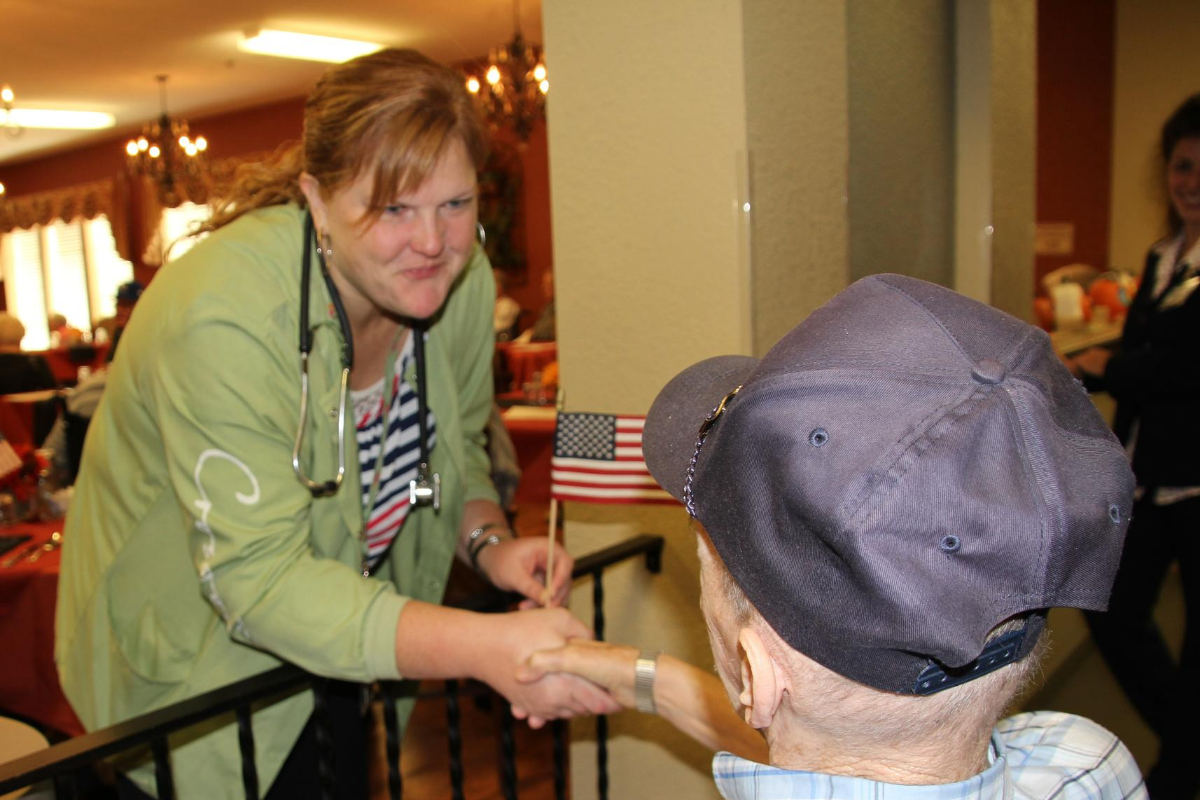 Now our patients were celebrating life with the Gift of a Day. They were leaving behind a beautiful heirloom with a Life Journal and our Veterans had a legacy of service. Yet they worried about their family who would be left to mourn them. We knew that not only were our patients' families grieving, but there were also people in the community we served who had suffered losses and needed support.
In 2005, we teamed up with the Grief Recovery Institute and began offering their Grief Recovery Method program for free in all the communities we served. Over the course of 7-12 weeks, we teach participants to move beyond the pain of loss through correct action choices in a safe and supportive environment.
But we could do more.
For 20 years, we had been helping hospice patients have the best possible life, but we knew there were many individuals with serious and chronic illnesses who were being left behind. They weren't eligible for hospice care, but they still needed more care and support.
In 2016, we became Crossroads Hospice & Palliative Care. Now we could begin giving patients at any point in their illness the extra support of a nurse practitioner and social worker who would provide the whole patient care we had become known for as a hospice provider. We formalized this in 2017 by creating our Gift of a Courage program, shifting our focus to the human experience, asking both our palliative and hospice care patients to tell us what they hold sacred and creating care plans to honor it. In 2018, renowned palliative care physician Dr. Timothy Ihrig joined the Crossroads team to help continue this mission.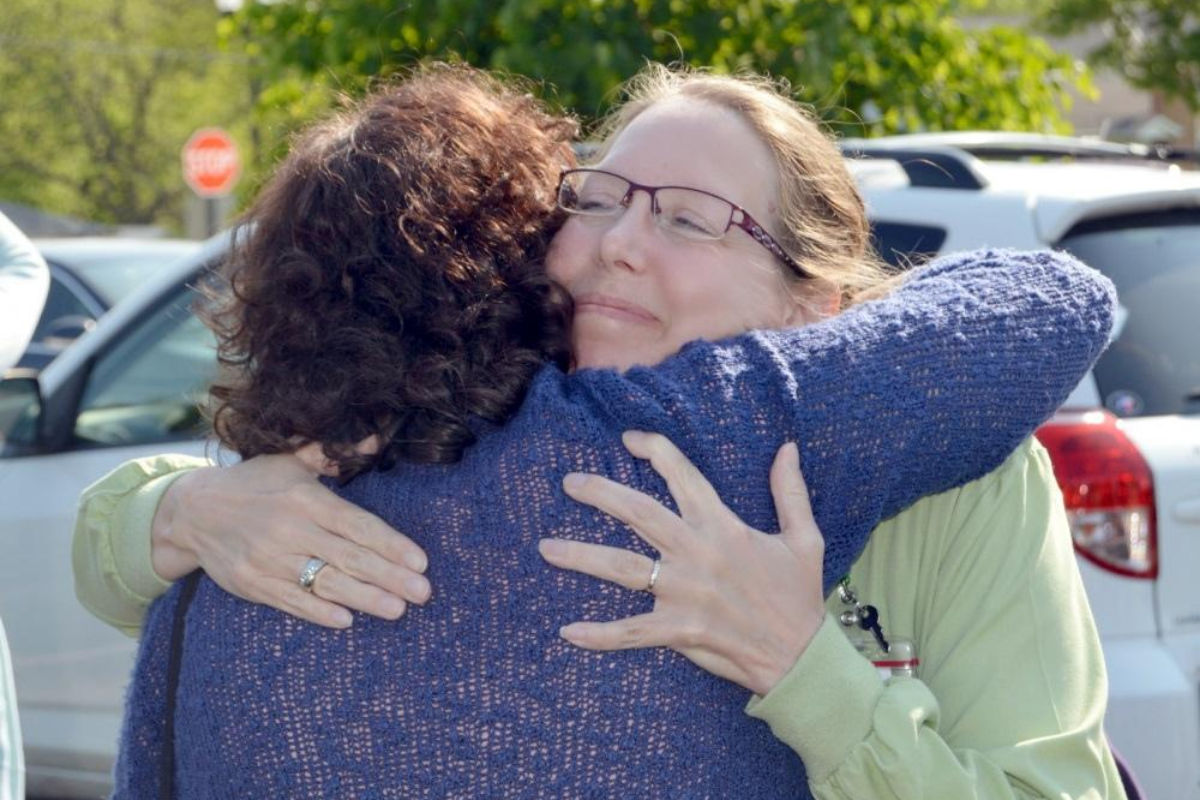 25 years have passed since our founder and CEO Perry Farmer started Crossroads with a small team of friends and family. Since then, we have provided care to more than 120,000 hospice patients and have made over 90,900 palliative care visits.
We have 1,326 employees working in 11 locations across seven states. Over 75% of those employees have been with Crossroads for more than 10 years, and nearly 25% have been with us for more than 20 years. They've provided care during blizzards, hurricanes, tornados, and the COVID-19 pandemic.
But we know we can still do more.
As we recognize our 25th Anniversary, we thank our dedicated staff and look forward to continuing to innovate and evolve as a leading provider of hospice and palliative care.
Expect more from us. We do.
If you found this information helpful, please share it with your network and community.
Copyright © 2020 Crossroads Hospice & Palliative Care. All rights reserved.