Crossroads Patient's Love Story: Nancy and Bob Robinson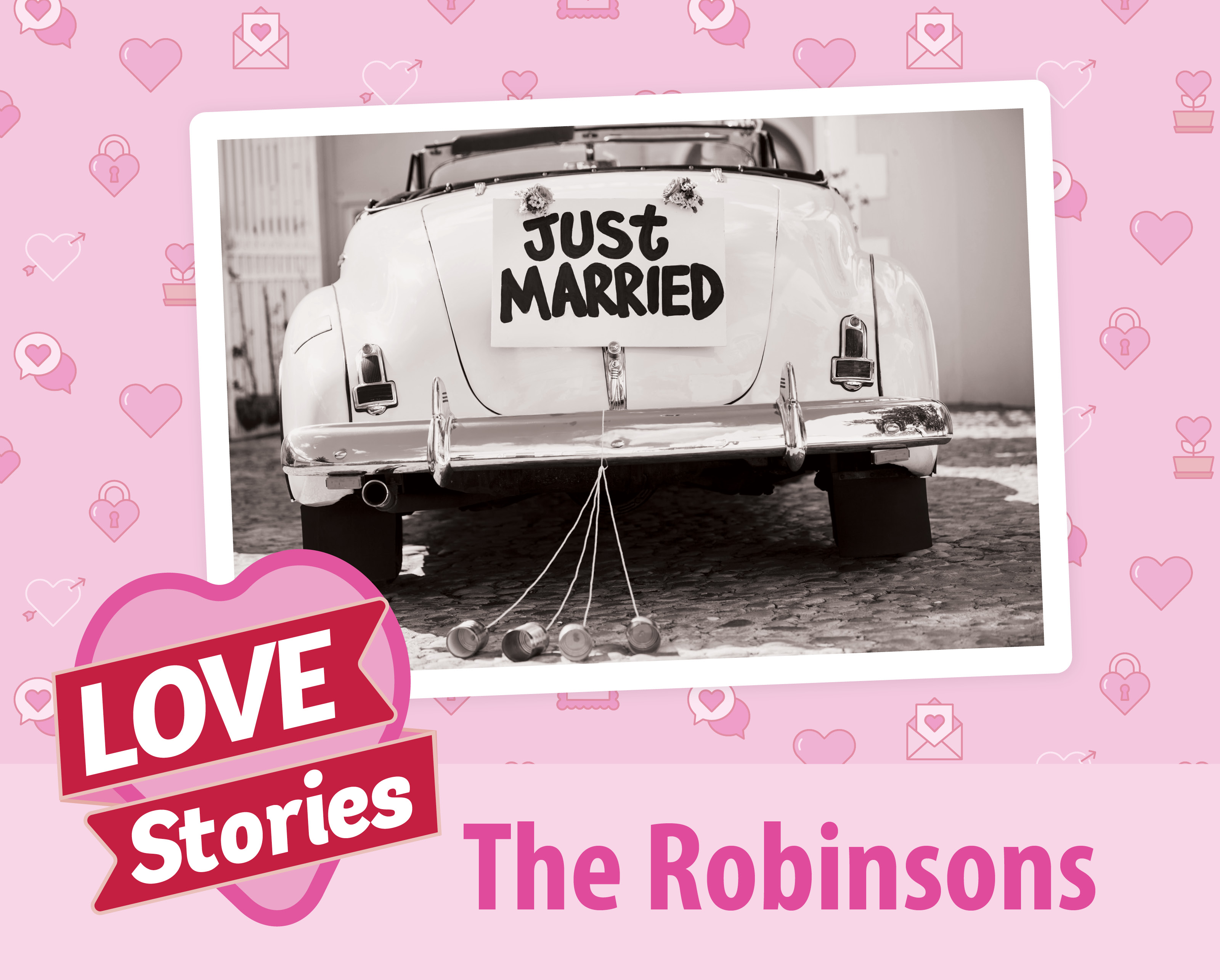 The beginning of Nancy and Bob Robinson's love story has two versions – depending on who you ask. 
On a relatively unremarkable evening in 1969, 17-year-old Bob and his parents drove by a car on the shoulder with a flat tire. Bob and his father hopped out to help change the tire and get the driver safely on her way.
"I didn't take too much notice. All I knew was it was just the woman and her passenger in the car," said Bob. 
What he didn't know is that Nancy was in the back seat with two of her brothers, and the moment she laid eyes on Bob was the moment that her love story began. They parted ways that night, but the story was far from over.
Bob began working at Bargain City shortly thereafter, and Nancy happened to also work there in the snack bar. About three months into his employment, a friend asked if he was going with anyone. The friend had his eye on Nancy for Bob.
"I went over and introduced myself, and we talked for a bit. This went on for a few weeks, until I finally asked to take her home and stop and get something to eat on the way," said Bob. 
She agreed, and the two met up after work for their first unofficial date. When Bob took her home that evening and met her family, he received a greeting he didn't expect.
"Oh, thank God you're here," Nancy's mother said to Bob.
Bob had some catching up to do, but it seemed that, when he began working at Bargain City, Nancy spotted Bob and placed him as the young man who changed her mom's tire. Bob was none the wiser, but Nancy's mom confessed that every night – for three months – after Nancy got off work, she and her mom sat out in the parking lot for 30 minutes until Bob clocked out. Nancy would wait to catch a glimpse of Bob as he walked to his car.
"She would tell her mom, 'that's my guy,'" said Bob. "I've been praying for him."
And when Bob walked in that night, Nancy's mom knew that her daughter's prayers had been answered. 
For Richer or Poorer, In Sickness and In Health. Always Valentines.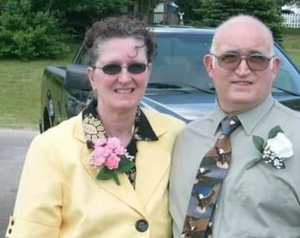 Nancy and Bob went together for two years and decided to get married right out of high school in November 1971. They were married in the parsonage by a pastor, with Nancy's mom and sister, and Bob's mom and cousin in attendance. 
After marriage, the Robinsons had trials like any newlywed couple, but both had a job when work wasn't plentiful. They rented an apartment locally with the income they made – Bob at Guernsey Memorial Hospital and Nancy at White Cross – until settling for a short time in Buffalo in 1974. Two months later, their son was born, followed by two daughters.
In later years, Bob landed a job with the state of Ohio at a state hospital, and Nancy cleaned houses and worked as a grocery clerk. The family spent a lot of time outdoors camping, fishing, hunting, and taking road trips to visit family. Bob and Nancy dreamed of driving around the US to see the countryside when they retired. That, as Bob says, "didn't pan out." 
In 2010, at the age of 57, Nancy was diagnosed with Alzheimer's disease. Though she was familiar with the realities of Alzheimer's from her previous work in a Cambridge nursing home, Nancy kept a positive attitude. 
"She's got a strong will. I still see that trait in her. It's something that she's always had. She's a fighter. She doesn't give up," said Bob.
After the diagnosis, both Bob and Nancy kept working and medicine was effective for a short period of time, but Nancy eventually needed more care. She currently resides at Riverside and has a Crossroads care team, but Bob visits every day to feed her lunch and her afternoon snack. He'll even take her laundry home, wash it, and bring it back. And when he's there, he takes care of all the routine hygiene that Nancy can no longer do for herself.
"It's my duty to care for Nancy," said Bob. "She's my wife. We've been married for 51 years, almost 52. She's part of me. I'm part of her." 
These days, Nancy's reactions to her surroundings are few and far between. But the one thing that always makes her smile: hearing Bob tell the story about when they first met.
"I was her guy. I don't know the reason. Did she just decide when she saw me? I have no idea," said Bob. "But she made up her mind and, with God's help, it worked out."
If you found this information helpful, please share it with your network and community.
Copyright © 2023 Crossroads Hospice. All rights reserved.