Gift of a Day Feature Story
August 2017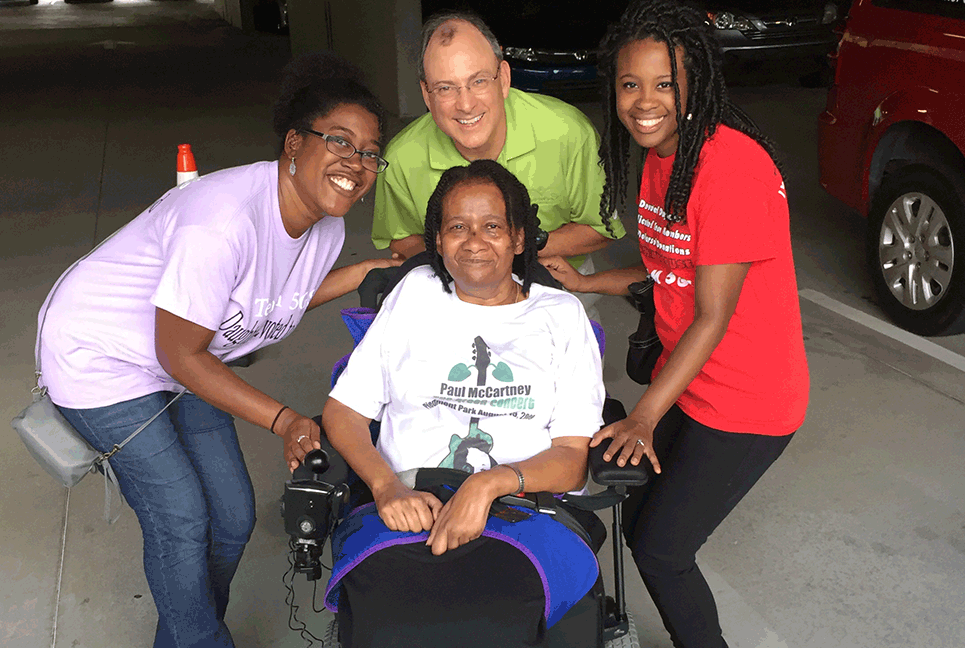 A Gift of Music Soothes the Soul.
At age 54, Naimah Henry's lifelong wish came true. After months of exchange and persistent pleading, Crossroads Hospice & Palliative Care scored once-in-a-lifetime floor seats at Georgia's Infinite Arena so Naimah could finally see her idol, rock-legend Paul McCartney, live in concert.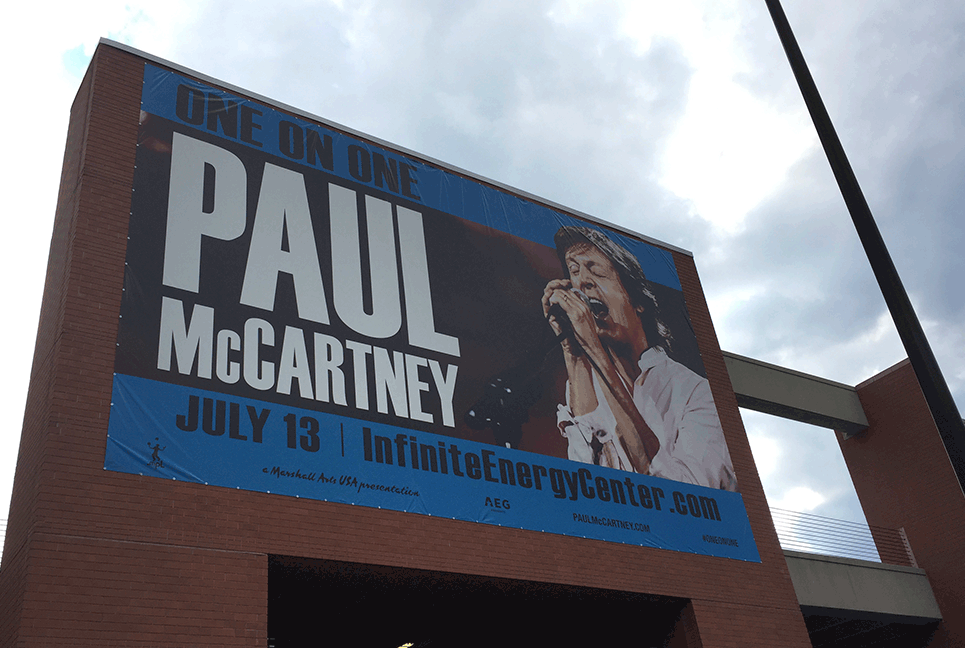 McCartney played for three and a half hours, and THEN started his encore.
"His encore was like an entire extra concert! Incredible! I didn't want it to end," recalled Naimah. McCartney played all of her favorite songs, starting with "A Hard Day's Night" and "Can't Buy Me Love," and hours later finishing with tear-jerker, "Yesterday."
Yesterday, all my troubles seemed so far away… crooned McCartney, never suspecting the emotion these lyrics were conjuring in Naimah and her two daughters, swaying as they held each other close.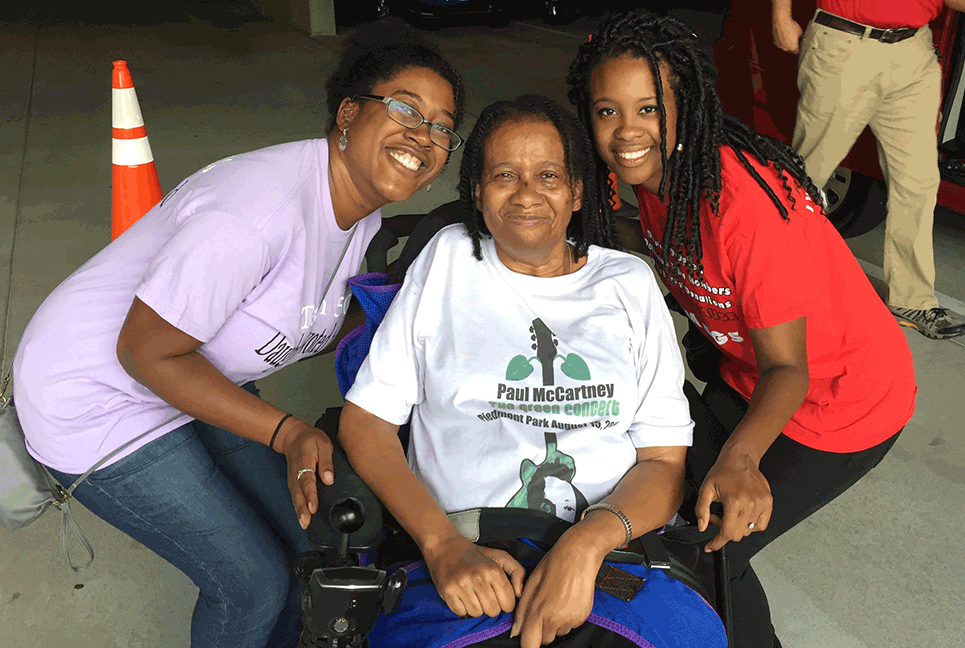 Just a few years earlier, Naimah was devastated with a diagnosis of ALS. Now, it was ravaging all of the once-sinewy muscles that had powered Naimah's graceful dance performances throughout high school, college, and beyond. She even earned a coveted spot on the dance team that performed during the opening ceremonies of the 1996 Olympic Games in Atlanta! Outfitted in giant butterfly wings, Naimah fluttered and leapt in the showcase "Summertime: The Beauty of the South."

But on this night, Naimah was transported faraway. In the darkness, interrupted only by a few flickering lights, she let go completely. Her pain, sadness, and fears replaced by the tempos and familiar lyrics of a music icon. A smile grew, a sparkle returned to her eye.

The gift of music soothed her soul, fleetingly lifting the weight she bore.

 

 

 

<! -- end live person -->