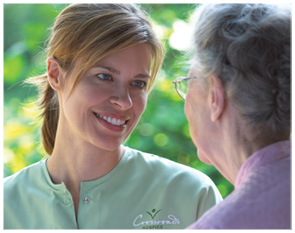 Throughout the month of November, Crossroads Hospice is helping its communities observe Veteran's Day, National Hospice Month, National Caregiver Month, and COPD Awareness Month.
In recognition of National Hospice Month, Crossroads would like to thank all hospice professionals and volunteers for offering special care to patients and their families every day. We are also sponsoring a 24/7 consumer hospice hotline throughout the month. It is available by calling 855-FAQ-HOSPICE. Consumers can speak confidentially with a hospice specialist to learn how comfort care can help families and loved ones.
Veteran's Recognition
Throughout history thousands of men and women have proudly served our country, leaving family and friends behind to defend our great nation and its ideals. Recognizing their bravery, Crossroads Hospice has developed the "Honor Our Veterans" Recognition Campaign to acknowledge our veteran patients and veterans in the community. There are many ways to support our local heroes as a volunteer, including visiting with patients in their homes, nursing homes or assisted living facilities, assisting with group ceremonies of recognition, and collecting personal memories from veterans and their loved ones. To become a volunteer, fill out the form here.
COPD Awareness.
Every day, and especially during COPD Awareness Month, we need to reach out to those at risk and urge them to get tested. If you are a current or former smoker and/or have any symptoms of COPD, get tested as soon as possible. Luckily, the test, called spirometry, is simple and quick.

Signs and symptoms of COPD include:
Constant coughing, sometimes called "smoker's cough"
Shortness of breath while doing everyday activities
Producing a lot of sputum (also called phlegm or mucus)
Feeling like you can't breathe or take a deep breath
Wheezing

COPD Support in your community and nationwide through the American Lung Association:

Great American Smoke Out Day is 11/17! Encourage the smokers in your life to kick the habit.