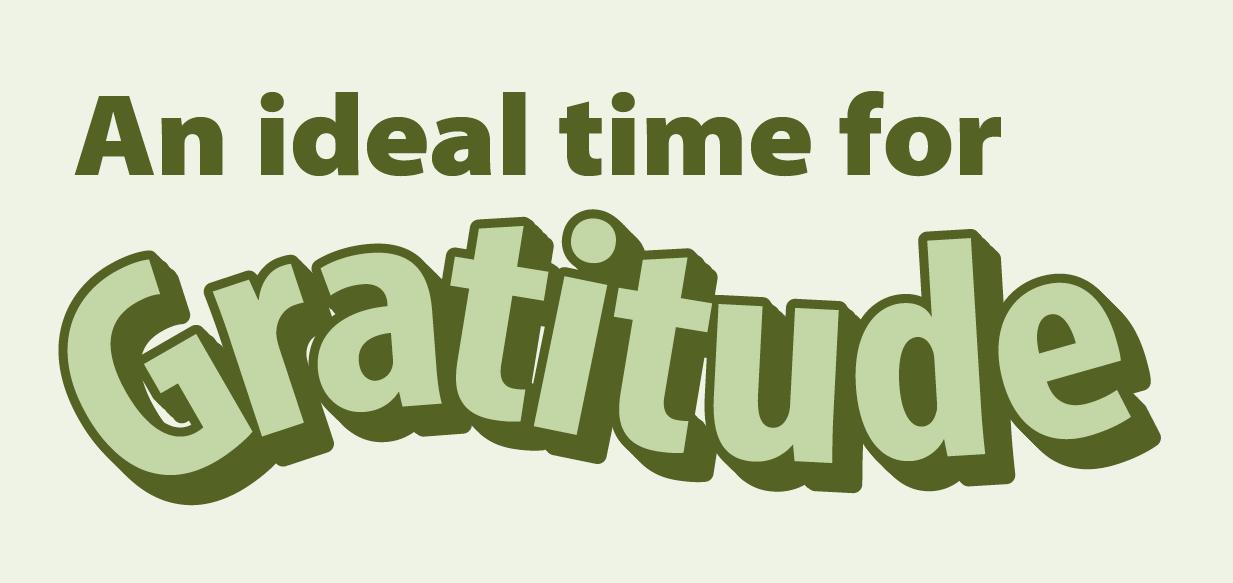 Be Thankful

By: Danny Gutknecht
As Thanksgiving approaches, it's an ideal time to delve into the concept of Gratitude and its transformative effects on our personal lives and work environments.
More than saying "thank you," Gratitude is a positive emotion that booms when others recognize the goodness in our lives. This heartfelt appreciation deepens our relationships and boosts confidence, fostering connections with friends, family, and colleagues.
However, Gratitude must be genuine. Forced or inauthentic Gratitude can diminish or reverse its effectiveness and impact (think toxic positivity).
Gratitude at Work
The power of Gratitude extends into the workplace, too. Research indicates that people who feel valued and appreciated report better physical and mental health. They exhibit higher levels of engagement, satisfaction, and motivation. When Gratitude is part of the work culture, it enhances well-being and creates a more positive and productive environment. In fact, delivering Hospice care could be seen as a gift of Gratitude to Patients and families.
How does Gratitude work?
Gratitude isn't random; it's a structured feeling reflecting one aspect of our Meaning. When we look a little closer at our own experiences of receiving Gratitude, we can see through others' eyes what elements of ourselves we value within ourselves.
Gratitude has a structure. Gratitude is an expression of Meaning. If we are to give the gift of Gratitude to others in our lives, it helps to understand how Gratitude works for ourselves, experientially and emotionally.
Exploring Gratitude
Here's a Practice that uses a modified version of the Essence Mining Method; it works, try it!
Get a Personal Story of Gratitude: Focus on a story when you've received or been a witness of Gratitude. It may feel selfish or awkward, but getting a straightforward narrative.
Analyze your story: How did you feel before, during, and after the experience of receiving Gratitude? Write down why the appreciation carried emotional resonance. Why is it embedded in your memory?
What is the theme running through your story? A Theme is the underlying message, idea, or insight that the story conveys. The act embeds us in the context of serving something outside of ourselves while reinforcing the act of doing something that matters to ourselves.
Put it to work: Practice this thrice a week for 15 minutes, looking at the story differently each time. You'll likely find different themes. Share them with others you are close to or trust, and feel free to explore others' stories of Gratitude.
A Gratitude practice can be a powerful way to dip your toe into one aspect of your journey of Meaning, thereby cultivating it for a more prosperous existence.
Want to share your Gratitude practice? I'd love to hear it!
Click here or use the form below: