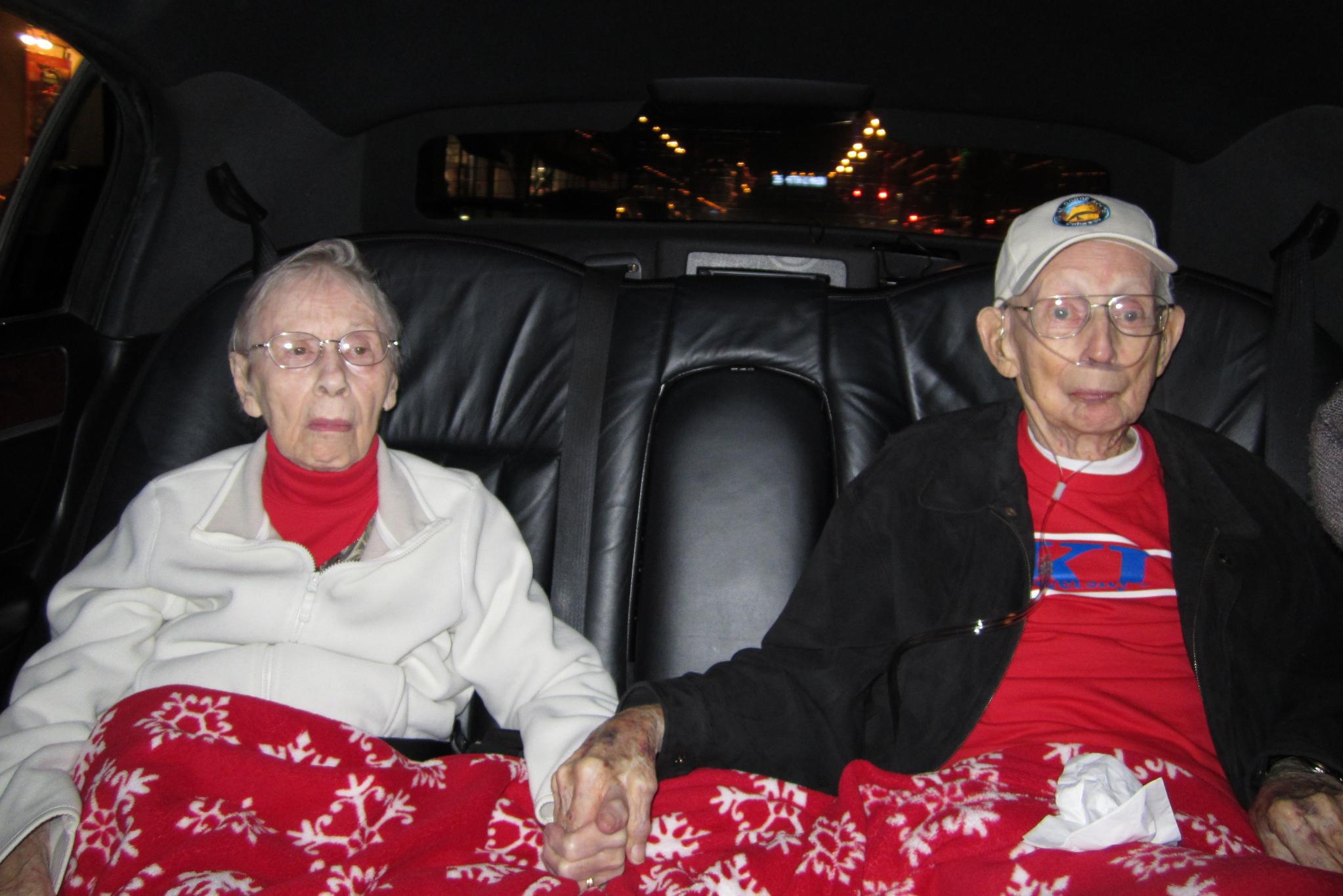 "There's no place like home for the holidays."
One would be hard pressed to find something truer said. Regardless of background, this time of year is typically best spent gathering with loved ones, appreciating each other's company and generally spreading a positive spirit amongst yourself and those around you.
Central to this positive holiday spirit are family and friends. Naturally, when a family member or friend's terminal illness takes a turn for the worse, loved ones are presented with a daunting challenge of which they must overcome: a holiday on hospice.
It's difficult watching someone you love approach end-of-life, especially during a time that is typically reserved to be filled with holiday cheer. But it is still important, knowing it may be your last together, to to both cherish this moment and make it special.
It's crucial, as someone who is there for support, to remain strong and remember how to make a last holiday meaningful.
Make record of these times. 
As we get older, the more clear it becomes that no matter how hard we try, we cannot slow down time. Sometimes, it may seem like all a person can really do is enjoy a moment while it's there before fluttering off into history with the rest of time that came before it.
What a person always can do, however, is capture a moment in any way they can before this happens. There are a number of ways:
Take home videos of your last holiday
Photograph your time together
Write in a journal about these experiences
Create a scrapbook in your loved one's honor
Getting creative with keeping a record of your last holiday with your loved one is key to making it meaningful as well as holding onto this memory for reflection on the many holidays to come—not to mention helping you through the forthcoming grieving process.
Don't avoid tradition. 
Another key for how to make a last holiday meaningful, not just as a family member but for the patients themselves, is to continue on with annual traditions as usual—as long as it isn't putting the patient in discomfort's way.
It may not seem absolutely possible to continue on with a food-centric celebration in light of an end-of-life loved one with dietary concerns. There are ways around that. It may not seem like a great idea to try and involve someone on hospice in decorations and other traditional activities. That's not necessarily true. A craft like this one can help to engage and stimulate a patient mentally.
Chances are, if a loved one can enjoy their last holiday in any similar way to happy holidays or years past, it will be a success.
Give thanks.
When trying to cope with anticipatory grief, it's easy to shut down both mentally and verbally. It's understandable. But in a time meant for spreading joy and appreciation, it's also important to remember communicate.
Communicate with your loved one on hospice—as well as all other loved ones in general—your appreciation and thankfulness for their presence and impact on your life.
Reflect. Share stories. Make it known to each other how thankful you are to share this time together.
Don't be afraid to rely on your hospice provider.
Perhaps the most important thing for families to remember this holidays is that you are not alone. As a hospice provider committed to doing more, Crossroads Hospice & Palliative Care is open 24/7, 365 days a year—yes, that includes throughout the holidays.
That means that Crossroads is continually available to take your calls, referrals and anything else to ensure that patients can spend more time with their families. Crossroads' patient-to-staff ratio is among the best in hospice, allowing us to provide more daily visits to patients than anyone in hospice care. Our team will be by your side when you need us most.
Remembering this during the holiday during the holiday season can come in handy. Let us do the work. You spend time with the people who matter most.
For more ways that Crossroads hospice patient care can make a last holiday meaningful, visit the Crossroads website today.
If you found this information helpful, please share it with your network and community.
Copyright © 2016 Crossroads Hospice & Palliative Care. All rights reserved.