Considerate Hospice & Palliative Care
Throughout the Akron, OH Area
If you're in or around Akron, OH and in need of hospice care for your loved one, trust the compassionate experts at Crossroads Hospice & Palliative Care.
We appreciate how important and difficult this time is. That's why we spend more time with patients than the national average. Our staff are well-trained and well-scheduled and ready to support you and your loved one any time.
We provide hospice as well as palliative care in homes, nursing homes, and hospitals around Stark County, Summit County, Wayne County, Tuscarawas County, Carroll County, and much more.
Benefits of choosing Crossroads for hospice in the Akron, OH area.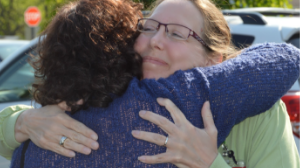 Support for everyone involved
Of course, the patient will receive exceptional care. But we're also here to help the loved ones with any questions, decisions, or just to be there through it all.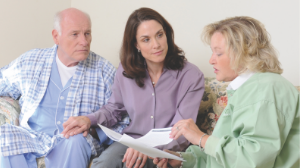 Available whenever needed
Well-coordinated shifts mean an expert is always available to answer your call.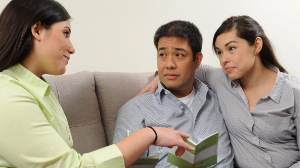 Increased care at the end
The patient's last seven days can be the hardest. Our visits increase to two-and-a-half times the national average during this critical point.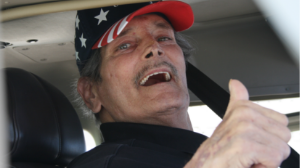 Celebrate life
Unique programs like Gift of a Day (creating a perfect day for the patient) make Crossroads about more than preparing for the end.
Overview of hospice care services for Akron, Ohio and beyond.
What type of support can you expect for your area? Akron residents receive these Crossroads hospice care services and more:
Direct visits from nurses, home health aides, chaplains, and social workers
Time with volunteers to share stories, read, and keep your loved one company
Quality of life services such as helping with bathing and personal care, feeding, and more
Assistance with discharge and transportation from the hospital, if needed
Delivery of relevant equipment such as a hospital bed and oxygen machine
Delivery and administration of any medications related to the patient's terminal diagnosis
A plan of care fully personalized to the patient
Constant medical evaluations plus providing updated statuses to you
Administer medications as needed to assist with pain and discomfort
Coordinate breaks for caregivers is the form of volunteer visits or even a few days stay in a nursing home
Grief support before, during, and after
Guidance and support on anything the families need
Spiritual support from chaplains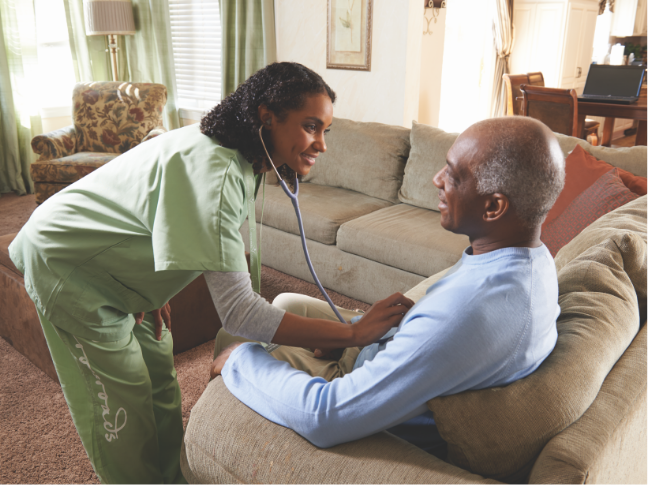 Hospice eligibility  and insurance.
Hospice eligibility may include:
Prognosis of six months or less if no change to diagnosis
Compromised activities of daily living (eating, bathing, dressing, toileting, etc.)
Change in cognitive and functional abilities, such as diminished mental abilities
Frequent hospitalizations in the past six months
Increased weakness, fatigue, and sleepiness
Continuing weight loss
What  areas do we serve?
From our administrative hospice offices in Uniontown, we provide hospice care services around Akron and the surrounding Ohio area. That includes, but is not limited to:
Stark County
Summit County
Portage County
Medina County
Wayne County
Tuscarawas County
Carroll County
Columiana County
Mahoning County
Uniontown
North Canton
Barberton
Greentown
Green
Akron
Reviews from our families.
At Crossroads, we pride ourselves on providing the best possible service to patients and their families. Here are a few of the kind words we've received throughout the years.
Akron hospice admin office:
Crossroads Hospice & Palliative Care Akron comes to the patient, but we do have a central administrative office in Green for staffing, scheduling, and training. Our executive director Edda Sedon and her staff proudly provide hospice and palliative services to residents in need. Additionally, our sister location in Valley View is roughly an hour away.
Crossroads Hospice & Palliative Care - Akron Administrative Details 
Phone: 330-899-9100
Fax: 330-899-9972
License #: 0147HSP
Medicare #: 36-1625
Mailing Address:
3743 Boettler Oaks Dr., Suite E
Uniontown, OH 44685
Career opportunities:  If you are interested in working as a hospice nurse or home health aide for our Akron patients, learn about Crossroads career opportunities. 
Get the help and care you need now. 
Our compassionate organization of caregivers goes to great lengths to help with emotional support, symptom management, pain management, and community resources.
Ready to talk with someone at Crossroads in Akron? We're available 23/7/365 for admissions, a consultation, or simply to answer your questions. You can call, talk online, or email us by means of the blue Help Center Bar at the top of the page.