Attentive Hospice and Palliative Care
Throughout Philadelphia
If you're in the Philadelphia area with a loved one in need of hospice or palliative care, you're likely looking for an organization known for delivering the level of compassionate, supportive care it promises.
Crossroads Hospice & Palliative Care spends more time with patients than the national average. We are well-staffed, well-trained and ready to assist your loved one all throughout the Philadelphia region as well as Berks, Bucks, Chester, Delaware, and Montgomery Counties.
Benefits of choosing Crossroads for Philadelphia-area hospice.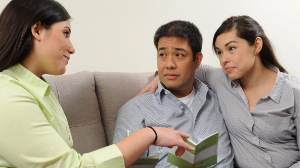 Always available 
Our structured, coordinated shifts mean someone is always available to answer any call.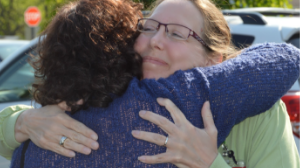 Support for caregivers 
We aren't just here for the patient. We also support the family and any caregivers, and can guide you through questions and important decisions.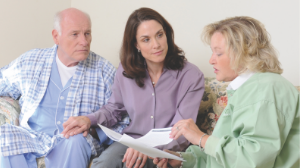 Quick response
Whenever you need help, we'll be there. We can assess and admit patients at any time.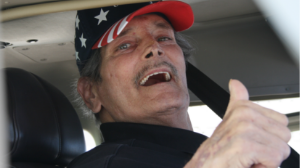 Honor the patient
Programs such as Gift of a Day and Life Journal ensure that the last days aren't waiting for the end, but rather celebrating the time that remains.
Overview of Philadelphia hospice services.  
The Philadelphia area is known for superior healthcare. We take that seriously.
At Crossroads, your loved one will receive the following hospice care services and more:
Staff visits wherever the patient calls home, including their hospital room, nursing home, or actual home
Staff includes nurses, home health aides, chaplains, and social workers
Staff will constantly evaluate the patient and provide medications as needed to assist with pain and discomfort
Everything the patient needs — from equipment to relevant medications — will be delivered
Assistance with discharge and transportation from the hospital, if needed
A plan of care fully personalized to the patient
Quality of life assistance such as helping with bathing and personal care, feeding, and more
Volunteers are available to provide companionship
If the caregivers ever need a break we will coordinate a few days stay in a nursing home
Grief support before, during, and after
Social workers will help families find the resources and help they need
Chaplains are available to provide spiritual support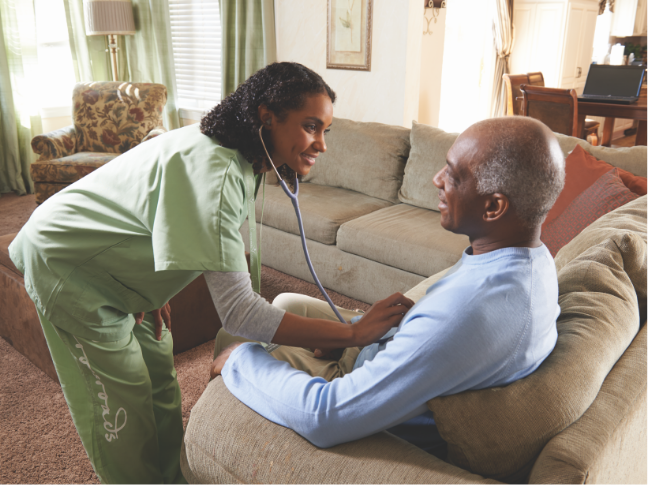 Hospice eligibility and insurance.
Hospice eligibility may include.
Prognosis of six months or less if condition maintains its current course
Compromised activities of daily living (eating, bathing, dressing, toileting, etc.)
Change in cognitive and functional abilities, including deteriorating mental abilities
Frequent hospitalizations in the past six months
Increasing weakness, fatigue, and somnolence
Progressive weight loss 
What  areas do we serve?
Crossroads comes to the patient wherever they call home. That could mean their actual home, a nursing home, or a hospital room. From our administrative hospice offices in Plymouth Meeting, we travel all around Philadelphia and the surrounding counties. That includes, but is not limited to:
Philadelphia
Abington
Ardmore
Chestnut Hill
Drexel Hill
Conshohocken
Folsom
Haverford
Radnor
Villanova
Wayne
Roxborough
Plymouth Meeting
Many more
Reviews from our families.
At Crossroads, we pride ourselves on providing the best possible service to patients and their families. And we take pride in the kind words from those families. 
Administrative office contact information:
Crossroads Hospice & Palliative Care Philadelphia comes to its patients. However, we also have a central administrative office in Plymouth Meeting. We have been providing innovative services since September 2006. The Crossroads staff, led by executive director Monica Sullivan, and volunteers proudly serve patients, families and healthcare professionals in the Greater Philadelphia area. Crossroads is an active participant in the American Heart Association, Philadelphia Chapter.
Crossroads Hospice & Palliative Care - Philadelphia Administrative Details

Phone: 215-956-5110
Fax: 215-956-5175
License #: 16791601
Medicare #: 39-1679
Mailing Address:
523 Plymouth Rd., Suite 225
Plymouth Meeting, PA 19462
Community support: Please find community support and fundraising events on the Crossroads Hospice Philadelphia upcoming events page.
Get the help and care you need now.
The expert caregivers of Crossroads Philadelphia go to great lengths to help with symptom management, pain management, emotional support, and community resources.
To talk with someone about receiving hospice or palliative care in the Philadelphia area, you can call, chat, or send us an email through the blue Help Bar at the top of the page. We're available 24/7/365 for admissions or to answer your questions.