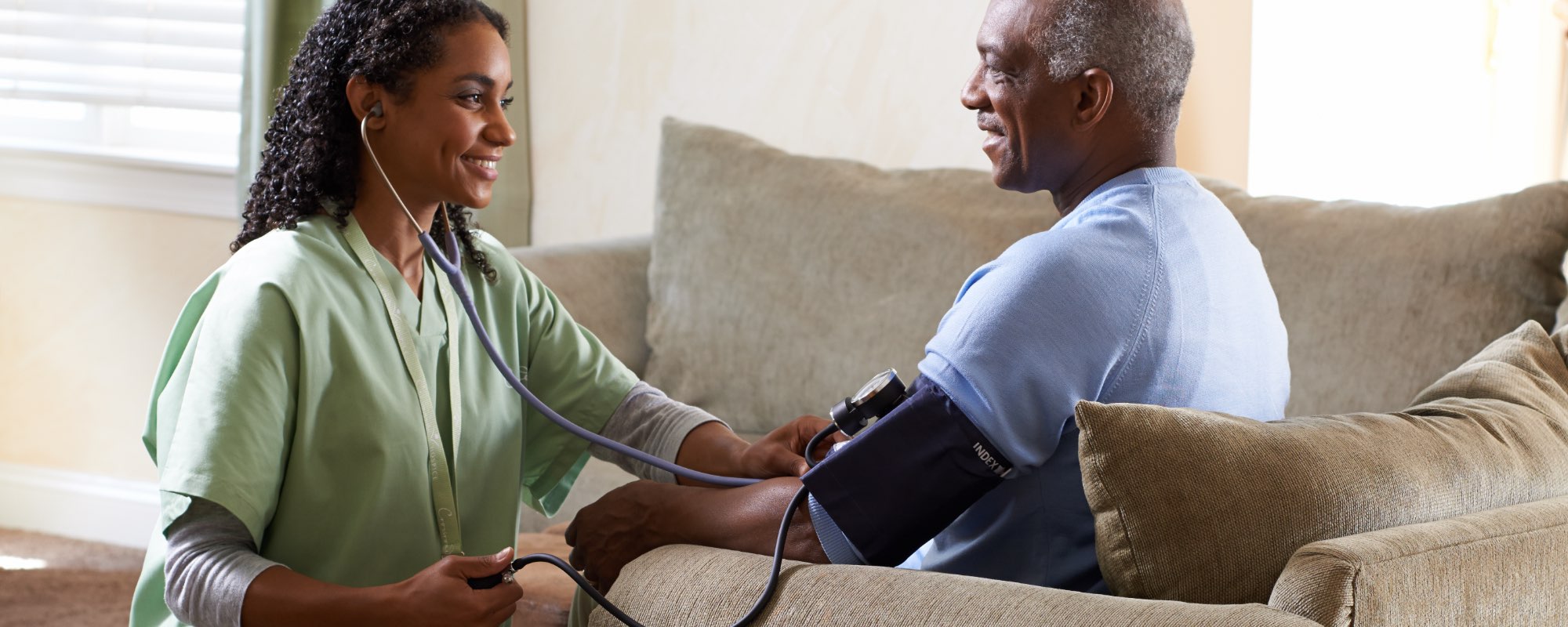 Veteran Hospice Care Services
Military Veterans have put their lives on the line to protect our country and the freedoms we enjoy. Crossroads Hospice & Palliative Care is proud to provide hospice care for these Veterans who have sacrificed so much for us.
Crossroads' Veteran Hospice Services
Veterans of our Armed Forces face unique physical, spiritual, and psychosocial challenges at end of life. Crossroads staff receive specialized training in addressing the needs of veterans in hospice care.
Common emotions for Veterans in hospice care include anger, guilt, grief and fear. Veterans who experienced combat are often haunted by its traumatic effects, which leaves them suffering from depression, anxiety and sleep disorders. Some even demonstrate aggressive or compulsive behavior or express thoughts of self-harm. This is known as post-traumatic stress disorder. It can be a life-long struggle for Veterans or may only emerge later in life.
These emotions and the feeling that no one understands what they experienced can lead to social isolation for Veterans as they age. Our well-trained staff can help Veterans work through these feelings as they provide empathy, understanding, and support. Hospice care for veterans also helps by providing education to families to help them understand what their loved one is experiencing.
Veteran Recognition Ceremony
One of our veterans hospice services, the Crossroads Veteran Recognition Ceremony, pays tribute to our Veterans and all they and their families have sacrificed for our country.
The Veteran Recognition program includes a special ceremony where the Veteran receives a certificate of appreciation, a medal of honor, and a cap recognizing their service.
Many Veterans receiving hospice care have never discussed their service records or military experiences. The Veteran Recognition Ceremony gives the patient the thanks of a grateful nation while allowing their family the opportunity to understand the depth of their service and sacrifice.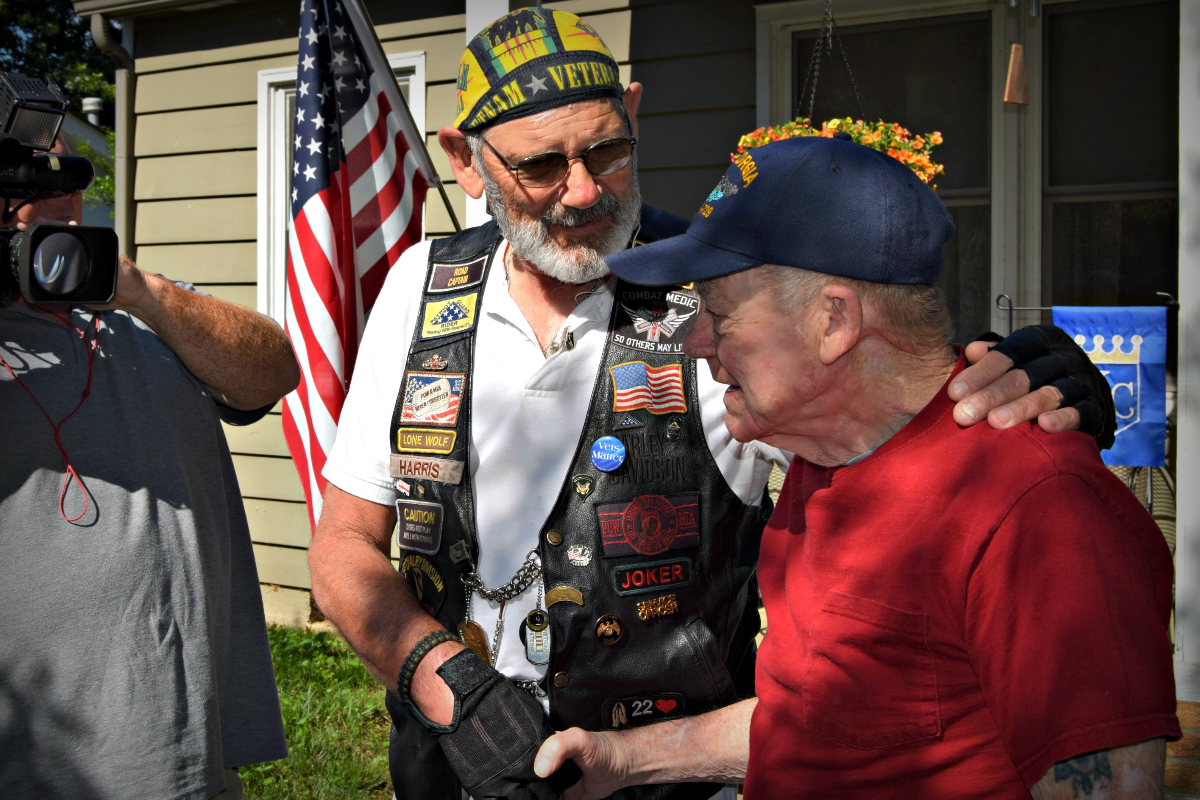 A Family Guide to Caring for Veterans
Veterans are the people who have witnessed war firsthand. We usually know why they served: to protect our country and to protect us. Yet we so rarely know how to properly nurture these people who surrendered a piece of their lives to fight for freedom, after seeing the catastrophe of war. It's our duty as citizens to make sure no one slips through the cracks. Family members are usually on the front lines of the nurturing and need to be prepared for the task.
Veteran-to-Veteran Hospice Volunteer Program
The men and women of our military have an incredible sense of honor and duty. It is often what led them to military service and that calling often leads them to volunteer in support of fellow Veterans when they enter civilian life. We call this veteran hospice service our Vet-to-Vet Program.
As a Crossroads Volunteer, Veterans are in a unique position to offer support to fellow Veterans navigating their end-of-life journey in hospice care. No one can understand military service and the experiences that go along with it like a fellow Veteran. Regardless of age, military branch, or location of deployment, Veteran Volunteers are able to make a connection and offer meaningful camaraderie.
Crossroads Vet-to-Vet Volunteers make companionship visits to fellow Veterans in hospice and participate in Veteran Recognition Ceremonies. They provide empathy and understanding like no one else can at a time when their fellow Veteran needs it most. Apply Now to Volunteer
We Honor Veterans
Crossroads is proud to have many of our locations recognized as Partners of We Honor Veterans, a program of the United States Department of Veterans Affairs and National Hospice & Palliative Care Organization. We Honor Veterans is a pioneering program that recognizes hospice organizations providing a systemic commitment to improving hospice care for Veterans through respectful inquiry, compassionate listening, and grateful acknowledgement.
We can never thank our Veterans enough for their service and sacrifice for our country, but we can make it our goal to provide Veterans with hospice care that understands and appreciates their needs as they approach their final days.