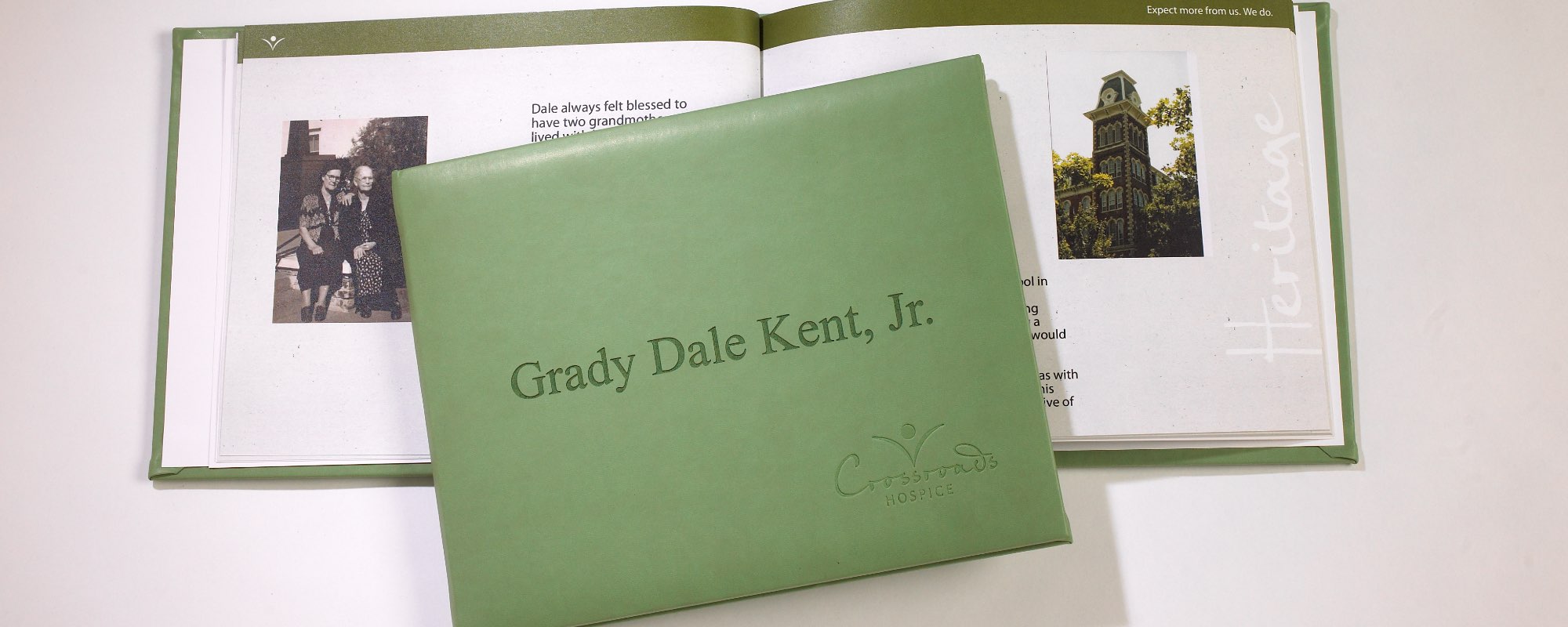 Life Journals: A Unique Way To Create A Legacy
The goal at Crossroads Hospice & Palliative Care is to provide the highest quality of life for our patients while supporting family members. Experience has taught us there are a few things most people want at the end of life:
To be remembered
To pass down their life experiences and beliefs
To know that their life mattered
As a way to fulfill these desires, Crossroads helps patients create a Life Journal to pass on their experiences and advice.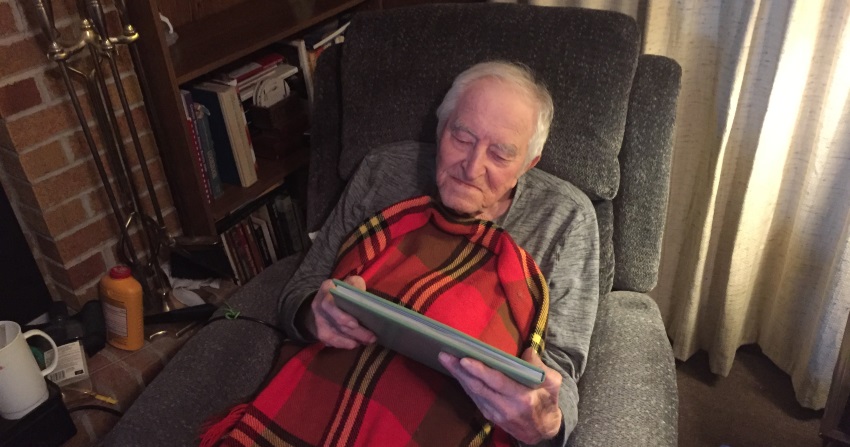 We All Have a Story
"I'm just an ordinary man," John Dolan said when his Life Journal arrived. The truth is that we all have a story to tell. Crossroads Hospice Volunteer Teresa Schneider worked with John to complete his Life Journal. She recently delivered the completed book to John and his family. A full time employee at Children's Mercy Hospital in Kansas City, MO, Teresa volunteers her time to the Crossroads Hospice Life Journal program in our Lenexa, KS location.
Creating the journal.
Life Journals are compiled by volunteers from the community and by students in local colleges and universities. The journal creators spend time with the patient gathering stories and experiences important to them. They work with family members to gather photographs. The photos and stories are combined to create a beautiful hardback book, a Life Journal, for the family to cherish for years to come. The Life Journal is a complementary offering from Crossroads. It is what we call our Gift of Blessings and Gratitude.
If you would like to volunteer to create Life Journals, click here.
The Unique Programs of Crossroads Hospice
The Life Journals Program is just one of several unique programs offered by Crossroads Hospice & Palliative Care. Our goal is to change the way most people think about hospice. Find out more about our unique programs.