Quality Hospice & Palliative Care
from Crossroads Cincinnati
Looking for high quality hospice care in Cincinnati, OH or surrounding areas? You want an organization that prioritizes the final months, weeks, and days of a patient's life and does so with compassion and respect. You want a team of qualified individuals who provide comfort and support to patients as well as their families in Ohio.
The experts at Crossroads Hospice & Palliative Care in Cincinnati celebrate the lives of their patients and deliver top quality hospice and palliative care to the following locations and more: Hamilton, Butler, Warren, Clermont, Brown, Clinton, and more.
Benefits of choosing Crossroads for hospice in the Cincinnati, Ohio area.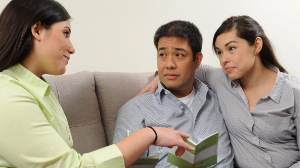 There for you 
Available when you need us. The Crossroads team is available to answer questions, provide companionship, evaluate patients, offer spiritual guidance, and more.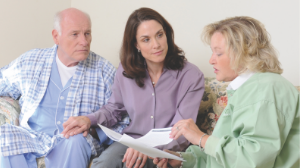 There anytime
The Crossroads team is your first call when you have a question or emergency. We are available 24/7.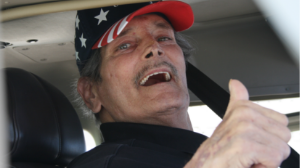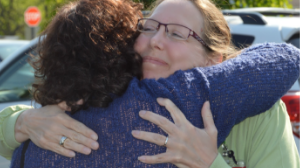 Quick response
We understand that when it comes to hospice, urgency is a priority. Our staff is always available and ready to accommodate your needs.
What hospice services can you receive from Crossroads in Cincinnati, OH? 
Crossroads provides the following hospice services to those located in and around Cincinnati:
Unique plan of care to fit each patient's needs
Registered nurses on staff to evaluate and administer a patient's personalized care plan
Volunteers, social workers, and home health aides visit a patient's place of residence to provide companionship, support, and more
Medication, equipment, and anything else the patient needs related to their condition is delivered to their home
Assistance with hospital transportation and discharge if needed
Assistance with activities of daily living such as personal care, feeding, and bathing
Family caregivers receive respite opportunities from volunteers to keep the patient company as well as to hell coordinate a few day's stay at a nursing home if needed
Social workers and chaplains provide spiritual, mental, and emotional support
Grief counseling and support groups are available before, during, and after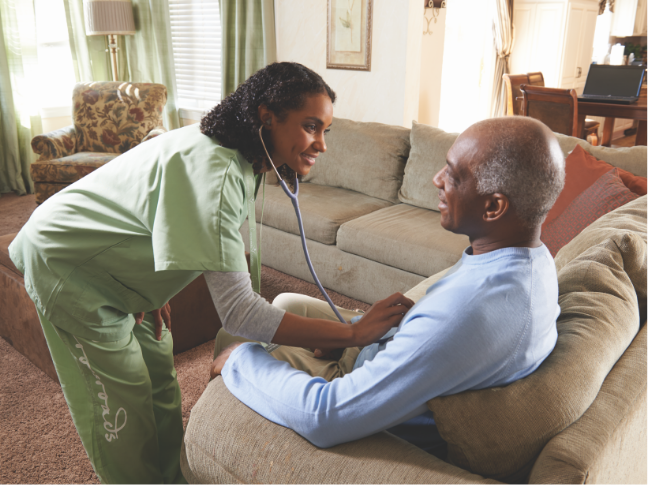 Hospice eligibility  and insurance.
Hospice eligibility may include:
Six months or less prognosis if current condition doesn't improve or physician does not see potential for improvement
Frequent or repeated hospitalizations or trips to the ER in the last six months
Lessened independent mental and physical capabilities
Decreased quality of life; this may include but is not limited to: loss of appetite, inability to independently bathe, dress themselves, or use the restroom
Excessive weakness, fatigue, and drowsiness 
Dramatic loss of weight
Learn more about hospice eligibility, including for specific conditions.
What  areas do we serve?
Crossroads hospice in Cincinnati, Ohio is centrally located and available to patients wherever they're located in the area. We service the following locations and more:
Hamilton
Butler
Clermont
Brown
Clinton
How do you choose the right hospice provider? Download a free checklist.
Reviews from our families.
Crossroads takes great pride in providing the best possible service to patients and their families. We believe these words from families are a strong indication of our commitment to providing more than what's expected.
Cincinnati's administrative office contact information:
Crossroads Hospice & Palliative Care Cincinnati comes to its patients. Coordinated out of our local Cincinnati hospice administrative office, we have been providing innovative care services since September 2006. The office is overseen by Micki Ferrando and is located a few minutes from downtown Cincinnati, near the University of Cincinnati. Crossroads serves patients in homes or health care facilities throughout the greater Cincinnati area.
Crossroads Hospice Cincinnati, OH Office Administrative Details
Phone: (513) 426-7757 
Fax: (513) 793-5110  
License #: 0136HSP 
Medicare #: 36-1614 
Mailing address:
4380 Glendale-Milford Rd. 
Cincinnati, OH 45242 

Community support: Please find community support and events on the Crossroads upcoming events page.
Job openings: if you're interested in working with us, please view our open Crossroads Cincinnati job opportunities. 
Get the comfort and care you need now.
The expert caregivers of Crossroads Cincinnati go to great lengths to help with symptom management, pain management, emotional support and community resources.
Are you, a patient, or someone you love in need of palliative or hospice care? Crossroads representatives in Cincinnati are available 24/7/365 for admissions, consultations, or to answer any questions you may have. Contact us through chat, call, or email by using the blue Help Bar at the top of the page.