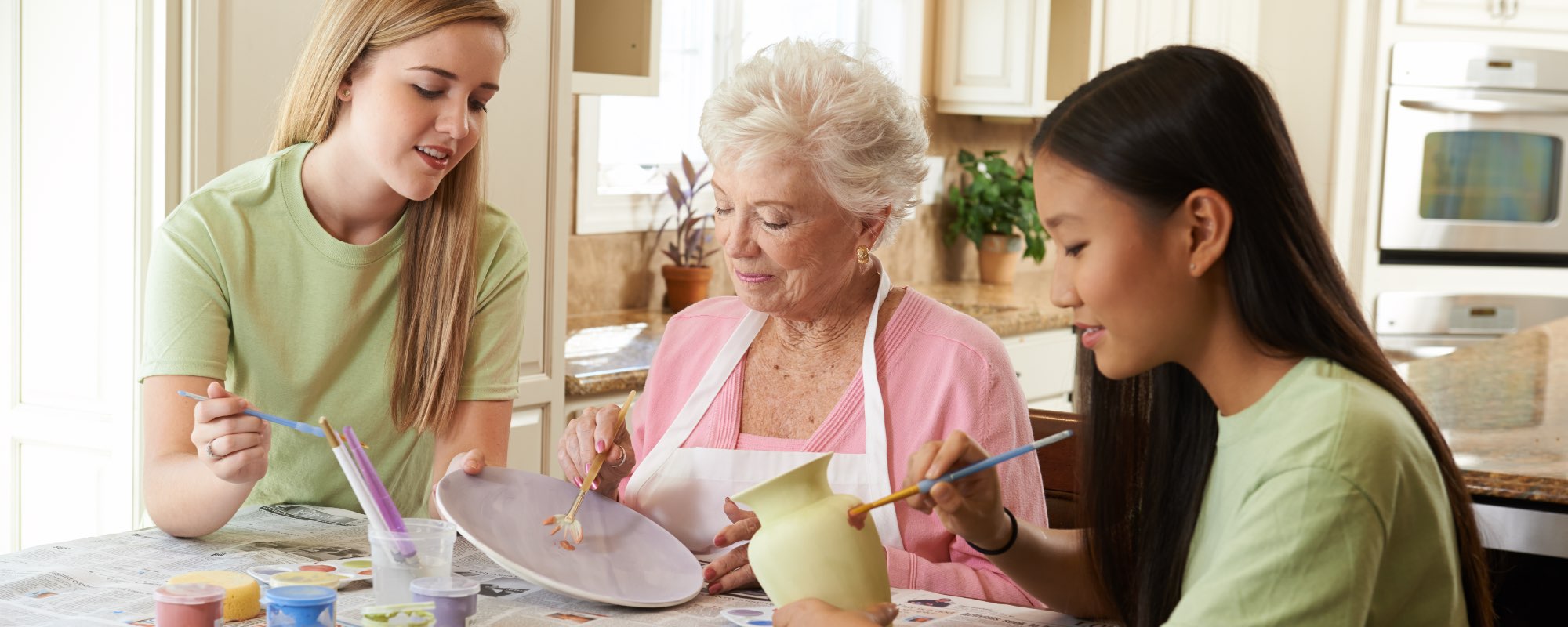 Crossroads Hospice Volunteering
Crossroads Hospice's volunteering program is always looking for committed and caring members of our community who want to volunteer for hospice help. If you have an interest in spending time with patients, have special talents you would like to share, or want to lend a hand in our office, you should consider joining us as an Ultimate Giver.
Crossroads Hospice Ultimate Givers are a dedicated team of hospice volunteers who strive to provide extra love and comfort to terminally ill patients. The Ultimate Givers of Crossroads Hospice are committed to helping our patients and their families. Volunteering can take less than one hour a week! Want to become a Crossroads Hospice Ultimate Giver?

Got 45 minutes to volunteer for hospice?
No matter your interests and hobbies, you can turn your favorite pastimes into meaningful, fulfilling moments. Dedicate as little as 45 minutes of your time a week to volunteering for hospice patients who need your companionship. Of course, you are welcome to spend more than 45 minutes if your schedule permits. You decide how much time you are able to devote and we'll match your interests and schedule.
Volunteers provide caregivers a short break by spending time with patients. Do you like to read? Then why not read to one of our patients. Have a pet that may be good with patients? Ask about our pet visit program. No particular interests or hobbies? You can lend a hand in our office. The Crossroads Hospice volunteer program is always looking for qualified applicants. All it takes is a willingness to help. Fill out the volunteer application to get started!