Supportive Hospice & Palliative Care
for Dayton, Ohio Residents
When facing this difficult time, it's all about support. Crossroads Hospice & Palliative Care prides itself on being there to support hospice patients and their families.
When you need such support, we travel throughout Montgomery, Miami, Clark, Greene, Preble, Champaign, and more.
Benefits of choosing Crossroads for hospice care in the Dayton, OH area.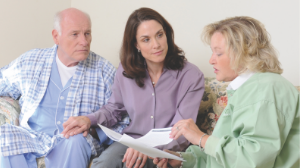 24/7 support
We are available whenever you need us, at all hours of the day and night.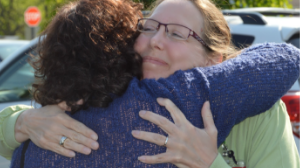 Emotional support
We aren't just here to care for the patient, we also provide support and guidance to the patient's loved ones.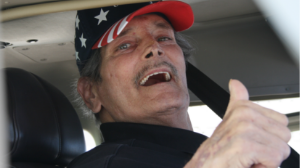 Honoring the time that remains
Gift of a Day and Life Journal are two examples of unique programs we employ to celebrate the patient's life.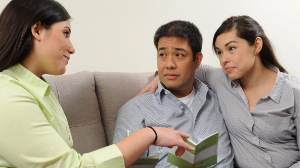 Truly being there when needed
Crossroads visits more than the national average. That increase even further in the patients' last seven days.
The hospice services available for Dayton residents.
Those in the Dayton area in need of hospice care can receive the following services from Crossroads:
Nurses travel to the patients' home, nursing home, or hospital room to provide evaluations and care
Home health aids, social workers, chaplains, and volunteers also visit to provide guidance and spiritual support, answer questions, offer companionship, and more
Patients receive any equipment necessary for their care, such as a hospital bed and oxygen machine
Patients receive any medications related to their terminal diagnosis
Patients also receive non-medical attention, including personal care like baths and feeding — always in respect of the individual's dignity
Assistance can be provided for hospital discharge and transportation home
Assistance can be provided to offer respite to family caregivers, from volunteers visiting to read with the patient or exchange stories, to arranging a few day's stay in a nursing home
Grief support is always available
Every patient receives a personalized plan of care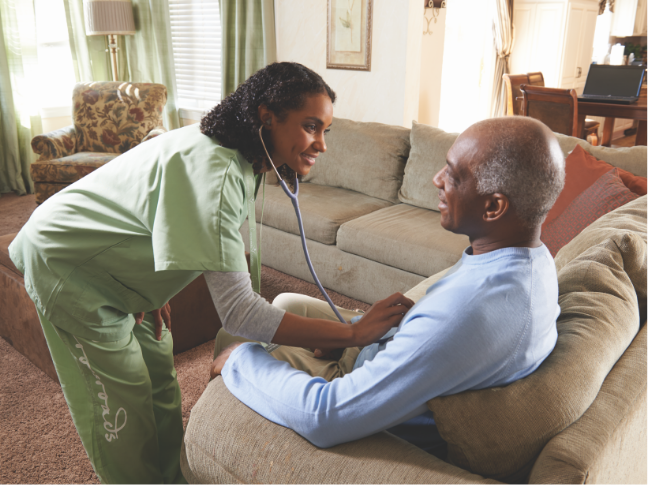 Hospice eligibility and insurance.
Hospice eligibility may include:
A prognosis of six months or less if there is no change to the patient's condition
Frequent hospitalizations in the past six months
Difficulty with activities of daily living (this can include eating, bathing, dressing, toileting, etc.)
Cognitive and functional declines
Ongoing weakness and tiredness
Ongoing weight loss
What  areas do we serve?
With an administrative office on Washington Village Dr., the local Crossroads team travels all around the surrounding area, providing hospice and palliative care services to:
Dayton
Champaign
Clark
Greene
Miami
Montgomery
Preble
Reviews from our families.
We take our roles as caregivers very seriously. That's why we're always moved when families take the time to share kind words about our services.
Dayton Administrative office contact information:
Our Dayton office is one of five Crossroads locations in Ohio. Established in January 2007, the Dayton location is managed by executive director Tania Abraham. The dedicated staff provides hospice and palliative care in patients' homes or in medical facilities throughout Dayton and the surrounding area.
Crossroads Hospice Dayton, OH Office Administrative Details
Phone: 937-312-3170
Fax: 937-439-5903
License #: 0168HSP
Medicare #: 36-1654
Mailing address:
8069 Washington Village Dr.
Dayton, OH 45458
Career opportunities:  If you are interested in working as a hospice nurse or home health aide for our Dayton patients, learn about Crossroads career opportunities. 
Contact us now to get the comfort and care you need.
Our comforting and compassionate staff can help with pain management, emotional support, symptom management and community resources.
Professionals at Crossroads in Dayton are reachable 24/7/365 for any inquiries you may have about palliative or hospice care for yourself, a loved one, or a patient. We are also available for immediate admissions. You can call, chat, or email us through the blue Help Center bar at the top of the page.