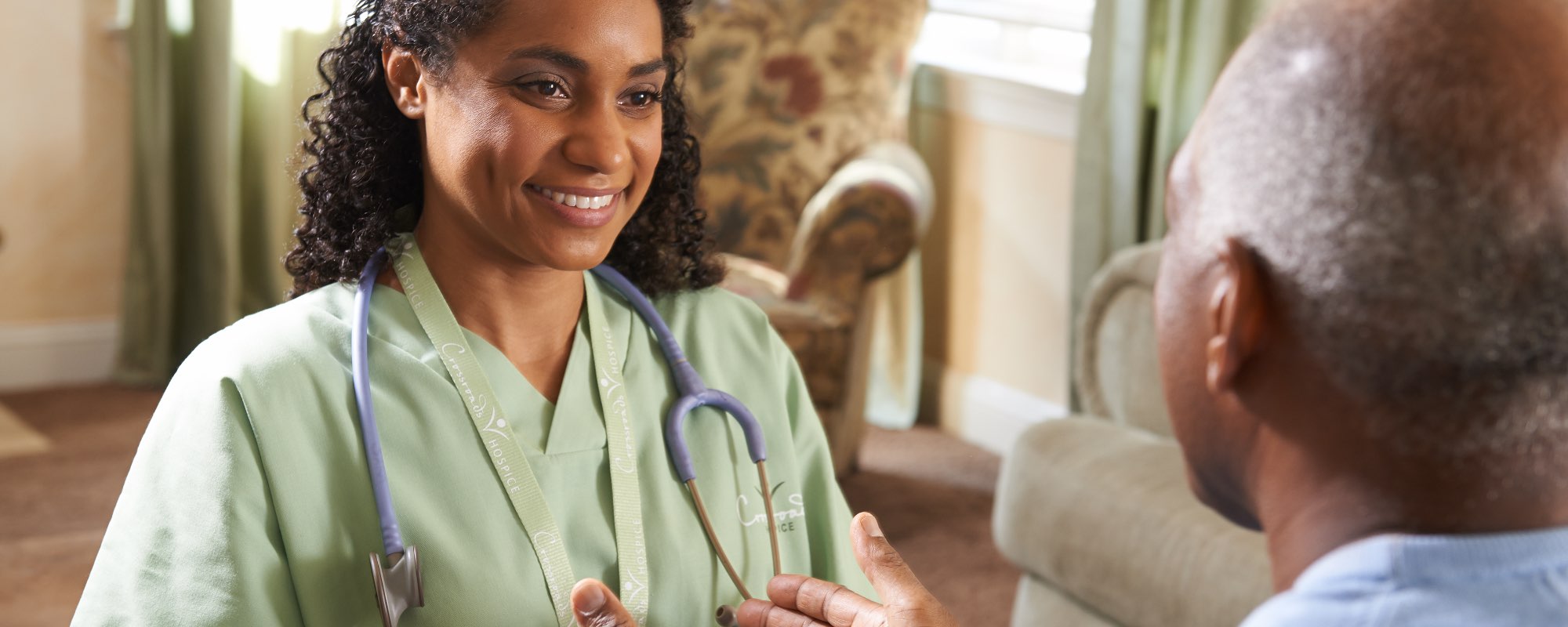 Crossroads HeartLink: Hospice Care For Patients With End-Stage Cardiac Disease
HeartLink is a hospice treatment program designed to meet the unique needs of patients with end-stage cardiac disease. The course of heart disease is often unpredictable and managing symptoms can be difficult. To provide patients with a sense of clarity, Crossroads Hospice & Palliative Care has developed a unique hospice program around cardiovascular issues.
Facts about heart failure and palliative care.
The following facts demonstrate how heart diseases, such as Congestive Heart Failure, affect many patients in the United States:
Each year more than 1 million people are admitted to inpatient settings for heart failure*
Heart failure affects about 5 million people in the United States. Patients often have comorbidities of COPD, diabetes, dementia, renal failure, and hypertension**
1 in 4 Medicare heart failure patients are readmitted to the hospital within 30 days, costing $17.4 Billion a year**
*Jencks, Williams, & Coleman, 2009 **CDC 2006
See the hospice eligibility requirements for heart failure.
The goals of Crossroads Hospice & Palliative Care's cardiac disease program.
HeartLink manages the symptoms of heart failure for hospice patients through:
Reduced emergency department visits and hospital readmissions
Comprehensive management of Congestive Heart Failure symptoms in a long-term care facility or at home
Increased patient and family understanding of the diagnosis, treatment, and prognosis
Improved symptom management and quality of life in the patient's setting of choice
Our hospice services for heart disease.
Crossroads offers several hospice care services for heart diseases like Congestive Heart Failure:
Aggressive symptom management and care for heart failure at home rather than an emergency room
Cardiac medications, including diuretics and inotropes
Physician and nurse practitioner staff available around the clock
Continuous care for crisis management
Trained staff specializing in cardiac disease care
Full-time Crossroads staff available to meet patient and family needs
Interdisciplinary team to support physical, emotional and spiritual needs
Collaboration with the patient's primary care physician
Bereavement support offered by specialists trained in grief recovery
Contact us today to learn more about our hospice care program for end-stage cardiac disease.