No Playing Cards: A Day in the Life of a Hospice Nurse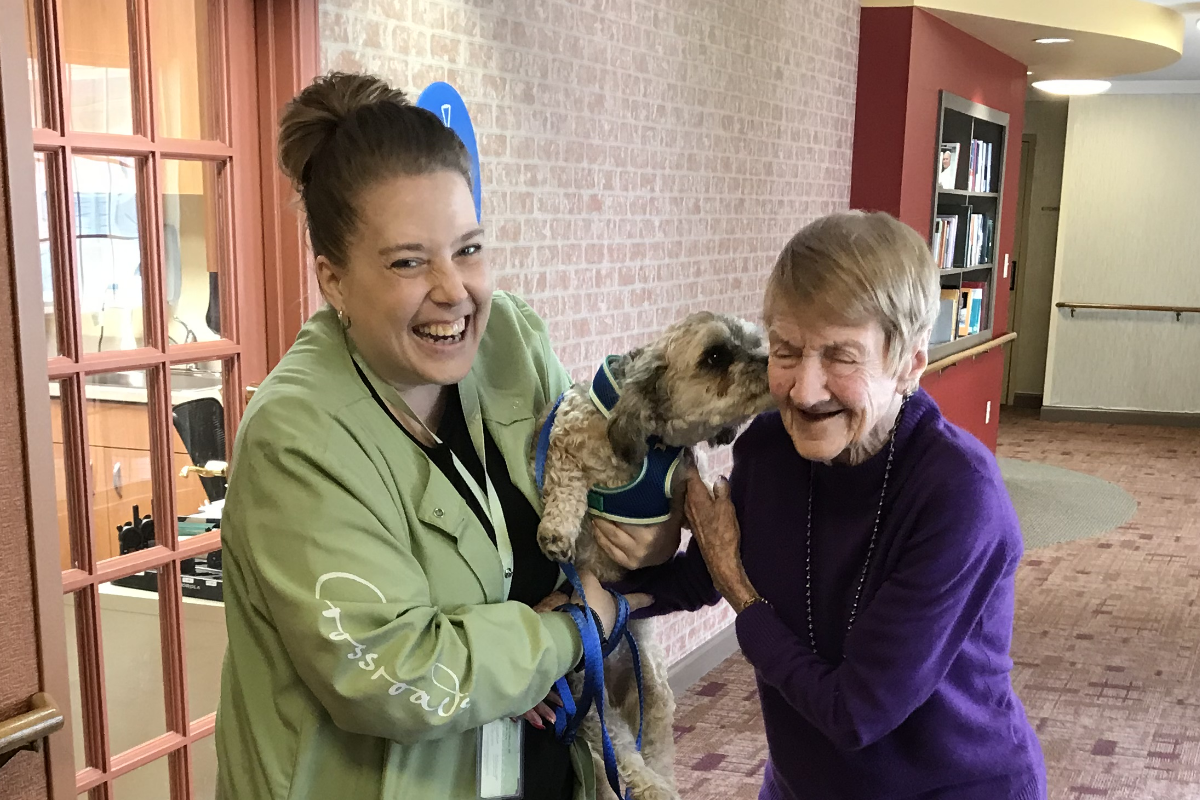 Recently, Washington State Senator Maureen Walsh stated that nurses "working at hospitals in rural regions probably play cards for a considerable amount of the day."
She later apologized and said she would love to shadow a nurse in response to an online petition. If she does, she will learn that regardless of where nurses are working or what type of nursing they do, the work is both demanding and personally fulfilling.
Crossroads Hospice & Palliative Care Nurse and Site Educator Joyce D'Angelo takes us through her typical day.
A Typical Day in the Life of a Hospice Nurse
"A typical day starts with checking reports on my patients from the overnight staff, looking to see if they need anything. With this information, I organize my schedule, making sure to visit the highest acuity patients first."
A hospice nurse then officially starts their day by driving to the first patient on their schedule, which can take anywhere from a few minutes to an hour depending on location and traffic.
"When I get to the patient, I spend some time talking to them, their family, and facility staff about how the patient is doing.
"Then I begin doing my assessment of the patient, starting with making sure the patient is comfortable.
"Are they mentally in a good place?
"Do they appear relaxed and happy even if they are just sleeping?
"If they are alert and oriented, I ask them about how they are feeling and provide emotional support.
"I check vital signs, perform a skin assessment, listen to heart and lungs, ask about their bladder and bowel movements, and do a pain assessment. The pain assessment is huge."
After the assessment, the hospice nurse will review the patient's medications and call the patient's physician if they believe a medication needs to be switched or a new medication should be added.
Throughout this process and after they leave the patient, the nurse charts their observations and reports changes to the patient's interdisciplinary team so that everyone is on the same page about the patient's current condition.
A visit will typically end with updates to the family and/or facility staff and reminding them that Crossroads is available 24 hours a day, 7 days a week if they have questions or need assistance.
Interdisciplinary Group Meetings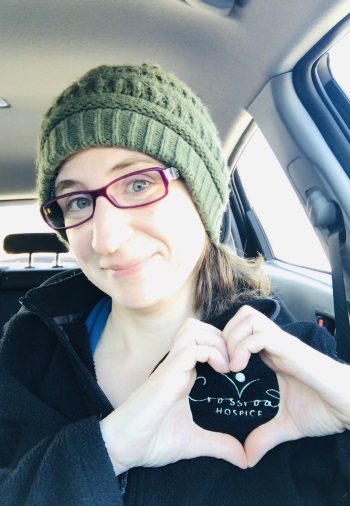 In addition to visiting patients in their place of residence, every two weeks the hospice nurse is part of a team meeting with the hospice medical director. In this meeting, they discuss every patient with each discipline, offering their observations on the patient's condition, any concerns about the patient's care, living situation, or family dynamics.
Particular attention is paid to any changes in the past two weeks that show the patient is declining. This includes medication changes, falls, agitation, constipation, or pain.
The medical director certifies that each patient is still appropriate for hospice care and that their care plan is appropriate for them.
Nurses Playing Cards
A Crossroads hospice nurse will typically visit 4-6 patients each day, spending about an hour with each patient before driving to the next one.
"Time management is always a challenge," says Joyce. "At Crossroads, nurses visit patients at least twice a week – sometimes more if the patient is symptomatic or the family needs extra support."
"We assess patients. We provide care and emotional support. Sometimes they just need someone to talk to.
"And yes, I have even been known to play cards with a patient. Not from boredom, but because it gives me more time to assess them and provide the support they need."
To learn more about the care and services Crossroads provides, please call 1-888-564-3405.
If you found this information helpful, please share it with your network and community.
Copyright © 2019 Crossroads Hospice & Palliative Care. All rights reserved.