Volunteer Spotlight: Val Kennedy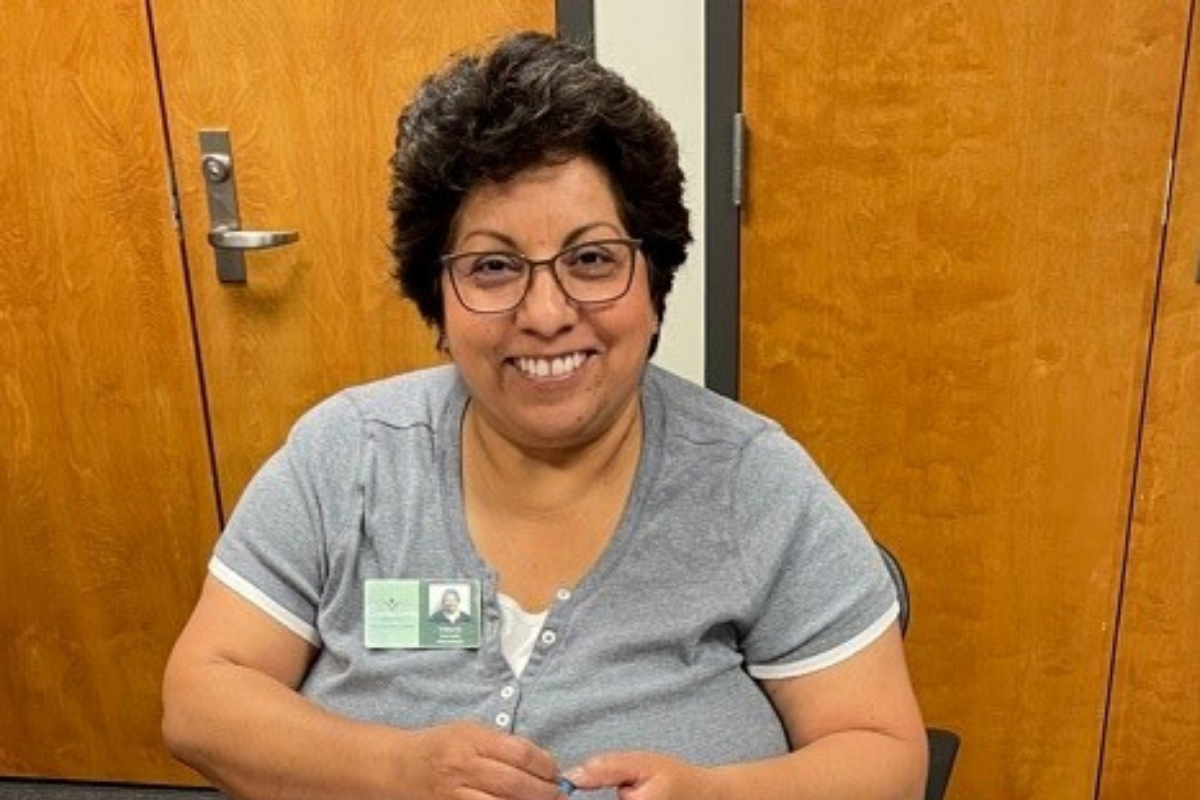 Val Kennedy has been a Volunteer with Crossroads Hospice & Palliative Care in Lenexa, Kansas for "about five years." In that time, as a Volunteer, Val has "visited with patients" and attended a family reunion, a commitment of vows ceremony and a memorial service. Val has also participated in the Crossroads Gift of a Day program, an initiative that creates opportunities for patients receiving end-of-life care to experience their perfect day.
When Val's time volunteering as a companion to Crossroads' patients was restricted due to the COVID-19 pandemic, she became the Crossroads Lenexa Medical Records department's favorite Volunteer. Still, Val would like to volunteer as a companion to patients once again. "I'm actually looking for a new volunteer match and a different opportunity with Crossroads now," Val said. "I always wanted to visit with patients. They're great people. And not just the patients, the families too."
Do You Remember Your First Kiss?
Val likes to ask questions when she visits patients and families like when she asked a couple, "Do you remember your first kiss?" She said, "it was really heartwarming to see them care about each other and how well they got along. I saw them smile."
As for her own family, Val considers herself "a busy person," enjoying her two grandchildren and three grown children. Volunteering with Crossroads enriches Val's life and she marvels over how much she gains and gives in just a few hours a month. She encourages others to try it.
Admittedly, the idea of volunteering for a hospice care provider can be intimidating. Val's message to prospective volunteers is that volunteering "doesn't take a lot of time."  She said, "your little bit of kindness can go a long way. Listening, talking or just sitting and being present" with a patient is what she enjoys most.
If you found this information helpful, please share it with your network and community.
Copyright © 2021 Crossroads Hospice & Palliative Care. All rights reserved.