Many people believe hospice is for patients who are close to death or actively dying. Truth is, hospice is for people who have a limited life expectancy of six months or less. And, the sooner a patient engages in hospice care, the better their quality of life will be. In fact, hospice care may prolong the lives of some terminally ill patients. Studies have shown that patients who chose hospice lived an average of one month longer than similar patients who did not choose hospice care.1
And that's not all. In a 2010 study published in the New England Journal of Medicine, lung cancer patients receiving early palliative care lived 23.3% longer than those who delayed palliative treatment as is currently the standard. Median survival for earlier palliative care patients was 2.7 months longer than those receiving standard care. The study authors hypothesized that "with earlier referral to a hospice program, patients may receive care that results in better management of symptoms, leading to stabilization of their condition and prolonged survival."2
Bottom line is hospice care makes a difference, and that's why Perry, George and Clayton Farmer, owners of Crossroads Hospice, set out to help patients and families add "positives" at the end of life. To learn more about Crossroads' approach to optimum hospice care, click here.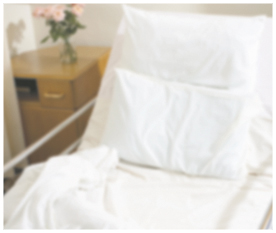 Download your free copy of 10 Facts About Hospice and improve your patients end-of-life experience. Typically, the likelihood of death is imminent within the coming months or weeks.
Other important resources:
www.CaringInfo.org
www.nhpco.org/research
1 National Hospice and Palliative Care Organization, Facts & Figures: Hospice in America study.
2 Connor SR, Pyenson B, Fitch K, Spence C, Iwasaki K. Comparing hospice and non-hospice patient survival among patients who die within a three-year window. J Pain Symptom Manage. 2007 Mar; 33(3):238-46.