Compassionate Hospice & Palliative Care
for Memphis, Tennessee and Beyond
If you've just been informed your loved one needs hospice care, feel free to ask us any questions.
Crossroads Hospice & Palliative Care in Memphis has long been experts in end-of-life care for our local community. We can help you and your loved one during this difficult time.
We deliver exceptional services to patients' homes, nursing homes, and hospital rooms in Memphis, Raleigh, Oakland, Shelby, Fayette, Tipton, Mason, Munford, and beyond.
Benefits of choosing Crossroads for hospice care in the Memphis, Tennessee area.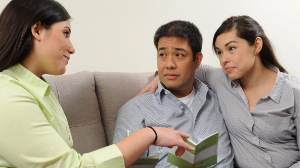 Act immediately
We appreciate the urgency and will act right away, assessing and admitting patients at whatever time needed.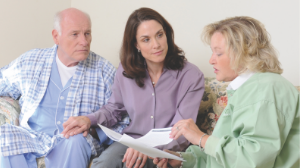 Reach us anytime
24/7 availability truly means 24/7 availability — an expert is always available to take your call and visit your loved one.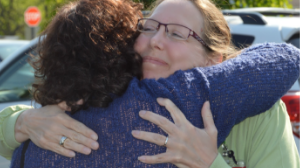 Caregiver support
This time is difficult for everyone, including you. Our nurses, social workers and volunteers are also here to support you and guide you through any difficult decisions.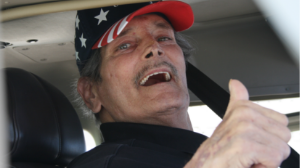 Celebrate the patient
We don't want you and your loved one focused on the end. Unique programs like Gift of a Day and Life Journal instead celebrate the time that's left.
What Memphis hospice services can you receive? 
Want to know what's included in a Memphis, TN Crossroads hospice program? You and your loved one will receive:
Frequent and consistent visits from nurses, home health aides, chaplains, and social workers
A carefully personalized care plan to help the patient.
The delivery of equipment, relevant medications, and whatever else is needed as part of the care plan
Hospital discharge assistance and transportation if needed
Support with daily living such as bathing, feeding and more, with respect for the patient's dignity and honor
Respite for caregivers in the form of volunteer visits for companionship and even coordinating a few day's stay in a nursing home if needed
Emotional guidance, assistance with decisions, and spiritual support
Grief counseling before, during, and after, if desired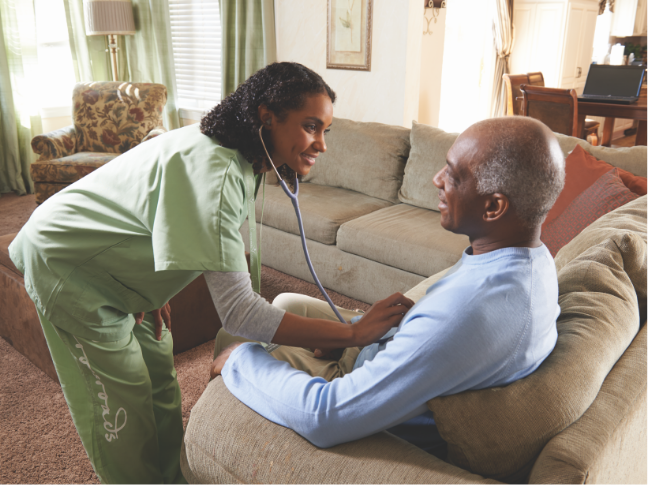 Hospice eligibility and insurance.
Hospice eligibility may include:
Prognosis of six months or less if current condition remains
Frequent hospitalizations in the past six months  
Change in cognitive and functional abilities, such as diminished mental abilities 
Compromised activities of daily living (including eating, bathing, dressing, toileting, etc.) 
Weight loss  
Increased weakness, fatigue, and drowsiness 
What  areas do we serve?
Crossroads comes to the patient wherever they call home, be it their actual home, a nursing home, or even a hospital.
From our administrative hospice offices in Memphis, Crossroads provides hospice care to the following towns and beyond:
Shelby
Fayette
Tipton
Memphis
Raleigh
Oakland
Gallaway
Mason
Munford
Braden
Reviews from our families.
At Crossroads, we pride ourselves on providing the best possible service to patients and their families. Here are a few of the kind words we've received throughout the years.
Crossroads Memphis administrative office contact information:
While Crossroads Hospice & Palliative Care Memphis provides care wherever the patient feels more comfortable, we also have a central administrative office. The Memphis hospice office is under the management of executive director Brad Brister, and is the second oldest site operated by Crossroads. His staff provides excellent care both in local healthcare facilities, as well as in patients' homes. Our flagship Crossroads location in Tennessee, the Memphis office has been in operation since April 1998.
Crossroads Hospice Memphis Administrative Details
Phone: 901-382-9292
Fax: 901-384-7914
License #: 0357
Medicare #: 44-1573
Mailing address:
1669 Shelby Oaks Dr., Suite 106
Memphis, TN 38134
Career opportunities:  If you are interested in working as a hospice nurse or home health aide for our Memphis patients, learn about Crossroads career opportunities. 
Find the care you need now. 
Our staff of caregivers can help you with symptom management, pain management, emotional support, community resources and more.
Our staff is dedicated to answering any questions you or your loved ones may have about our palliative or hospice care in the Memphis region. We're available 24/7/365 for admissions and consultation via the phone, online chat, or email. Start by using the blue Help Center Bar at the top of the page.