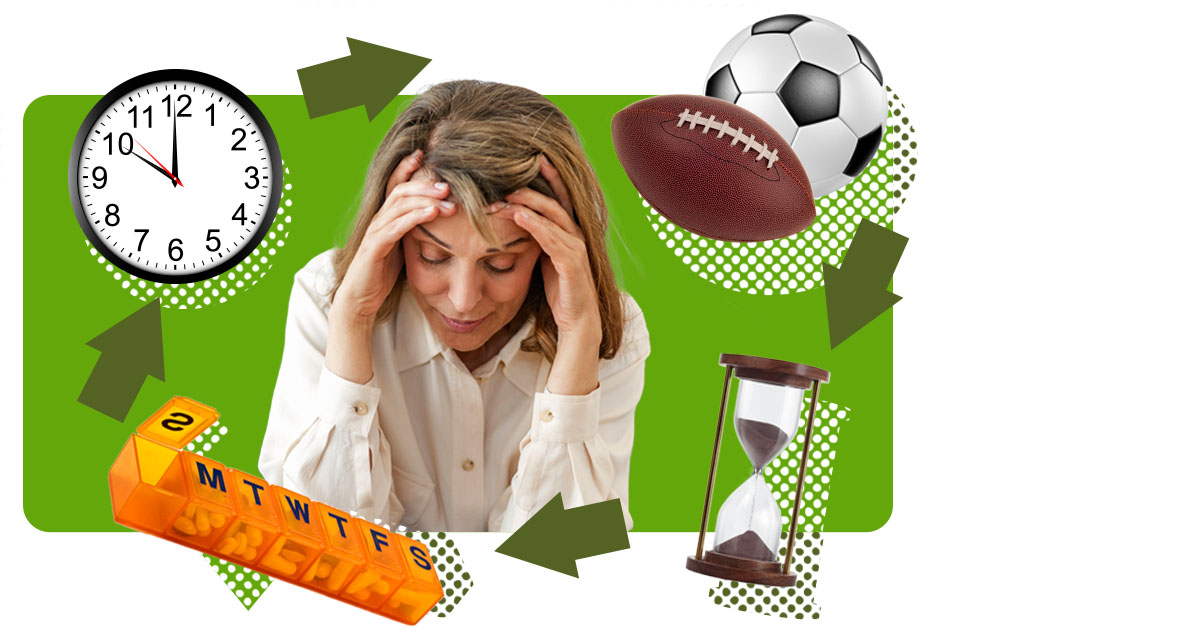 Dear Crossroads,
I have two full time jobs: a stay-at-home mom to six kids and caregiver to a dying mother. There is simply not enough time in the day for me to get it all done. I get somewhat of a break while the kids are at school, but once they get home and on the weekends, our home erupts into chaos. It's a lot for me to handle and I know it is for my mother as well, who I want to see live out her final days in peace.
I'm feeling overwhelmed and there is not enough time in the day. What can I do?
Sincerely,
Overwhelmed Mother
Dear Overwhelmed Mother,
Thank you for reaching out. We at Crossroads Hospice & Palliative Care are here to support caregivers like yourself, so I hope you know you are not alone in this journey. We can help you with resources and support during this overwhelming time and help take some of the burden off your shoulders.
Many folks with aging parents of the Baby Boomer generation are also in your shoes. With families of their own and professional responsibilities to balance, this "Sandwich Generation" has a lot to juggle. A household of chores to take care of, lunches to make for your kids, homework assignments to supervise, and other motherly duties to manage — and that's not to mention the care you provide to your own mother. 
Something I like to tell folks is to start by setting realistic expectations for each day and what you can get done in the time you have. Sometimes that begins with sitting down and breaking the tasks into two categories – the tasks that need to be done and the tasks that you want to get done.
Packing the kids' lunches, for example, needs to be done daily and it's a priority that can't be missed. Organizing something like your mother's closet, however, is a wanted or preferred task and something you should only worry about doing once every few months. Setting expectations around specific tasks can help you regain some control over your circumstance and help to remind you that you are only human. You don't have to get it all done.
The house doesn't have to be perfectly clean every day. If the kids are off to school, and mom is clean, but the place isn't vacuumed for one day, that's okay.
If you decide that it is time for your mother to begin hospice care, one of the many benefits you can receive with Crossroads is short-term respite care. Respite care is designed to give family caregivers a much-needed break, while we take care of all the logistics of your mother's care. Under respite care, your mother can be checked into a care facility like a nursing home for a few days, so that you can take some time for yourself – away from the demands of caregiving.
A lot of loved ones have the guilt of not being the person taking care of their parent or spouse, and they worry that a facility won't provide the same care they've been provided all along. What Crossroads can do is make sure our staff is present and that their needs are met. We are here to bridge that fear. We can be there to comfort them through their fears of whatever would come. 
In my role as a social worker, something I always tell my families is that their mental health is just as important to their physical health. To take good care of your loved one, you have to take care of yourself. If you're not well, mentally or physically, you can't do all that needs to be done. Opting into the resources available for you as a caregiver will allow you to provide that care to your loved one and to your children. This benefit was designed with people like you in mind.
At Crossroads, we're meeting people's clinical, spiritual, and emotional needs, and we are doing that with the end goal being comfort. Nobody is going to get much done in their lives with pain and anxiety, and we're never going to meet the needs of our patients and their loved ones if they're not comfortable and can't live their lives. With hospice care, our goal is to keep people like your mother out of pain and to make their loved ones feel supported by our team. 
Let us take some of the burden off your shoulders and help you on this journey.
Sincerely,
Taylor Hughes
Social Worker
Crossroads Hospice & Palliative Care
For more information on hospice eligibility requirements, give us a call at 888-564-3405.
If you found this information helpful, please share it with your network and community.
Copyright © 2022 Crossroads Hospice & Palliative Care. All rights reserved.