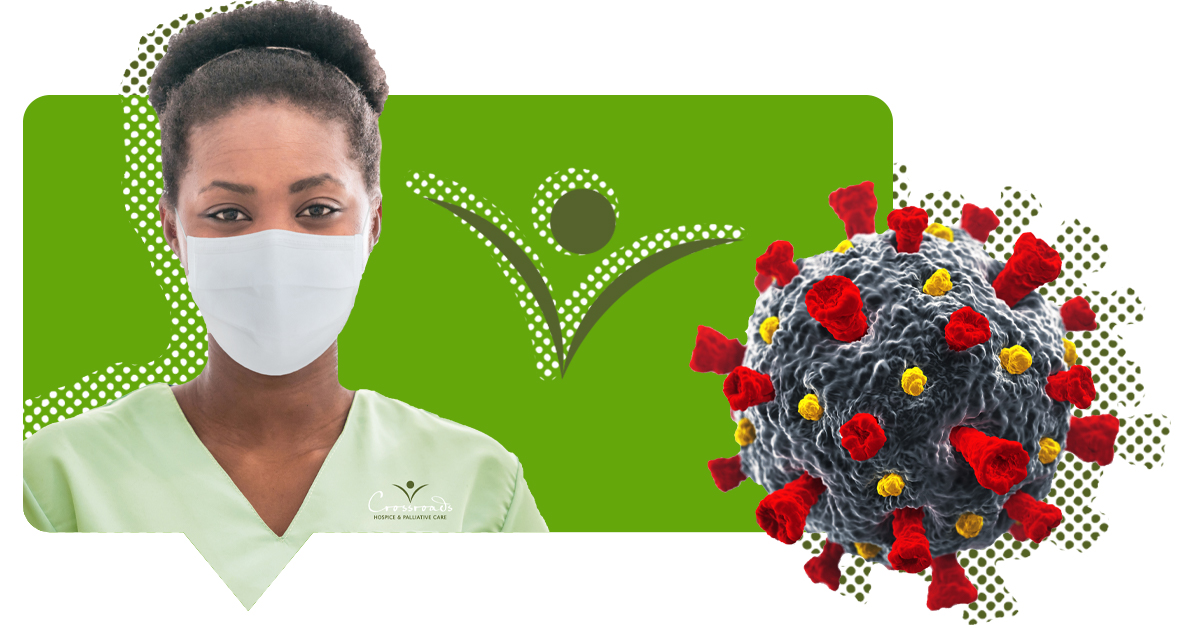 Dear Crossroads,
My grandfather has been a patient of yours for sometime now due to his congestive heart failure (CHF). While Crossroads has never been anything but helpful during our experience, I can't help but wonder if things will change as a result of the COVID-19 pandemic. Are you prepared to continue caring for patients while all this is happening? What kinds of changes and challenges have you been seeing thus far?
I know there has been much uncertainty lately and it can be difficult to provide answers, but I feel it's my job as a concerned relative to ensure my loved ones receive the best care — especially so with this dangerous situation.
The rest of my family and I have adjusted our regular visits with my grandfather so as to lower his risk of infection. Is there anything else we can be doing to help Crossroads continue with quality care during this difficult time?
 Sincerely,
Cautious and Curious
Dear Cautious and Curious,
Thank you for reaching out. I sincerely appreciate your attention to the situation involving your grandfather seeing as that's the level of care we try to provide to each and every Crossroads patient.
Your concerns are completely valid due to the rhetoric that is often used in news about the pandemic — which only adds to overwhelming feelings of uncertainty. Despite much of the misinformation that is currently circulating about COVID-19, there are even more opportunities to come together and care for others during this time.
The current recommendations for caring for sick individuals parallels the quality of care that Crossroads has always enforced. While we have, of course, limited certain visits, we are going to continue to be available as needed by our patients. Our practices are driven by facts and science — never fear.
Crossroads is also taking this opportunity to shed light on what is actually happening and help others feel more informed and secure about the direction in which all of us are headed. We believe our responsibility to do so goes beyond just our employees and patients; we hope to lead by example for our communities. If we stick together and use science to guide our practices, we will continue to stay on top of the current situation.
I encourage you and your family to stay strong for your grandfather and continue to socially distance until it is safe to return to your regularly scheduled visits. Have faith in the scientific community and partner with us to provide the best possible quality care for your loved ones. And as always — feel free to reach out with any questions or concerns you may have. We're always here to support you.
Sincerely,
Timothy G. Ihrig, M.D.,M.A.
Crossroads Hospice & Palliative Care
Chief Medical Officer
For more information on how Crossroads supports patients and their families, give us a call at 888-564-3405
If you found this information helpful, please share it with your network and community.
Copyright © 2020 Crossroads Hospice & Palliative Care. All rights reserved.