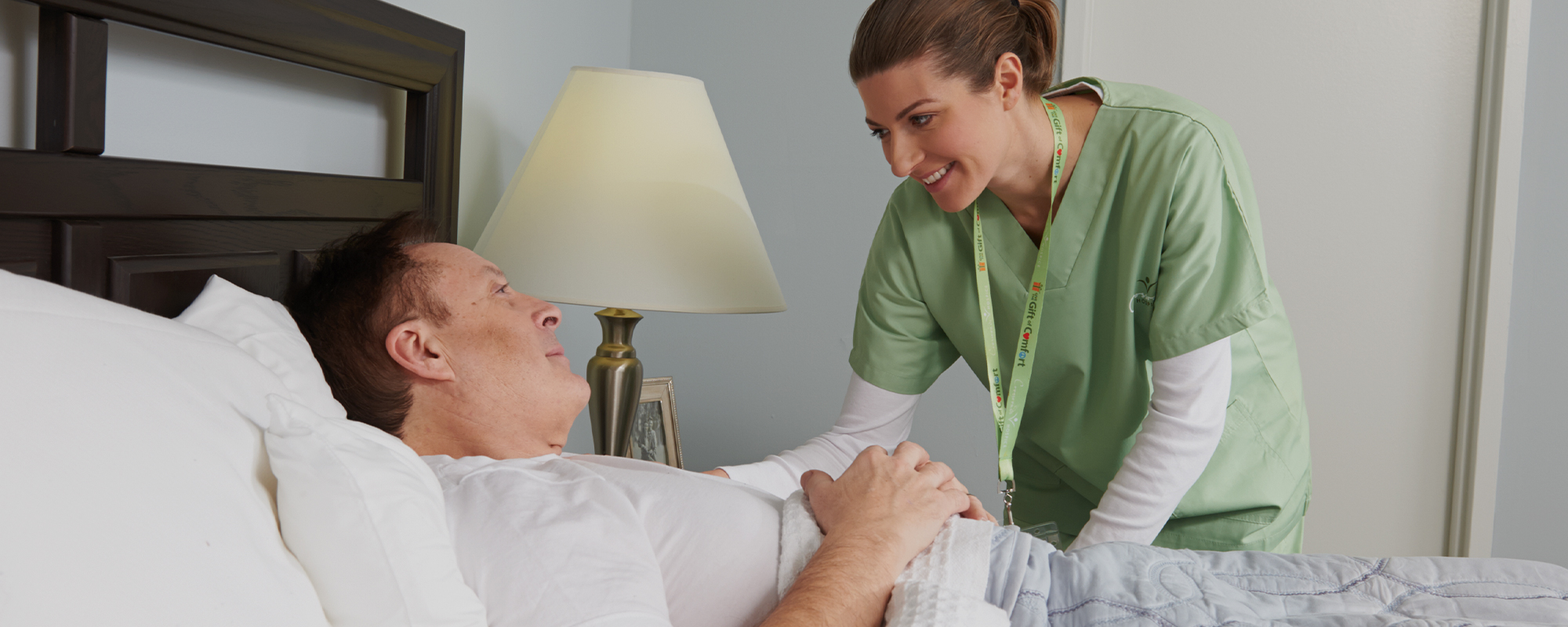 Let Us Lighten Your Load: Referral for Palliative Care
When you have a seriously ill patient who can't always make it to your office, we can be your eyes and ears. We visit patients in their home, nursing home, or hospital to assess their condition, administer comfort care, and report back to you. Keep reading to learn more or fill out the palliative referral form to get started.
Here's how we can help:
Same day house calls to accept the patient

Nurse practitioners continually assess health, meds, living situation/safety, emotional state, and more — and report back to you

Expertise with symptom management — we know how to make patients feel better
We work alongside and can remain in constant contact with:
Nurses

Doctors

Oncologists

Discharge managers

Hospital admissions personnel

More
Here are just a few reasons families appreciate us:
Available 24/7/365 for any questions

One of the best patient-to-staff ratios means more frequent and longer visits

Dedicated shifts so that the team is always ready and well-rested

Provide necessary medical equipment and medication

Medicaid and Medicare certified
Get help now.
We're ready to help. Local Crossroads teams provide care throughout 14 metro areas:
Atlanta, GA  |  Kansas City, KS  |  Memphis, TN  |  Oklahoma City, OK  |  Philadelphia, PA  |  Gladstone, MO  |  Kansas City, MO  |  St. Louis, Mo  |  Warrensburg, MO  |  Akron, OH  |  Cincinnati, OH  |  Cleveland, OH  |  Dayton, OH
If you have a patient you'd like to refer to palliative care, please feel free to complete this form:
Error loading Partial View script (file: ~/Views/MacroPartials/InsertUmbracoForm.cshtml)
We look forward to helping to lighten your load while continuing to provide the best care possible for your patients and their families.