Congestive Heart Failure Hospice Eligibility Criteria.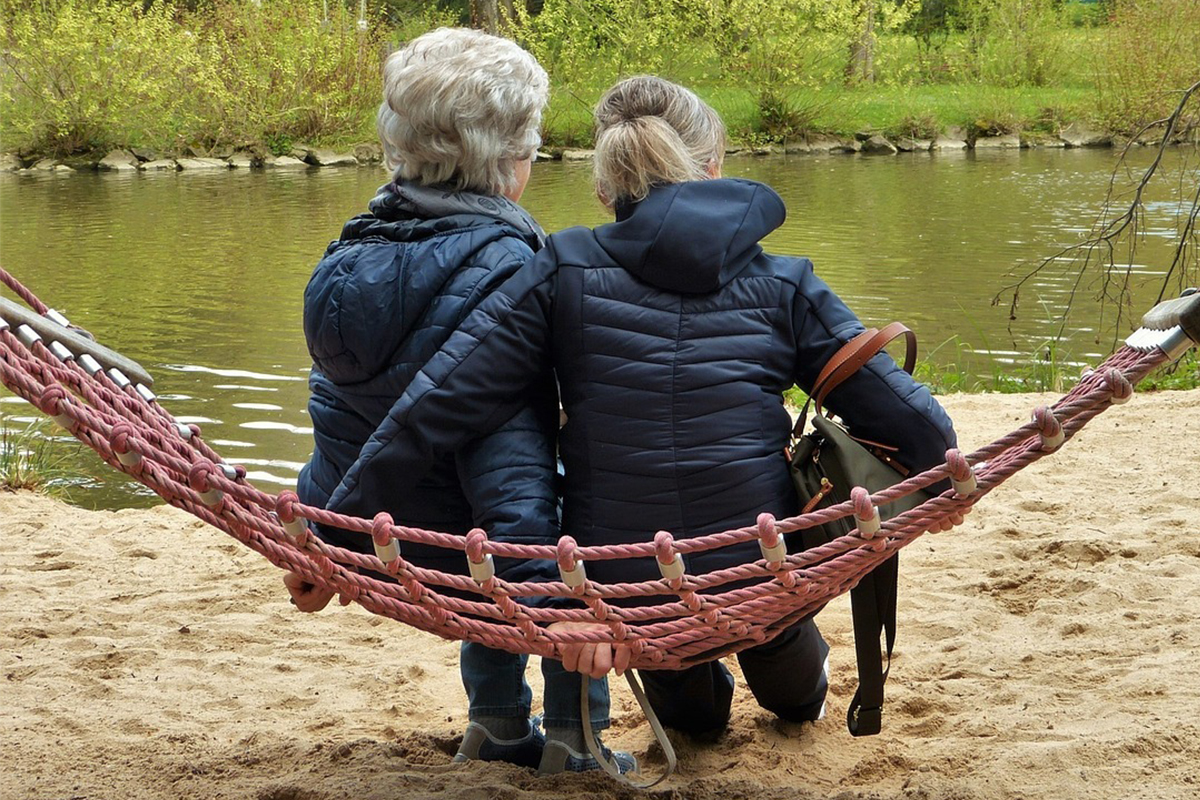 Heart failure occurs when the heart muscles can no longer pump blood effectively and fluids can build up around the heart, abdomen, lungs and other parts of the body. This condition affects about 5 million people in the United States.
Patients with end-stage congestive heart failure (CHF) and terminal heart disease often make frequent doctor's office, ER and hospital visits for breathing difficulties and fatigue. In fact, over one million people in the United States are admitted to inpatient settings for heart failure each year. One in four Medicare heart failure patients are readmitted to the hospital within 30 days at a cost of $17.4 Billion a year.
Many of these hospital visits could be prevented with the support of hospice care, but cardiac patients and families are often unaware of the hospice qualifications for CHF. And even more are unaware of the hospice qualifications and the added support available for CHF patients in their home or assisted living facility.
In addition to general hospice guidelines, we consider the following symptoms in cardiac patients when determining hospice eligibility criteria for CHF.
CHF and heart disease hospice criteria: 
Identification of specific structural/functional impairments
Ejection fraction <20% (not required, but an important consideration)
A poor response to diuretics and vasodilators
Dyspnea or tightness in the chest
Chest pain
Impaired heart rhythms, contraction force of ventricular muscles and impaired blood supply to the heart
Changes in appetite, unintentional weight loss
Impaired sleep functions
Decline in general physical endurance
Relevant activity limitations and or impaired mobility
While only a physician is able to make the determination of whether a CHF patient meets the qualifications to be admitted to hospice, if you are seeing any of the above signs and symptoms in patient with CHF or other end-stage cardiac conditions, it may be time to consider adding the support of hospice care.
CHF and Heart Disease symptom management. 
The team at Crossroads Hospice & Palliative Care provides an added level of support for cardiac patients and their families in managing CHF and other heart disease symptoms. Our team is available to answer questions and provide support 24 hours a day to help control patient symptoms at home, avoiding late night visits to the emergency room and avoidable hospital admissions.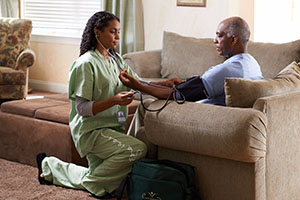 Our team includes aides, nurses, social workers, bereavement specialists, chaplains, and volunteers all working alongside the cardiac patient and their family to address physical and emotional symptoms and provide spiritual support.  The care team also provides education and training to families on administering medication and utilizing medical equipment. This ensures the patient receives the greatest benefit, increasing patient and family understanding of their diagnosis, care plan, and prognosis.
Upon meeting the hospice criteria for CHF and starting hospice care, Crossroads Hospice & Palliative Care will provide, at no cost to the patient, all medication, medical equipment and supplies related to the patient's primary diagnosis, including hospital beds, oxygen equipment, walkers and wheelchairs.
Families should spend as much time together as they can during this difficult time, so Crossroads will arrange to have any required medication or medical equipment delivered.
Our team can also act as a resource, connecting you to services in the community and assisting in end-of-life planning and making funeral arrangements. In addition, Crossroads Hospice & Palliative Care makes volunteers available support to cardiac patients with companionship visits. These visits give family caregivers the chance to take time for themselves to rest, do some shopping, or visit with friends.
Crossroads Hospice & Palliative Care is committed to providing terminally ill patients with the support they need to maintain the highest possible quality of life. We offer unique programs to improve quality of life including specialized care and recognition for our Veteran patients. We also offer all patients the opportunity to enjoy a Gift of a Day, one special day to do an activity or spend time with the people they love without worrying about illness or stress.
For primary care physicians.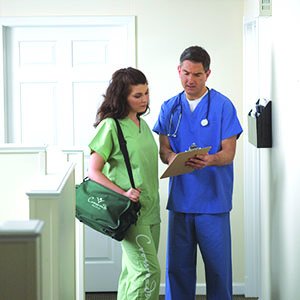 Crossroads Hospice & Palliative Care partners with physicians to provide pain and symptom management to patients with end-stage CHF and other terminal heart disease. We know that illness doesn't happen on a schedule, so our team is available 24 hours a day, 7 days a week, 365 days a year to accept referrals and respond to worsening symptoms. Our hospice care experts will work closely with you to facilitate an easy transition to hospice care for the patient and their family.
Whether your patient is residing in their home or a facility, Crossroads Hospice & Palliative Care provides added support and assistance to your cardiac patient and their caregivers at the time they need it most. In fact, Crossroads Hospice & Palliative Care ranks among the best in the nation for the number of hours with the patient provided by a registered nurse, social worker, or home health aide related to the patient's primary diagnosis.
If the CHF patient is not yet ready or eligible for hospice, the support of palliative care in the home may provide the added support they need. The palliative care team works side-by-side with physicians to treat CHF symptoms like fluid retention and breathing difficulties, alleviate pain, and address family questions and concerns. Our team provides regular reports to the primary care physician, providing you with an added insight and a set of well-trained eyes and ears in the patient's home environment. Our team keep physicians aware of any change in the patient's symptoms or environment.
Our team works with you to ensure patients have the right level of care at the right time.
When to call hospice. 
While there is no cure for late-stage CHF, the added specialized care and support of hospice care can improve quality of life for cardiac patients, as well as their families and caregivers. Crossroads Hospice and Palliative Care provides care in the location wherever the patient chooses whether that is their home, an assisted living facility, or an inpatient unit.
We encourage families and physicians to begin talking about hospice early to ensure there is adequate time to discuss the patient's wishes and options before a time of crisis. If you believe that the patient meets the hospice criteria for CHF, Crossroads Hospice & Palliative Care is available 24 hours a day, seven days a week, 365 days a year to answer questions, admit patients, and provide care.
If you know a CHF patient who is eligible to begin hospice care or have questions about hospice criteria, please contact us by using the blue Help Center Bar above or by filling out the form on the right for a hospice consultation.