Medicare Hospice Eligibility Criteria.
What is Medicare? 
Medicare is a federal health insurance program for senior citizens age 65 or older, individual diagnosed with end-stage renal disease, and certain younger individuals with qualifying disabilities.
Medicare coverage is divided into four parts: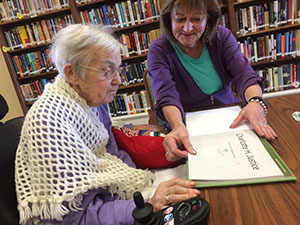 Medicare Part A covers hospital care, hospice care, nursing home care, skilled nursing facilities, and home health services.
Medicare Part B helps cover the costs of doctor's visits, medical equipment, outpatient hospital care, and other services.
Medicare Part C, often called a Medicare Advantage Plan, is offered by a private insurance company contracted with Medicare to facilitate Medicare Part A and Part B benefits. It may also include additional coverage including vision, dental, and hearing. Most Medicare Advantage Plans also offer prescription drug coverage.
Medicare Part D is prescription drug coverage. Part D is a standalone program offered by private Medicare-approved plans. Many Part D offerings are bundled with Part A and Part B to form Medicare Advantage plans.
Does Medicare cover hospice?
The United States government established the Medicare hospice benefit program in 1983 to provide terminally ill patients with quality end-of-life care without an overwhelming financial burden. In order to receive the Medicare Benefit, an individual must meet the following Medicare hospice eligibility criteria:
Medicare Part A coverage.
A diagnosis of six months or less to live.
A desire to pursue comfort care over curative treatment.
Once a patient meets these Medicare hospice guidelines and formally elects to receive hospice care, their hospice benefits are divided into benefit periods: the first 90-day benefit period, the second 90-day benefit period, and then an unlimited number of 60-day benefit periods. After each benefit period, the patient must be recertified to ensure they continue to meet the qualifications for hospice care.
What hospice services does Medicare cover? 
Once an individual meets the Medicare hospice eligibility criteria, many of the costs of hospice care will be covered by Medicare. These include:
Your Hospice Care Team – Highly trained nurses, aides, social workers, and chaplains provide care to meet the patient's physical and emotional support needs. Our team works alongside the patient's family caregivers and/or long-term care facility staff to provide care and education.
Medical Equipment – The Medicare hospice benefit covers the cost and delivery of necessary equipment like a cane, walker, wheelchair, or hospital bed. The equipment is returned once it is no longer required.
Medical Supplies – The Medicare hospice benefit also fully covers necessary medical supplies including incontinence supplies, catheters, and bandages.
Prescriptions – Non-curative prescriptions prescribed by the patient's physician to manage the pain and symptoms associated with their terminal illness are fully covered by Medicare.
Bereavement Counseling – Bereavement coordinators are covered by Medicare to offer comfort, support and guidance to the patient and to their family after the patient has passed away.
Short-Term In-Patient Care – If the patient's symptoms temporarily require the resources of an in-patient facility, the Medicare hospice benefit will cover this until the symptoms are controlled and the patient returns to their primary residence.
Short-Term Respite Care – Caring for a terminally ill loved one for an extended period of time can be physically and emotionally exhausting. The Medicare hospice benefit covers up to 5 days at an inpatient care facility for the patient to allow the family caregiver time to rest.
Speech, Physical, Nutritional, and Occupational Therapies – The patient's hospice care team can provide additional supportive care to improve quality of life and manage symptoms related to the patient's terminal illness.
The individual's original Medicare coverage will continue to cover the non-curative healthcare costs that are not directly associated with their terminal illness.
Hospice & Medicare restrictions.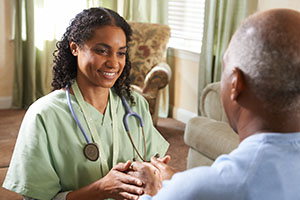 The Medicare hospice benefit does cover most costs related to a patient's terminal diagnosis, but there are some treatments and costs not covered by this benefit program. These include:
Curative Treatment – The Medicare hospice benefit does not cover any costs associated with treatment or medication designed to cure a terminal illness. Indeed, patients are not eligible for hospice while receiving curative care.
Care Not Provided or Arranged by the Selected Hospice Organization – All care the patient receives for the their terminal illness must be provided for or arranged by the hospice organization the patient has selected. That said, the primary care physician can be named as the attending physician and continue to collaborate with the hospice care team.
Room and Board – If the patient resides in a nursing home or other long-term-care facility, the room and board charges will not be covered by the Medicare hospice benefit.
Skilled Nursing Care – The Medicare hospice benefit will not cover any day where a patient received skilled nursing care including wound care, physical therapy, and occupational therapy.
Inpatient Respite Care – Medicare does cover the majority of the cost of inpatient respite care, but patients may be responsible to pay 5% of the Medicare-approved amount. The hospice social worker can answer any payment questions you may have when considering short-term inpatient respite care.
Applying for hospice services 
In order to apply for hospice services, the patient must meet certain medical eligibility requirements and have an order from a physicians. Hospice services are only available to patients who have been determined to have less than six months to live should their disease run its typical course.
Medicare & hospice guidelines FAQ. 
Does Medicare cover hospice in a Nursing Home or other Long-Term Care Facility?
Hospice services can be provided to eligible patients in their home, a hospital, or a long-term care facility.
Can a patient receive skilled nursing care and hospice care at the same time?
Medicare regulations prohibit patients from receive concurrent enrollment in hospice and skilled nursing care for the same diagnosis. In rare cases, a patient may receive skilled nursing facility care for a diagnosis unrelated to their terminal illness while receiving hospice services.
Learn more about Medicare hospice eligibility criteria.
If you know an individual who may be eligible or soon eligible for hospice care, please call us at 1-888-564-3405. Crossroad Hospice & Palliative Care staff are available to answer questions 24 hours a day, 7 days week, 365 days a year.
Get the care you need now.
Crossroads Hospice and Palliative Care will come to you or your loved one's home, nursing home, hospital room, or anywhere else.