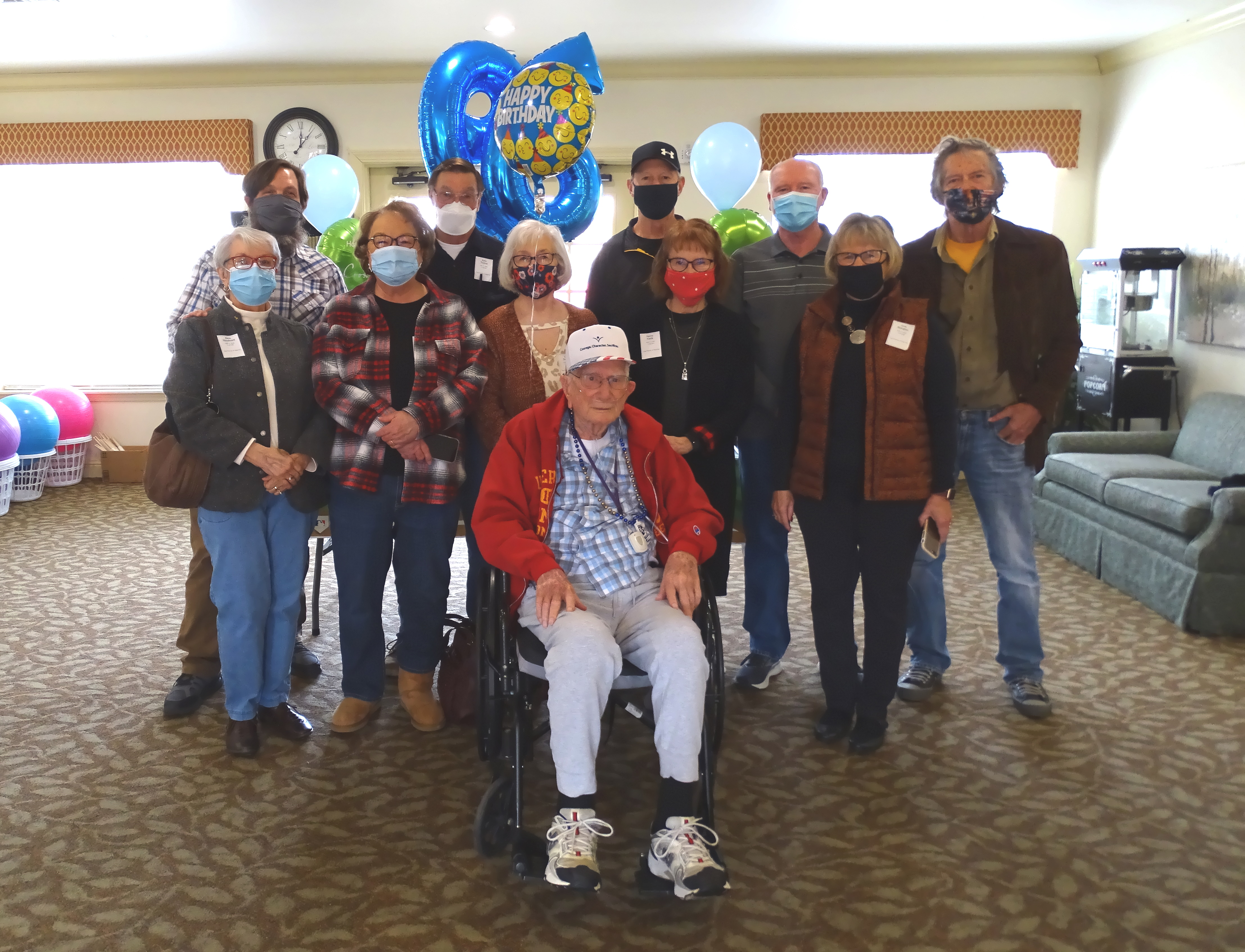 Local sports fan celebrates birthday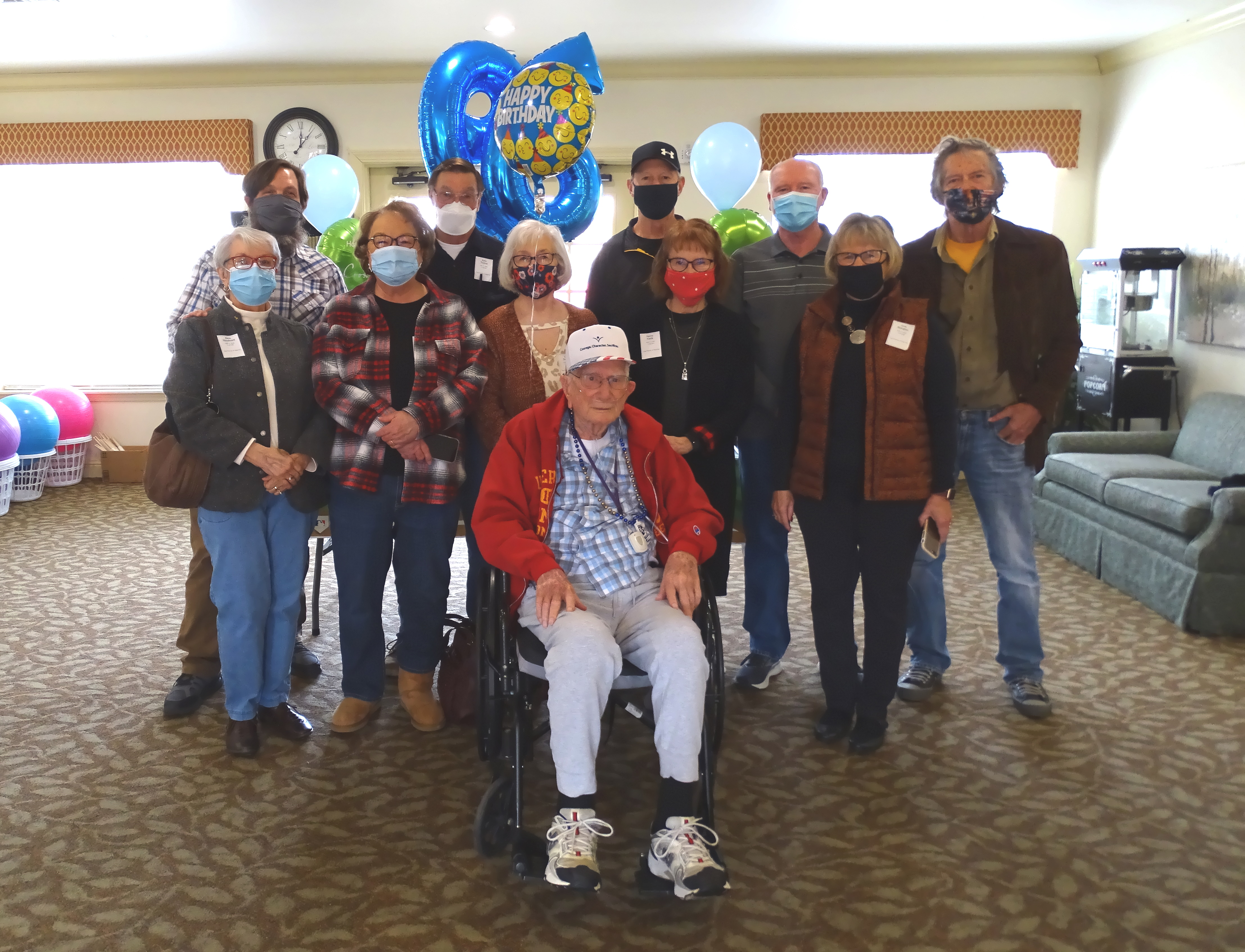 Local sports fan celebrates birthday
Tuesday, February 22, 2022
KEARNEY — On Friday, Feb. 11, one of the community rooms at Oak Pointe Assisted Living Facility, Kearney, became a party room to celebrate Gene Bremer's birthday, who received a "gift of a day," made possible through Crossroad Hospice & Palliative Care.
Bremer's special day of choice ended up being a birthday with friends and family, baseball and barbecue.
"I tried out for the Detroit Tigers in 1946," he said.
Bremer, who turned 96, had some help with from his son Steve to tell his story.
Born near Sedalia, Gene was the third of four children. During high school, he played basketball, baseball and ran track. The third baseman played semi-pro baseball in Englewood, Colorado.
"Dad was a good hitter, always batted third in the lineup," Steve said.
Gene served five months at the end of World War II.
The family moved to Kearney in 1973 and Gene used up as the deputy director of the Midwest region for the Census Bureau. Gene and his wife Lodell were two months shy of reaching 70 years of marriage when she passed. The family was blessed with three sons, Karl, Jon and Steve.
"He worked for the bureau for his whole work life," Steve said.
During the lunch, great-nephew Phil Woodward spoke about technology and the Census Bureau when it started using the first non-military computer shortly after completing the 1950 enumeration.
"UNIVAC I (for Universal Automatic Computer), the first of a series, was delivered in 1951, and helped tabulate some of the statistics for the 1954 economic censuses. It weighed 16,000 pounds and covered an entire floor," he said.
While Gene's hearing and eyesight aren't the best anymore, Steve makes sure to sit with his dad and describe the Chiefs games.
"Of course, I think he's more proud, having attended the 1942 and '43 Cardinals' World Series games," Steve said. "When I visit Dad, there's always music playing such as Big Band tunes and the Mills Brothers."
After all, Gene played six instruments during his life — clarinet, saxophone, violin, viola, tuba and the piccolo.
"I played the small and the large band instruments," he said, chuckling as he enjoyed his barbecue lunch. "I'm a little surprised to be 96. I don't think about getting older. It's been a good life."