Volunteer Spotlight: Warrensburg's Dynamic Duo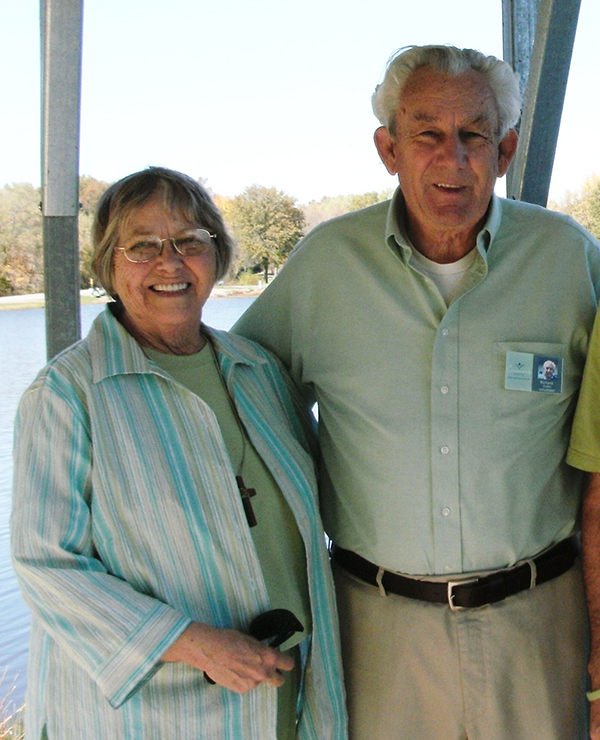 For this week's volunteer spotlight, we head southeast of Kansas City to the comfortable confines of Warrensburg, MO.  It is here that you will find the husband and wife volunteer team of Richard and Peggy Dudley.
Richard and Peggy have been married for 19 years.  Richard is retired after 21 years in the Army and 18 years working as a contractor, training Army personnel.  Peggy retired as the financial manager of a produce company in southern California.  They moved back to Warrensburg and bought the family farm.  They have six kids, nine grandchildren and two adopted miniature schnauzers.
Richard and Peggy are very active in their church.  They work tirelessly to make the entire community a more welcoming and loving place.  In the past, they welcomed a high school exchange student from Germany into their home, who continues to brighten their lives.
The dynamic husband and wife duo do MORE on a regular basis.  Rich sets the standard as our steady veteran-to-veteran volunteer in the Warrensburg area, and Peggy spreads her love and compassion to patients throughout several facilities.  They are always willing to assist in Gift of a Day events and travel up to an hour to visit with patients in the small communities around Warrensburg.
Richard stated that, getting involved with Crossroads Hospice was a way toshare their blessings.  In reality, Crossroad's patients and staff are the blessed ones for having such a caring and compassionate couple on our team.