A Veteran's Special Project for His Family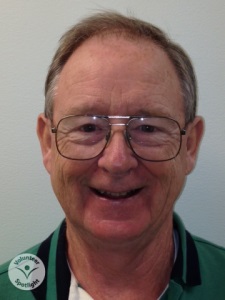 You could say that military service is in Dennis Worthen's blood.  Not only did his father serve this country for three decades, his uncles were also in the military for more than 25 years each.  Dennis has a huge respect for the  members of the armed services and knew he wanted to give back to that community. Because of Crossroads' large Veteran community, Dennis was able to act on this passion through his volunteer work with us. When he joined our Cincinnati location last June, he immediately jumped in to assist in any way possible.
Recently, Dennis had an opportunity to let his passion for military affairs really shine.
One of our Veteran patients had a special project in mind for his family. He wanted to create a journal documenting his entire life. The journal needed to  include extensive information about his military history as well as a family tree.  We knew Dennis was the perfect person to help.
Working side by side, Dennis helped the patient chronicle his family's extensive military history and create a detailed genealogical account, so that future generations could see how their family grew and served. He made it his mission to see that project was completed, stopping by the patient's home almost every day and sometimes spending two or three hours at a time on the journal project. Through his dedicated visiting schedule, Dennis developed a strong relationship with the patient and was by his side regularly during the last two weeks of his life.
"I was proud to have worked with the patient and to fulfill some of his last requests," says Dennis. "His wife had also been under Crossroads Hospice care when she passed during Labor Day weekend 2012."
Dennis Worthen is an amazing asset to our Crossroads team. We are thankful for the compassion he brings to all our patients and the special enthusiasm he brings to serving our military families.