Are You at Risk for a Fall?: Tests and Tips for Keeping You Safe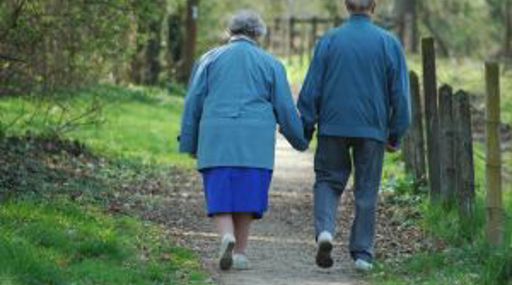 True or false: Falls are the leading cause of injury-related visits to emergency departments.
True or false: Falls are the leading cause of accidental deaths in persons over the age of 65.
It's sad to say, but both these statements are true. Are you surprised?
Falls are nondiscriminatory—occurring with staggering frequency regardless of gender, race, or ethnic group. Age 65 signals more than the start of Medicare or retirement benefits; it is also the onset of the fall risk years.
Falls are indicators of health issues and declining function—and they're scary. Here's some more worrisome stats on falls:
One-third of community-dwelling elderly persons will fall each year.
More than 90 percent of hip fractures occur as a result of falls.
Most of these fractures occur in persons over 70, the age when the rate for falls increases dramatically.
Even scarier: Those statistics are for people living in their own homes. The fall rate increases to 60 percent for those residing in nursing homes with the mortality rate increasing significantly with age.
Are you or a family member at risk for a fall?
Take this basic fall risk assessment. Score 1 point for each "yes" response:
Age: Are you 65 or older?
Diagnosis: Do you have three or more health conditions (such as high blood pressure, gastric reflux, asthma)?
Do you have a history of falls within the last three months?
Are you incontinent or unable to make it to the bathroom when necessary?
Do you have any visual impairments? This includes macular degeneration, diabetic retinopathies, visual field loss, age-related changes, decline in visual acuity, accommodation, glare tolerance, depth perception, age-related changes, glare tolerance, depth perception, night vision, or not wearing prescribed glasses or having the correct prescription.
Do you have impaired mobility? Do you need assistance with self-care activities, problems walking, issues with gait or transferring, impaired sensation or coordination, arthritis, or other foot problems? Do you have a fear of falling or trouble using assistive devices such as canes and walkers?
Are there environmental hazards, such as poor illumination, equipment tubing, inappropriate footwear, pets, hard-to-reach items, or uneven or cluttered floor surfaces?
Do you take multiple prescriptions? Some medications—sedatives, anti-depressants, tranquilizers, narcotics, antihypertensives, cardiac meds, corticosteroids, anti-anxiety, and hypoglycemic drugs—are more highly associated with fall risk.
Does pain affect your level of function? Pain can impact an individual's desire or ability to move as well as a factor in depression or compliance with safety recommendations.
Do you suffer from any cognitive Impairment, such as confusion, poor judgment, decreased comprehension, impulsivity, dementia, Alzheimer's Disease or stroke?
Add up your score. A score of 4 or more is considered at risk for falling. Surprised?
How can you prevent falling?
Screening helps identify those likely to fall. It is far easier to prevent injuries than to fix them. Although most safety measures do require an extra step or two, many accidents are easily preventable. Here are some tips for minimizing the risk of a fall:
Clothing should fit properly. Avoid items that are too loose or too long. Good footwear is essential. Shoes should fit, provide good support, and have non-skid soles. Avoid loose, floppy shoes (flip flops, open heels, clogs or mules). For women, it is best to choose a shorter, thicker or wedge heel instead of thinner high heels. You should be able to stand still without wobble.
Clear clutter or obstacles and provide adequate lighting. Add night lights, sensor or motion lights so that you can see where you are going.
Slow down. Play it safe and only use appropriate equipment and tools for the task. Read and follow manufacturer's safety instructions. Delegate tasks that are no longer safe or ask for assistance.
Make several trips instead of trying to carrying too much. Place tables or chairs near entrances so that you have a place to set items down to safely open doors or carry in groceries.
Assess your pet's equipment and behavior. Select an appropriate leash for you and your pet's needs. Train your pet to follow commands. If you are experiencing changes that prevent Fido from having his daily walk or run of the house, consider changes—such as having someone else walk your dog or kenneling your dog at night—that may keep both you and your dog safe and in your home.
Use rails along hallways and stairways for additional support. That's why they are there.
Minimize slick floor finishes. Use non-skid strips on steps and other areas as needed. Consider surface treatments or coverings for areas that are slippery when wet.
Keep up with maintenance and repairs, such as doors that don't stay open.
Keep equipment such as canes, walkers, and wheelchairs in good repair.
Learn to use equipment properly. Have your healthcare provider assess for correct use.
Judy Waechter, RN, CRRN
Community Educator
Crossroads Hospice