Capturing Lasting Memories
Life is a series of moments. Bob Fox makes those moments last forever. Through his work as a volunteer photographer for Crossroads Hospice, Bob ensures that memories aren't fleeting. He says, "I am able to capture the images of patients with their friends and families joining together in a moment of time forever captured on film. In capturing these images, it brings me great joy to see the dedicated work of the interdisciplinary team that is offered to the families by Crossroads Hospice. I have learned it takes a whole team of hospice caregivers to help a family complete the dynamics and manage the process of death and dying."


While every photo of a dying loved one is treasured, his photos from special events have a powerful impact. "Bob is dependable and passionate about our patients. He is quick to recognize what makes them unique. He captures the fleeting, yet achingly beautiful moments that happen for families at end of life during our patients' Gifts of a Day or Veteran's Recognitions," says Crossroads Hospice Social Worker Jessica Burche.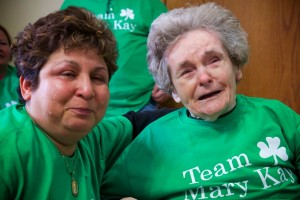 Social Worker Greg Hurd agrees: "Bob's incredible talent and help are only eclipsed by his heart for service, setting everyone with whom he works or interacts with at ease and finding just the right moments to capture the very essence of any event and truly portraying the depth of our patients' most precious moments." For Bob, the moments he spends with patients are deeply moving. At a recent Veteran's Recognition, he noted that the patient had no family, but he says, "The room was still full of smiling faces of people who cared for him. Crossroads has become his family!"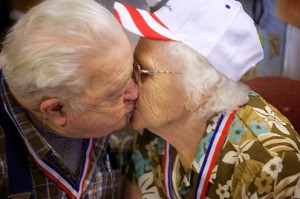 He shares, "I spent 32 years in the corporate world. There is not always an abundance of love and compassion in that world. My volunteer work with Crossroads Hospice has helped me grow emotionally and spiritually, and for that, I am forever changed. I am grateful and walk away from each event, more humbled." The Crossroads Hospice Happiness Project pairs the interests and talents of our volunteers with projects that benefit our patients. Call 888-603-MORE to speak with a Volunteer Manager about how you can bring joy to a hospice patient and their family.
If you found this information helpful, please share it with your network and community.
Copyright © 2015 Crossroads Hospice. All rights reserved.