Terminal Cancer: Making the Transition to Hospice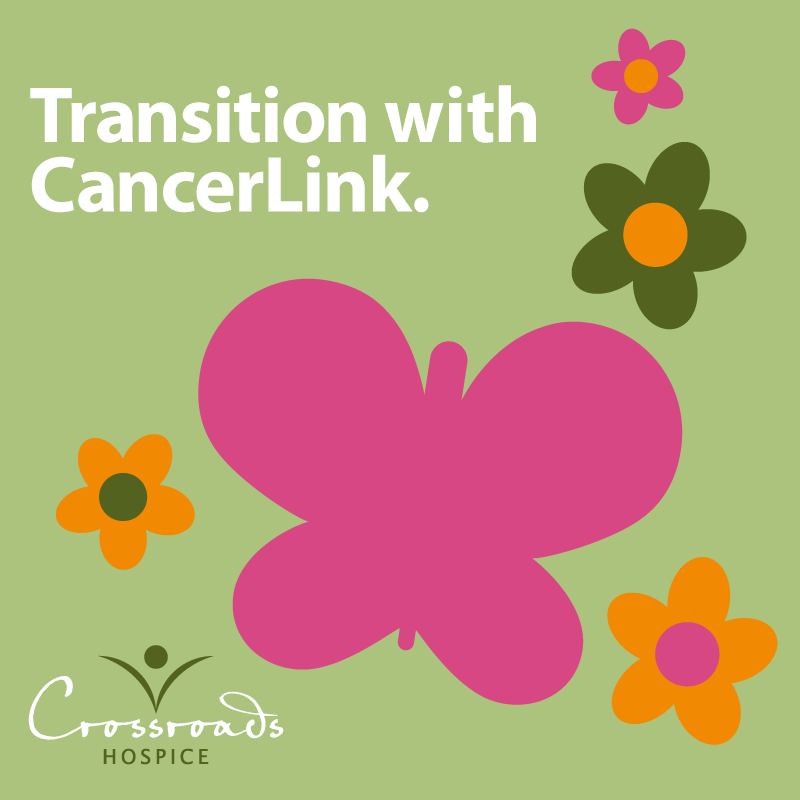 Delivering a diagnosis of terminal cancer is one of the hardest parts of a doctor's job.
For many patients, they tried to control the disease through chemotherapy and radiation. Every ounce of their being was focused on a cure. Then they get the news that the treatment isn't working.
But no one wants to lie in bed in pain. These patients still have things they want to do. They want to dance at their daughter's wedding, put together a journal, spend time with their grandchildren.
It's time for a transition in care.
The Crossroads Hospice CancerLink program is designed to meet the needs of patients who have been diagnosed with terminal cancer. Care is planned to meet each patient's unique circumstances based on their diagnosis and goals. Crossroads staff is trained to help patients and families with all aspects of end-of-life care, including managing the challenges of a terminal cancer diagnosis – both physically and emotionally.
Research has shown that, on average, patients live 29 days longer with the support of hospice and was significantly longer for patients diagnosed with certain types of terminal cancer. Additionally, Dr. Ziad Obermeyer, MD, MPhil, Associate Physician in BWH's Department of Emergency Medicine and the Assistant Professor of Emergency Medicine and Health Care Policy at Harvard Medical School, released a study in 2014 which found that terminally ill cancer patients receiving hospice care had fewer hospitalizations, fewer intensive care admissions and fewer invasive procedures.
Crossroads' CancerLink program provides patients with a transition to the best possible quality of life with management of symptoms in the home or setting of the patient's choice. The hospice care team actively collaborates with the patient's physicians, including the oncologist, and helps the patient and family understand the current diagnosis, treatment and prognosis.
The butterfly is a symbol for transition. Talk to your Crossroads team this April about planting our butterfly-shaped wildflower-seeded paper in recognition of Cancer Awareness Month and transformation of seasons.
Terminal cancer is a difficult thing to here, but there is life beyond treatment. With CancerLink, patients can take control of their care and enjoy quality time home with the one's they love.
If you would like more information about the CancerLink program, please call Crossroads Hospice at 888-564-3405.
If you found this information helpful, please share it with your network and community.
Copyright © 2015 Crossroads Hospice. All rights reserved.