D-Day: A Time of Remembrance and Thanks to Our Veterans
Posted on
Saturday June 6, 2015
in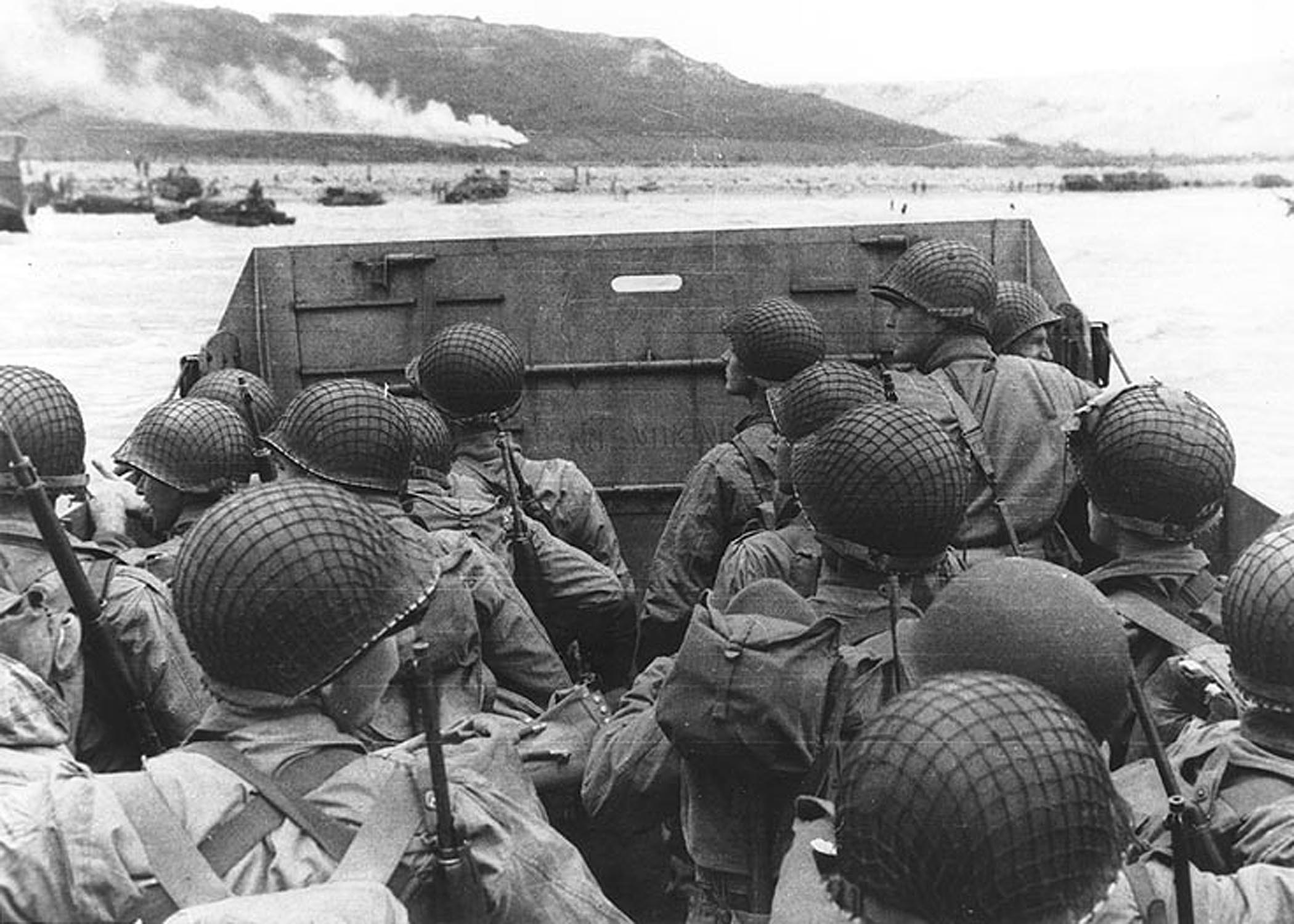 On June 6, Crossroads Hospice commemorates one of the most decisive moments in human history: D-Day, when Allied troops stormed the beaches of Normandy and initiated the final chapter of Nazi tyranny.
The stories of courage and commitment that these troops showed that day, and in the months after, are legend: Omaha Beach, Patton's tanks, Bastogne, Remagen. In less than a year, civilians would crowd Time Square in New York and Trafalgar Square in London to celebrate VE day, signifying the end of the Second World War in Europe and the unconditional surrender of Nazi Germany.
It is altogether fitting that we take a moment at this time to say a prayer of thanks for the service, the courage and the fortitude that these brave Veterans provided during one of the most calamitous periods of human history.
It can be easy to overlook what was at stake when the young men and women who comprised what has been called "The Greatest Generation" were called to duty. Our Veterans not only halted the Nazi war machine, they also brought a long-needed interim of peace to Western Europe, and helped rebuild a war-torn continent. The fact is, today's community of free and democratic nations would not have been possible without their extraordinary efforts.
All told, more than 16 million Americans served their country during World War II. Today, fewer than one million are still alive.
Approximately every three minutes another memory of World War II vanishes. Today, most of the men and women who fought and won the Second World War are in their 90s. And their numbers are declining rapidly – at the rate of approximately 492 a day, according to recent US Veterans Administration figures.
There is no question that these brave men and women did their duty. Now it is our turn.
At Crossroads Hospice we have embraced this commitment to care for these honored Veterans by recognizing and addressing their physical, mental, and spiritual needs. To better care for these patients, our staff and volunteers are educated and trained in caring for Veterans at the end of life and to deal with the effects of PTSD.
Our Veteran Recognition Program acknowledges our Veterans patients by providing a certificate and honorary presentation. Crossroads Hospice volunteers help Veterans to create Life Journals of their experiences to share with their families. Often, these volunteers are Veterans themselves, making the interaction with hospice patients even more meaningful.
People often use the phrase "We speak the same language" to indicate the special bond and ability to communicate that they share. So it is among our nation's Veterans. No matter which generation, they all share the same pride of commitment to duty, honor and country. It is that special bond that we try to call upon in order to help us reach out to those Veterans who have been entrusted into our care.
It has been 70 years since the end of World War II. Long enough for memories to grow dim, for history to become hazy. Crystal clear, however, is the debt of gratitude that we all owe them.
What our Veterans stood for, what they accomplished, and what they meant for future generations should never be forgotten.
If you found this information helpful, please share it with your network and community.
Copyright © 2015 Crossroads Hospice. All rights reserved.