Looking Back at AIDS on HIV Testing Day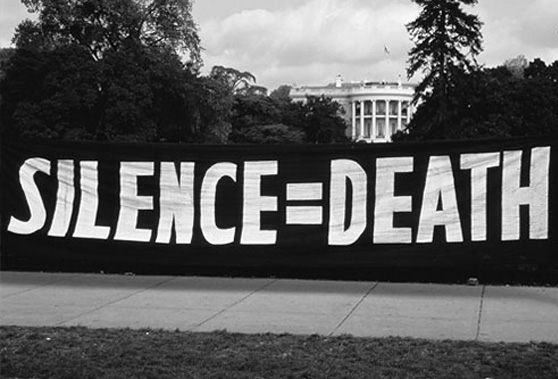 I first heard of AIDS in the mid-1980s as a middle schooler at a "very special school assembly." Looking back on National HIV Testing Day, it's amazing to see how far we've come, but there is still work to be done.
In the mid-1980s, the virus was just starting to break into the mainstream public's awareness. Stories like hemophiliac Ryan White's battle to stay in school made the evening news, and C Everett Koop issued a Surgeon General's Report on AIDS, which encouraged schools to have open, educational discussions about HIV and AIDS.
As a sheltered suburban teen, AIDS didn't impact my life until a family friend was diagnosed. Although he had contracted it via a blood transfusion, the diagnosis was kept quiet. There was a stigma to having the virus; a stigma that could lead to cruel and judgemental words being said to our friend. Most people were told he had cancer, with only his inner circle knowing the truth. With few quality treatments available, he declined quickly and passed away six months after his diagnosis.
Arriving in college in the early 90s, education was spreading. Basketball star Magic Johnson announced he was HIV-positive and retired from the sport. Rock icon Freddie Mercury of the band Queen passed away from bronchopneumonia related to AIDS. The movie Philadelphia starring Tom Hanks opened in theatres, which followed the story of a man who was fired for having AIDS and his fight for legal rights for those with the virus. Greg Louganis published his autobiography Breaking the Surface and announced that he had been HIV-positive since 1988.
With the memory of my family's friend in mind and a signed copy of Breaking the Surface on my bookshelf, I began volunteering at a Philadelphia AIDS hospice. I was educated enough to recognize that I was more a threat to the health of these immune-system-compromised patients than they were to me, but it was still an intimidating environment.
The hospice was overcrowded and always seemed dimly lit. The beds were filled with predominantly middle-aged men who looked much older and faded away with each passing week as I stopped by to play cards or checkers.
As the years have progressed, the medical community has scrambled to find treatments for HIV that would keep AIDS at bay. Magic Johnson and Greg Louganis -- who were told they had months to live in the late 80s and early 90s -- are still with us 30 years later, because of improving treatments, living full lives. My time as a hospice volunteer eventually led me to a pursue a career with Crossroads Hospice.
Today, the face of HIV and AIDS has changed. It's moving away from the early days of the disease where it primarily affected homosexual white men to now primarily affecting both men and women in poor communities who lack access to education and healthcare. According to the CDC, "while blacks represent approximately 12 percent of the U.S. population, they account for more new HIV infections (44 percent), people living with HIV (43 percent), and deaths of persons with diagnosed HIV (48 percent) than any other racial/ethnic group in the nation."
 One thing that hasn't changed is that knowing your status ensures prompt treatment and prevents the spread of HIV to others. June 27 has been named National HIV Testing Day. Across the country, you can Get Tested at free, fast and confidential testing sites.
While the long-term prognosis for those who are HIV-positive has improved since it was first discovered in the 1980s, we still have a long way to go to eradicate this virus. Know your status and do your part to get us there. 
When is hospice right for a patient with AIDS/HIV? See the AIDS hospice eligibility requirements.


Mary Krause
Crossroads Hospice

If you found this information helpful, please share it with your network and community.
Copyright © 2015 Crossroads Hospice. All rights reserved.