8 Halloween Costumes for Seniors
All the feelings of fall are in the air, and that's a sure sign that Halloween is right around the corner. The holiday isn't just for kids, though--your older loved ones can unleash their creativity and dress up to participate in the festivities as well. Here are eight ideas for fun, senior-friendly Halloween costumes.
Your favorite Star Trek character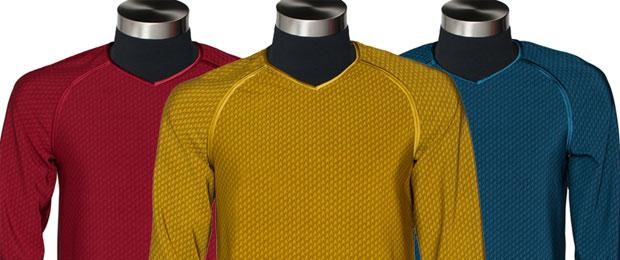 Image: StarTrek.com
All you need for this one is a yellow, blue, or red (yikes--be careful!) sweater or long-sleeved shirt. Make a starfleet badge with some spare fabric and a Sharpie, or order one online. Attach. Boom. It's that easy. "Damn it, Jim! I'm a doctor, not a costume designer!"  Tip: This works well for a group costume. With a shirt of each color, three seniors can become Kirk, Spock (or Bones, if the ears present a challenge), and Scotty.
Pirate
There are a million different directions you can go with a pirate costume. Of course, there are some staples--an eye patch or skull and crossbones hat, perhaps--but you can let creativity steer the ship on this one. Whether your loved one is up and active or more comfortable in bed, they can nail down that "a pirate's life for me" aesthetic with only one or two items.
Drummer
Here's a wheelchair friendly costume: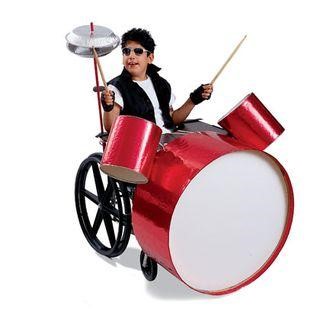 Image: anytimecostumes.com
Okay, you don't have to build anything this extreme for your loved one to dress up like a drummer, but the basic idea holds up. Wearing a band t-shirt or whipping up a similar hairstyle to the drummer of your loved one's favorite band can be a great way to dress up without too much stress. Don't forget the drumsticks!
On that note…
Rockstar
This is the cane friendly version of the costume above.
If your loved one has a cane, turn that thing into a microphone! Just like the drummer idea, a band t-shirt, notable hairdo, pair of sunglasses, or anything of the like can be a great way to get things rockin'. A prop microphone is easy enough to find online or at a party store, and a little bit of tape can attach it to your loved one's cane.
Rosie the Riveter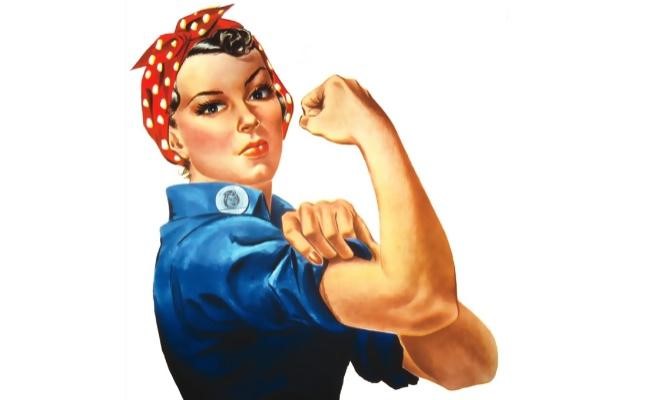 Image: carboncostume.com
A red bandana, scarf, or strip of fabric is all you need for this one. (A blue shirt is a plus!) Wrap up your loved one's hair with their red sash, roll up their sleeves, and show the world what ladies are made of, no matter what their age! Don't forget to have them strike Rosie's signature pose for a photo.
Astronaut
Houston, we have a costume. And it's way less complicated than figuring out how to fit this into the hole for this, using nothing but that. NASA patches aren't too hard to find, and they can be attached to any article of clothing. Also, aluminum foil can work magic when it comes to space-related costumes. Wrap anything and everything in it, and even throw in an American flag!
Olive Oyl and Popeye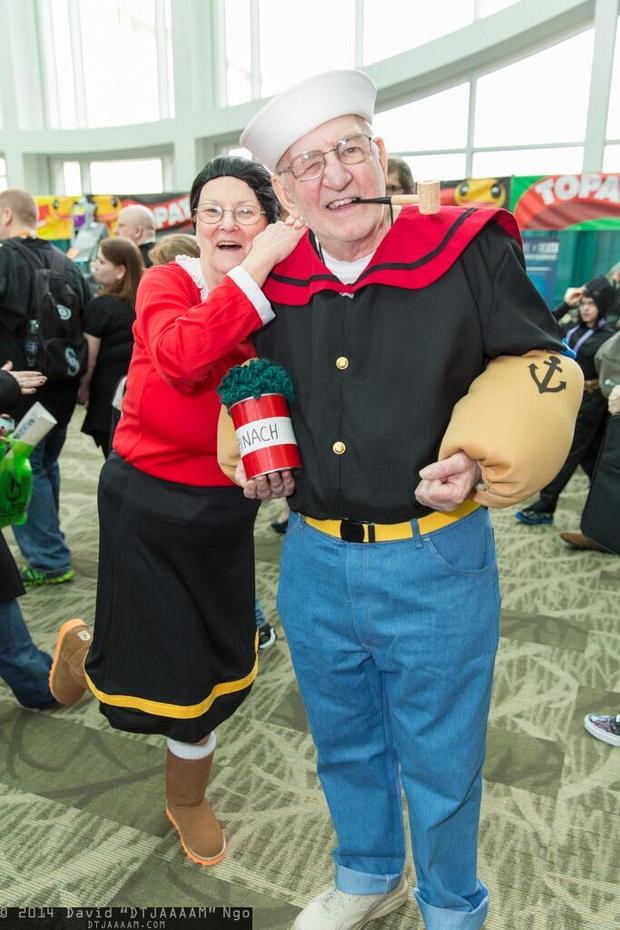 Here's a costume that's great to pull off with your sweetheart.  You can DIY with some old sailor gear, a couple of fake anchor tattoos, a wig, and an Olive Oyl-esque outfit—or you can simply purchase the one above online.
Classic Cat
Finally, you absolutely can't go wrong with a cat costume. Eyeliner works wonders for drawing on a quick cat nose and whiskers, and your loved one can complete the look with any shade of black, brown, grey, or white clothing. Bonus points for topping off the look (literally) with cat ears.

Whether you're passing out candy or watching a spooky movie, your loved one can definitely be a part of the Halloween fun. Don't forget to share more ideas and photos of your creative costume.


If you found this information helpful, please share it with your network and community.
Copyright © 2015 Crossroads Hospice. All rights reserved.