Fall Candle Jar: A Craft for Dementia Patients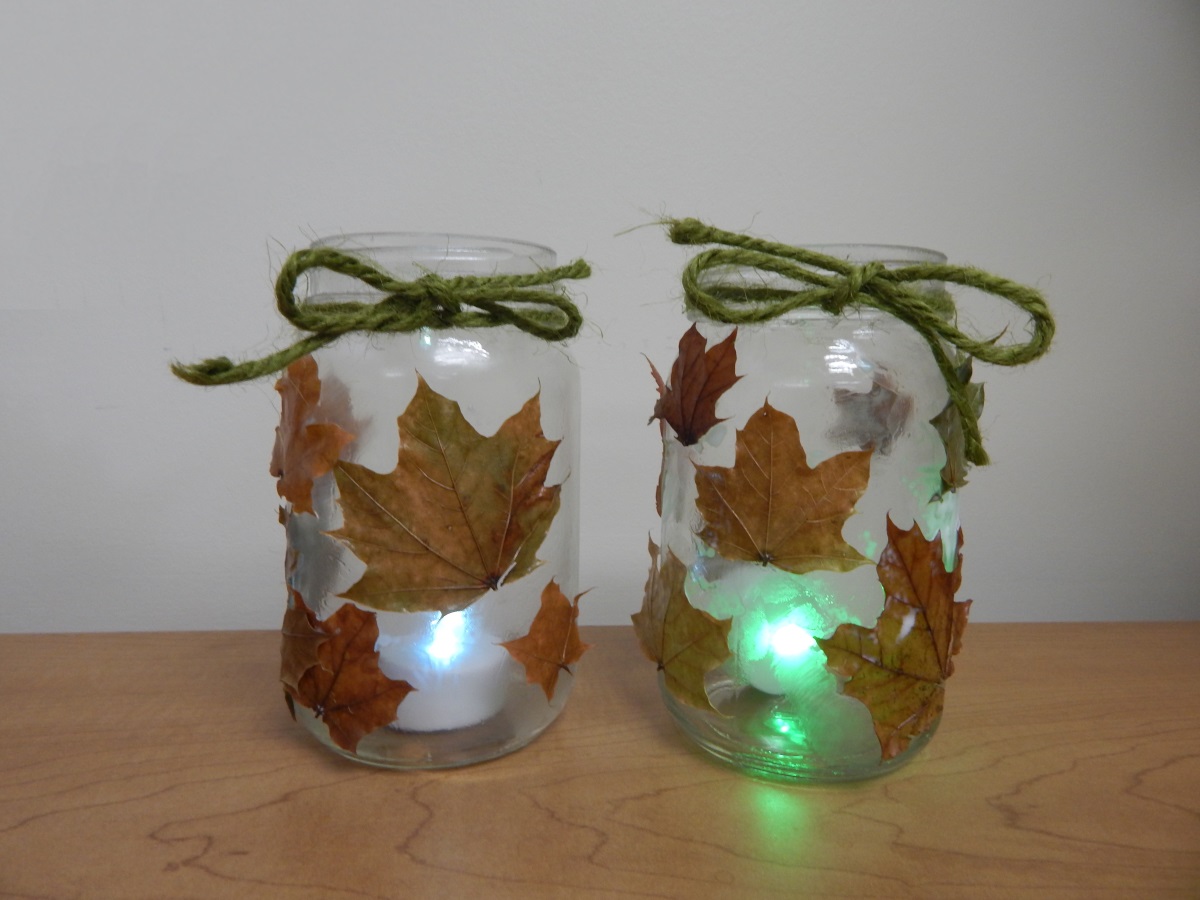 Summer lingers on, but the ever-shorter days say that fall is just around the corner.
Engage a loved one with dementia while decorating your home for the season with this easy-to-make Fall Candle Jar craft.
As you prepare for fall, it's also a good time to prepare for how the seasonal changes may increase sundowning for those with dementia.
Sundowning is a phenomenon where some patients with dementia experience increased confusion and anxiety later in the day. Shorter daylight hours in fall and winter can increase the chances of patients with dementia developing this condition.
Plan your day to include more activity outside, in the daylight, in the early part of the day and more restful, relaxing activities in the evening. In addition, some studies suggest keeping your home brightly lit in the late afternoon and evening can help reduce sundowning.
This Fall Candle Jar craft can easily be done outside to increase light exposure for those with dementia. The leaves used on the outside of the jar can be purchased at a craft store or you can use real leaves you find as you soak up the remaining summer sun.
While working on the Fall Candle Jar, engage your loved one in conversation and play music they enjoy. Remember to keep the focus of the craft on having fun and not the end result.
Once completed, the Fall Candle Jar can be used as a soothing nightlight in your loved one's bedroom.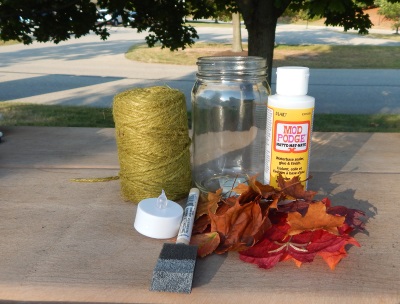 What You'll Need:
Glass jar
Leaves
Modge Podge
Foam brush
Battery-operated votive candles
Twine
Steps:
Begin by spreading modge podge on a section of the jar.
Attach a leaf and apply an additional coat of modge podge.
Apply as many leaves as you like.
Use the twine to tie a bow at the top of the jar to complete the fall/seasonal look.
Finish by adding a battery-operated votive candle inside the jar.
Caregiver tips:
If you're using real leaves, you can moisten them with a wet paper towel so they are less stiff before you apply them to the jar.
Recycled jars are perfect for this project once the labels are removed. Avoid mason jars that have raised lettering because it can make applying the leaves more difficult.
Get your loved one involved by starting the activity yourself and asking them to join in.
While doing the craft, engage your loved one in conversation.
Activities have the best chance of success in the morning between breakfast and lunch when your loved one is well rested, and, as explained, that's also the best time especially as seasons change and sundowning can be developed. If they don't want to participate or get frustrated, don't force it. Try again at another time.
If your loved one has dementia, ahospice care team can provide support for both the patient and family. This added assistance can be key in avoiding caregiver burnout.
See more dementia craft ideas or caregiver tips on ourPinterest board.
If you found this information helpful, please share it with your network and community.
Copyright © 2015 Crossroads Hospice. All rights reserved.