The Lynn and Lynn Show Was a Hit for Hospice Patient
Posted on
Tuesday September 22, 2015
in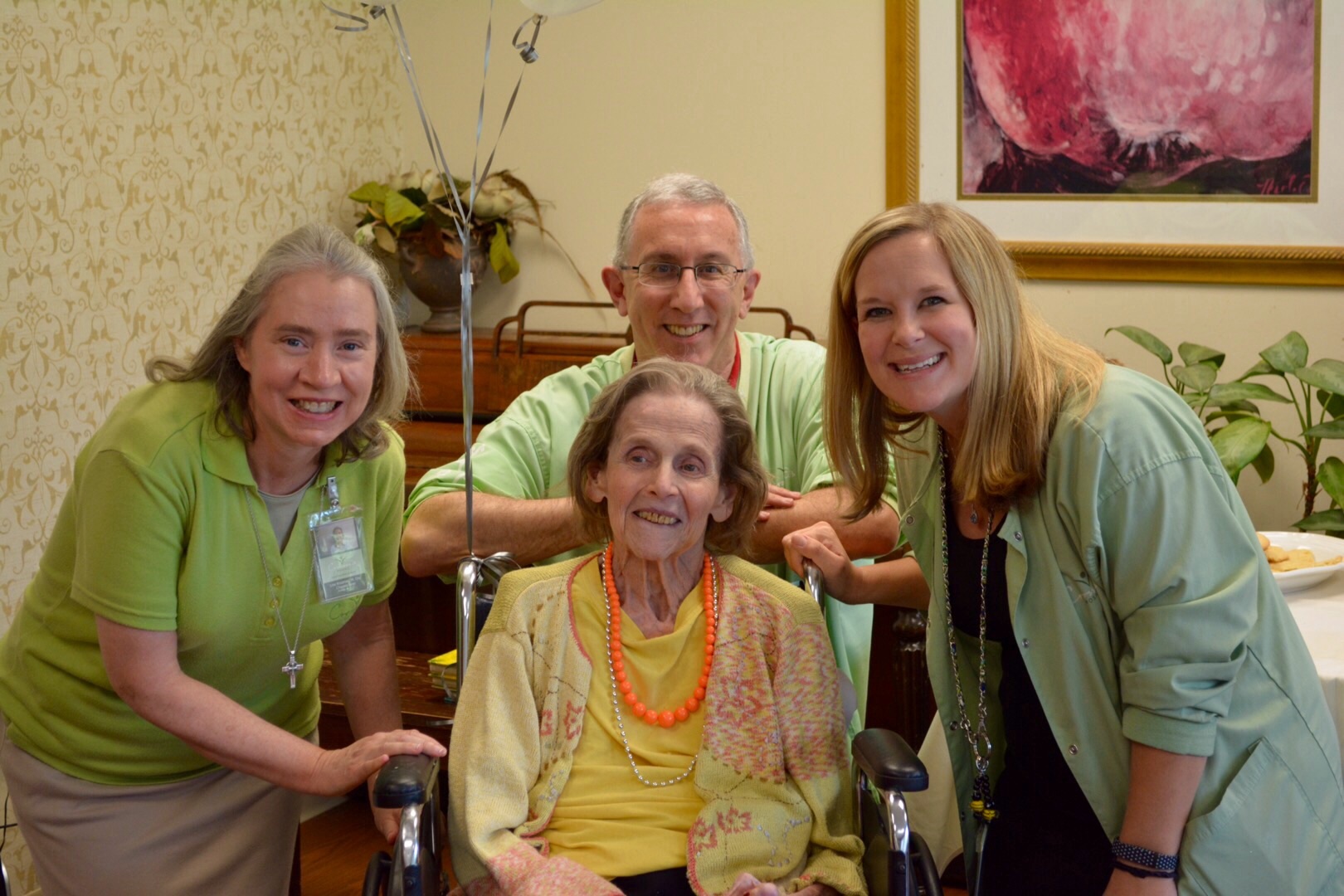 According to Richard Moore, the son of Crossroads Hospice patient Halcyon Lynn, his mother loves to sing and she loves to be the center of attention.
So it should not have been surprising when her Crossroads Hospice caregivers at the Allen Morgan Health and Rehabilitation Center asked Halcyon what entertainment she might like as a Gift of the Day and she declared, "I am the entertainment."
And so she was.
Lynn Coffman, a piano-playing social worker for Crossroads Hospice, worked out a song list with Halcyon and the two recently performed for residents and staff members of the facility.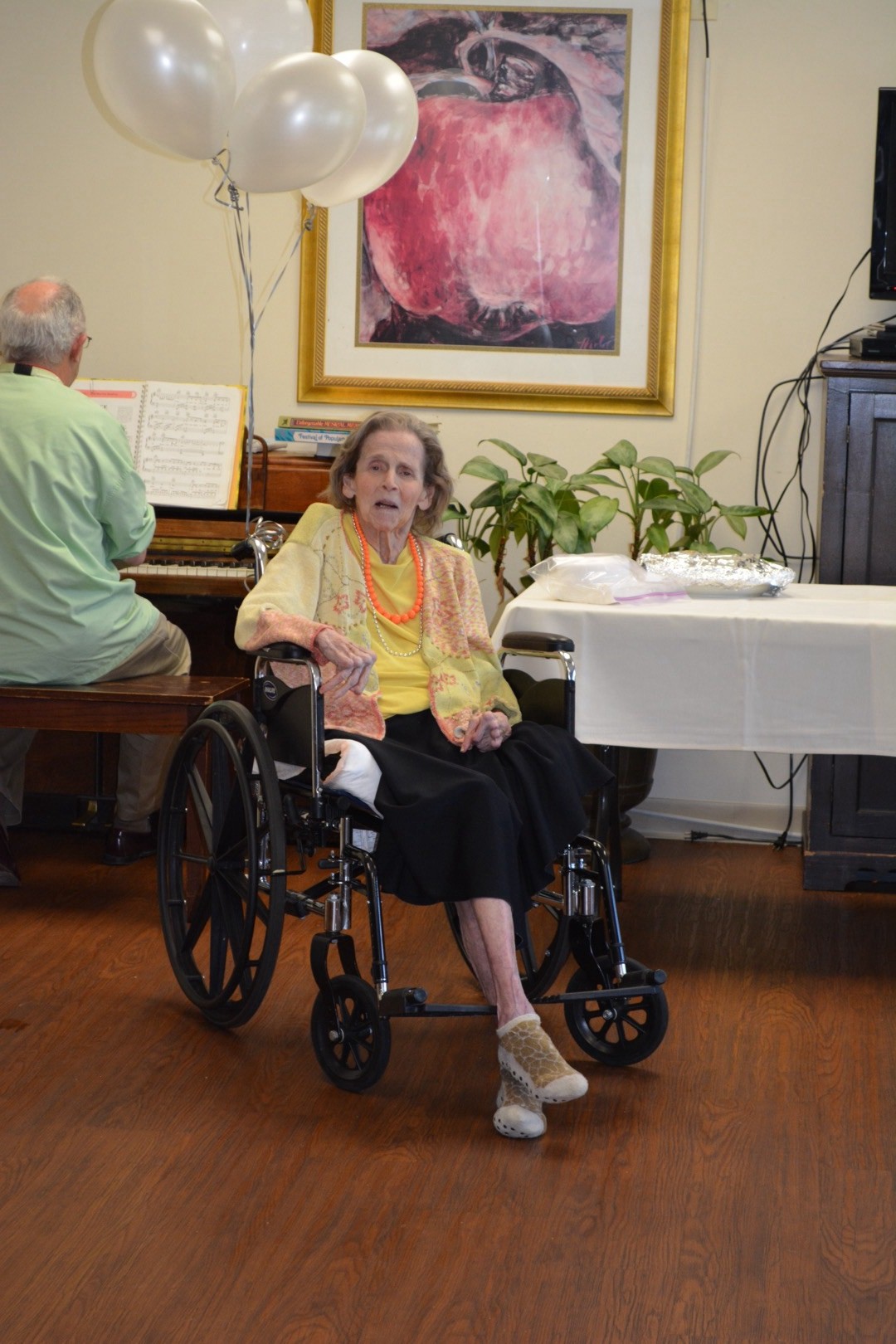 Microphone in hand and channeling her inner-nightclub singer, the 90-year-old Halcyon sang standards such as "Smoke Gets in Your Eyes," "Can't Help Lovin' Dat Man," "God Bless the Child," and "Red Sails in the Sunset" during the concert arranged by the Crossroads staff as part of the Gift of a Day program.
"She's great. She's got this raspy lounge singer voice and has no fear of an audience," Coffman said.
"It was really just a precious experience," said Patty Smith, a Crossroads Gift of a Day Coordinator.  The residents, she said, "loved hearing the music and were singing along with it too and it was really sweet. Music is such a good way to get these patients to open up."
Smith said that in her experience patients who rarely respond to other activities seem to respond to music.  "They may smile, move their lips to the words of the songs or tap their fingers or feet to the beat, or just bob their heads. But music moves them to their very inner being."
Halcyon also performed "Summertime" and "Ol' Man River," songs she used to sing to her son, Richard. "The Gift of a Day worked out to be a super day for her," said Richard.
Will there be an encore?
At the end of the performance, Halcyon stated, "I think we need to quit now but we can do this again next week."
The Gift of a Day program asks patients what their perfect day would be. Then staff and volunteers work to make it a reality. The process begins as soon as a Crossroads patient is admitted. It brings out the best in the community, with Crossroads staff, volunteers and area organizations coming together to create special experiences and memories. The requests have been as varied as the patients Crossroads serves.
It was inspired by Jim Stovall's novel, "The Ultimate Gift." Blind from age 29 due to a degenerative eye condition, Stovall went on to become an International Humanitarian of the Year, a national Olympic weightlifting champion, Emmy-award winner, world-renowned author and speaker.
Find out more about the Ultimate Gifts program or call us at 888-564-3405.
If you found this information helpful, please share it with your network and community.
Copyright © 2015 Crossroads Hospice. All rights reserved.