St. Teresa's Students Give Back
Students from St. Teresa's Academy joined us this week to volunteer with our patients. Once they completed the required training, they had many different opportunities to spend time with our patients.
The students assisted with painting nails, playing board games and cards, singing, an ice cream social, and even administrative help in the office.
"The energy that young people bring to older adults is truly amazing," says Volunteer Manager Veronica Evans. "Patients smiled and watched their every move with enjoyment."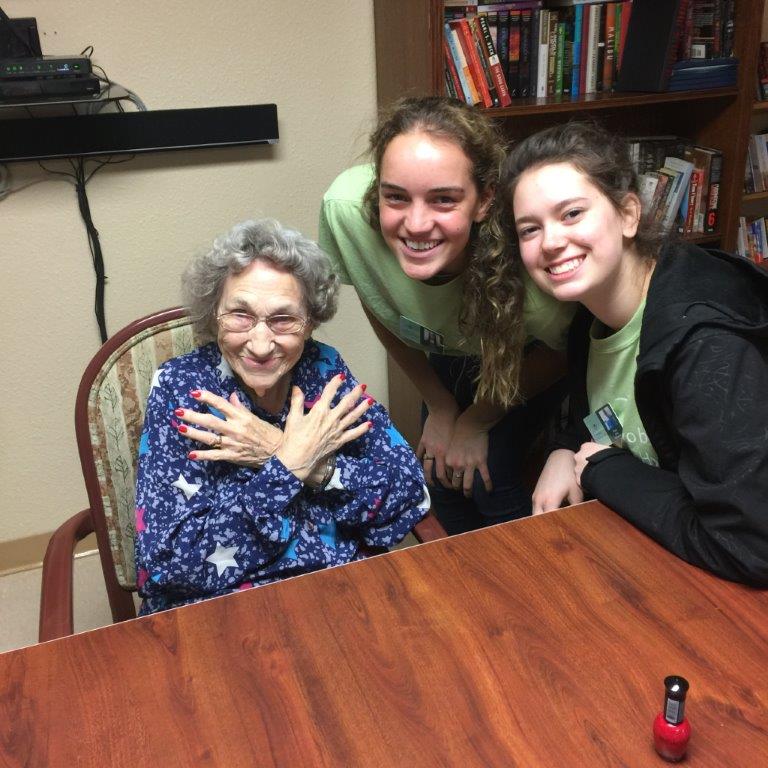 At the end of the week, our volunteers watched the The Ultimate Gift. The film is based on the best-selling book by Jim Stovall which is the inspiration for our Gift of a Day program. The students learned why we give patients a Gift of a Day and why a perfect day is different for everyone.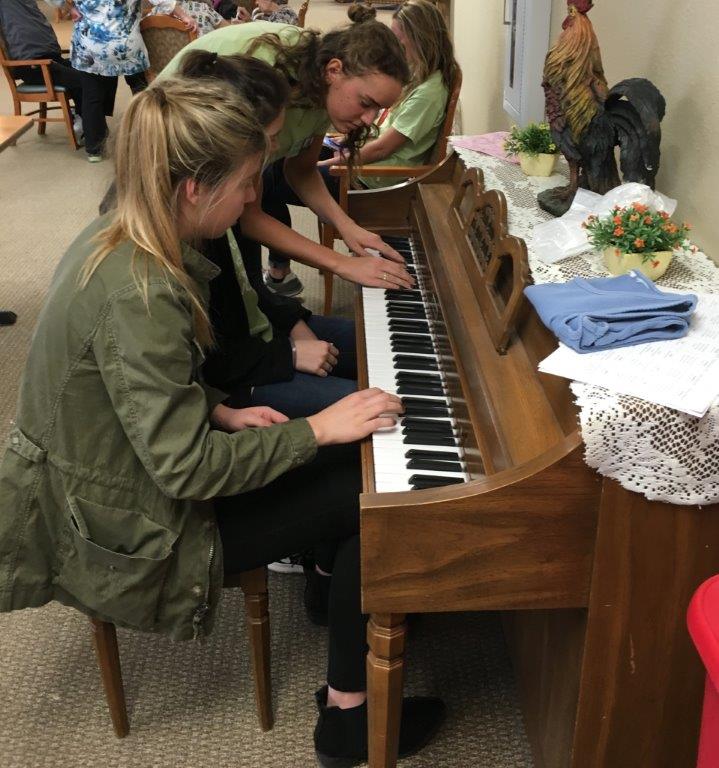 Then they had the opportunity to participate in a special day for a country music lover. A local musician played country music for our patient while our volunteers joined in with dancing.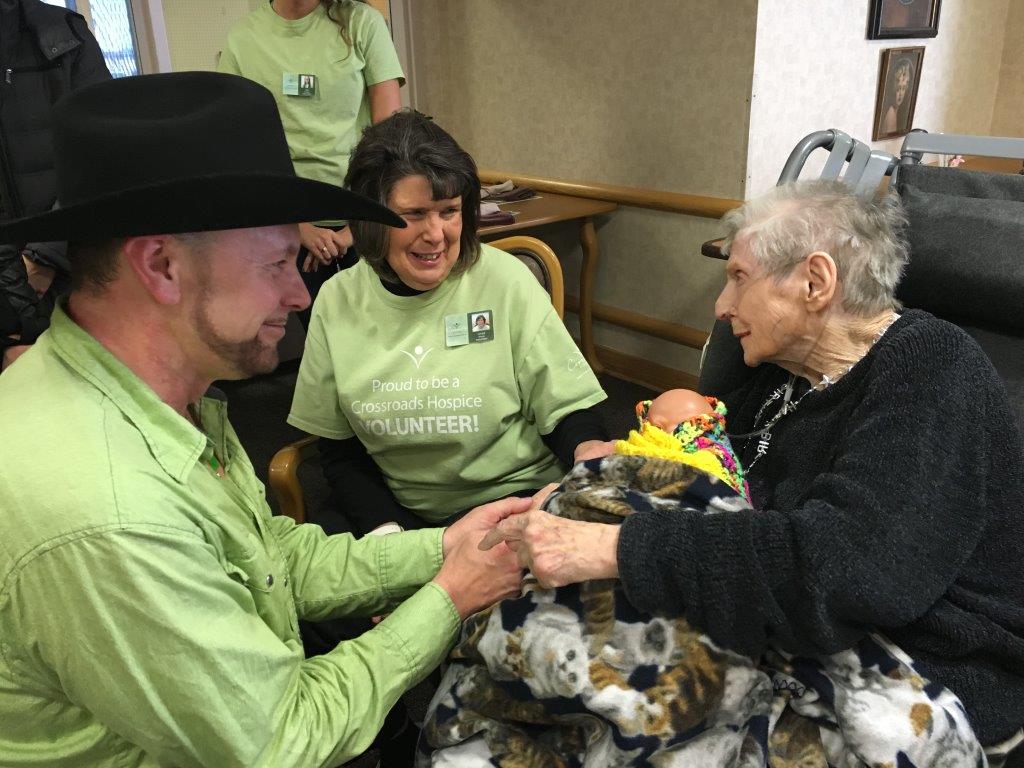 It was a wonderful week for the St. Teresa's Academy students and patients alike.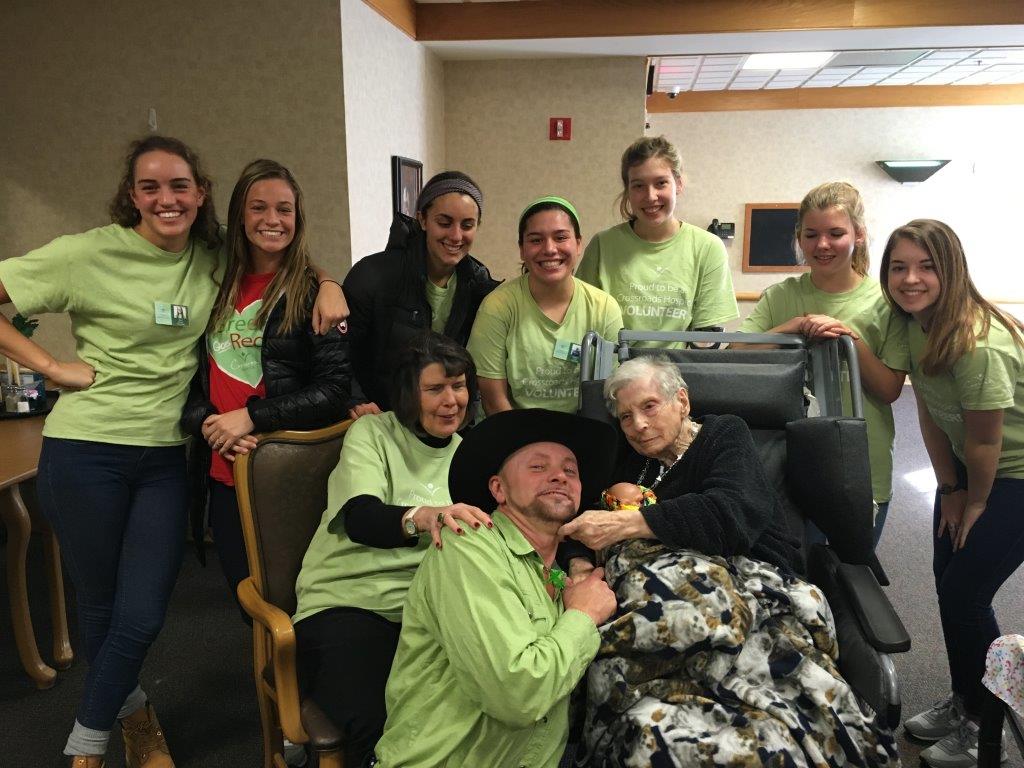 Crossroads Hospice accepts volunteers age 16 and older. If you would like to learn more about volunteering with us, please call 1-888-564-3405 or submit a volunteer application.
If you found this information helpful, please share it with your network and community. 
Copyright © 2016 Crossroads Hospice. All rights reserved.