Hospice Chaplains: Superheroes with Soul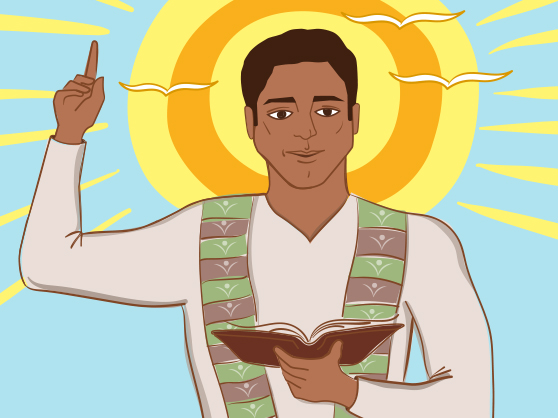 In hospice care, the focus is on caring for the whole patient. This is why we have a multi-disciplinary team visiting each patient. It's easy to understand the role of nurses and aides in hospice care, but emotional and spiritual support often prompts the question: What does a hospice chaplain do?
So What Does a Hospice Chaplain Do? 

If religion has been an important part of a patient's life, a hospice chaplain is often a continuation of that. The hospice chaplain provides companionship and answers questions. Often they simply read favorite Bible passages or play hymns that provide comfort.
However, the issue of what a hospice chaplain does can be even more essential to those who are troubled by past decisions or who haven't been particularly religious until that point.
For these individuals, the hospice chaplain provides the opportunity to address their spiritual struggles - whether that is from family issues, veterans worried about actions during military conflict, or questions about God's very existence.
Like everyone on the hospice team, hospice chaplains are there to make end-of-life care easier on patients and their families.
Creating Moments
"We create moments where people have been heard, validated and loved," says Crossroads Hospice & Palliative Care Chaplain Greg Volpitto. "We preserve dignity and remind patients that they are not an illness, but a person."
For that, hospice chaplains are true superheroes of the soul.
To learn more about what a hospice chaplains does, please call us at 1-888-564-3405.
If you found this information helpful, please share it with your network and community.
Copyright © 2016 Crossroads Hospice & Palliative Care. All rights reserved.