Crossroads Kids Camp Supports Grieving Children
Posted on
Wednesday October 19, 2016
in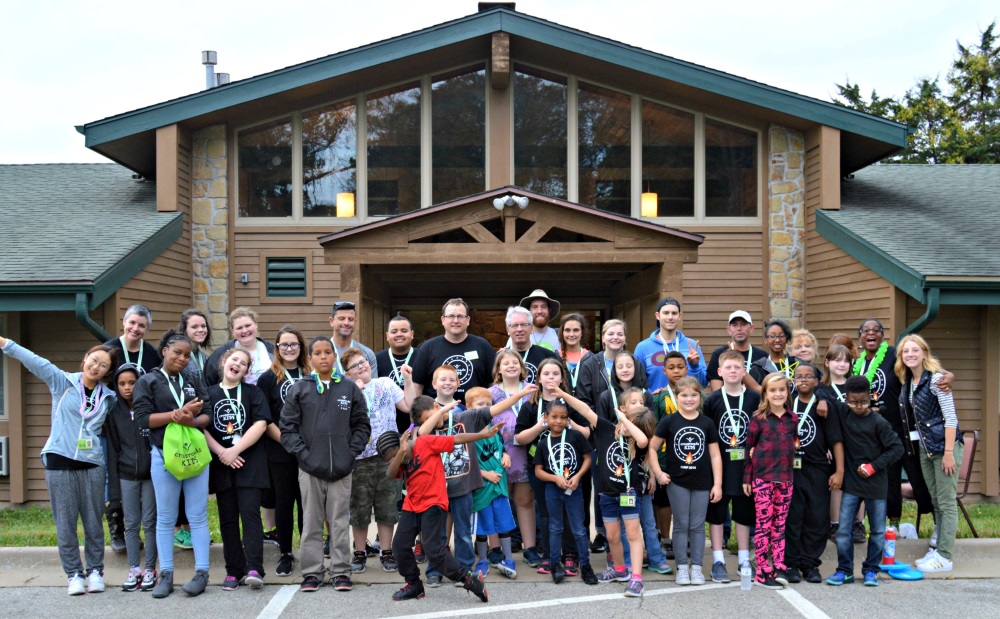 It is estimated by the Children's Grief Association that 4.8 million children in the United States experience the death of one or both parents each year. This is just a fraction of the children who will lose a grandparent, sibling or other significant person in their lives.
Crossroads Kids Camp is a 3-day, 2-night camp sponsored by the Crossroads Hospice Charitable Foundation. It incorporates therapeutic activities into a fun camping experience for children who are grieving a significant loss. This past weekend, we launched our 2nd Crossroads Kids Camp location in Excelsior Springs, MO this weekend.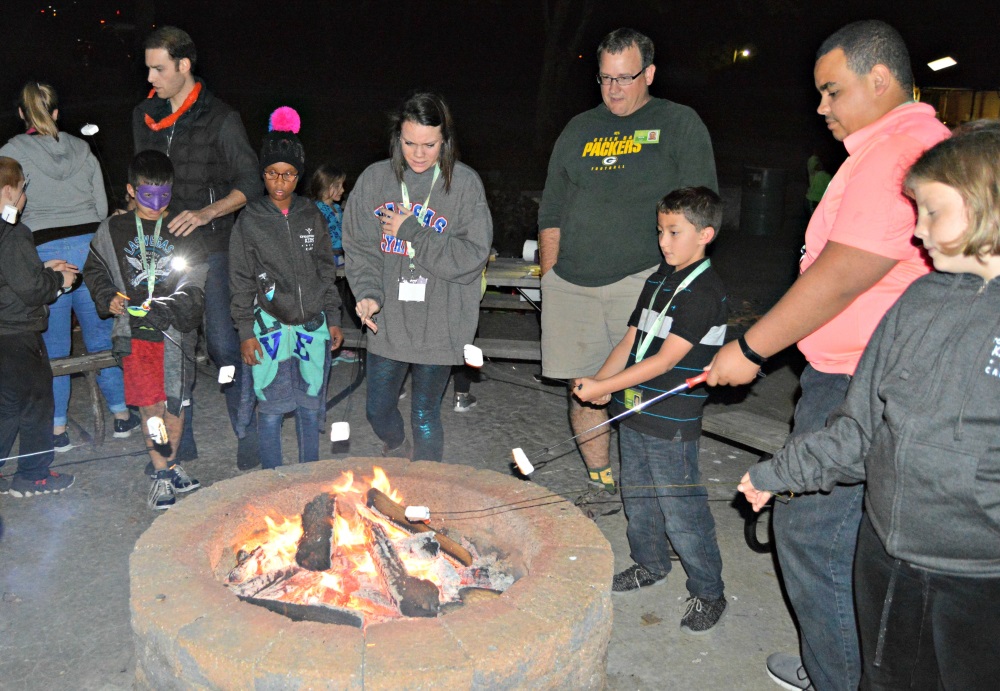 Crossroads Kids combines traditional camp activities like bonfires and s'mores with programming like memory boxes and a luminary ceremony.
"One of the things this weekend taught me, from watching the kids while they were making their memory boxes and during the luminary ceremony -  is that kids just don't get over things," says Val Criswell, Crossroads Hospice & Palliative Care Support Services Director. "I saw how deeply the kids feel their grief and pain.  One camper told me she 'didn't get to say goodbye.'  They need this kind of support and opportunity to grieve – just like adults do."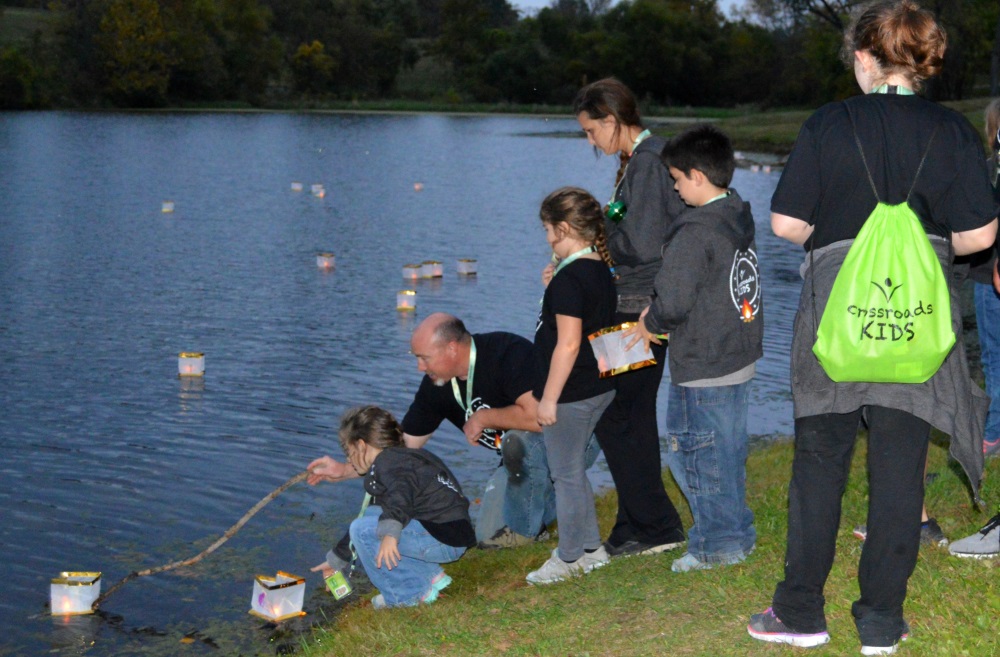 Over the course of the weekend, the children were taught coping skills and connected with peers who are also experiencing grief. Meanwhile, parents/significant adults met with bereavement specialists to learn about best bereavement practices and for support in processing their own feelings in addition to their children's.
Camp Director Sandy Doolittle says, "After planning for almost a year for the camp, I was amazed at how the kids made new friends, bonded with their buddies, and opened up about their loss experiences.  When we did the luminary ceremony, the kids witnessed their loss being shared with everyone at the camp – and realized their grief is valid and sad, that their feelings are normal, and that the adults care!"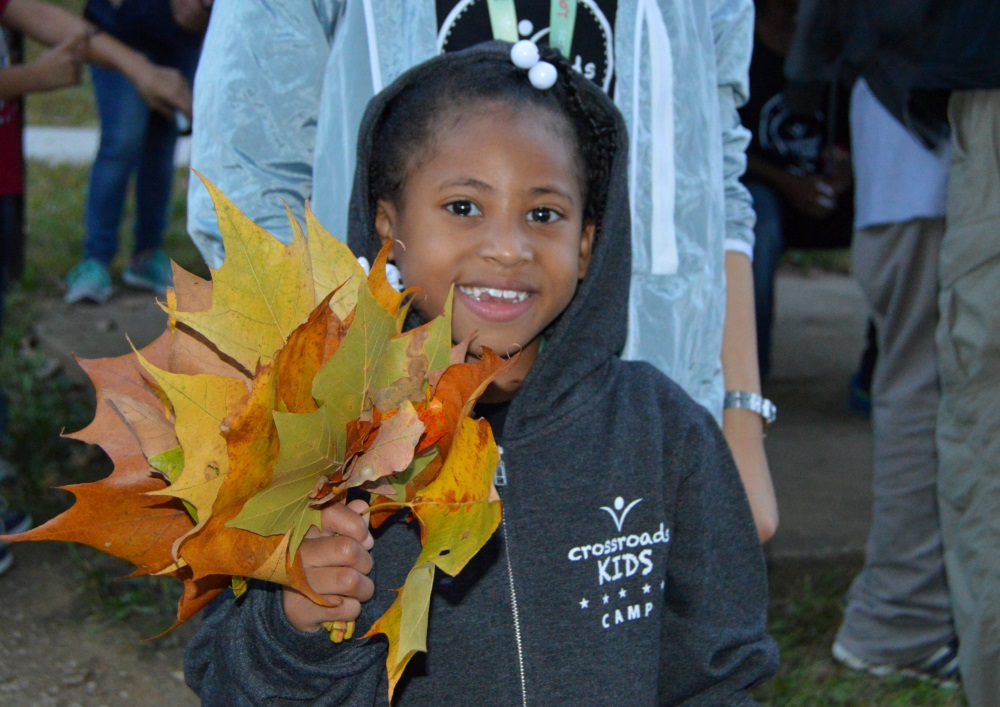 In one exercise, campers were sent on a walk to find something in nature that reminded them of the person they had lost. One camper, Cammie, found a pussy willow and shared, "I picked it because it's so soft and comforting... like my grandma."
The weekend was powerful for everyone involved.
Camp Nurse Colleen Tali says, "this is one of the most powerful experiences of my 13 years of doing hospice - to watch these kiddos open up and learn lifelong lessons on managing loss was amazing."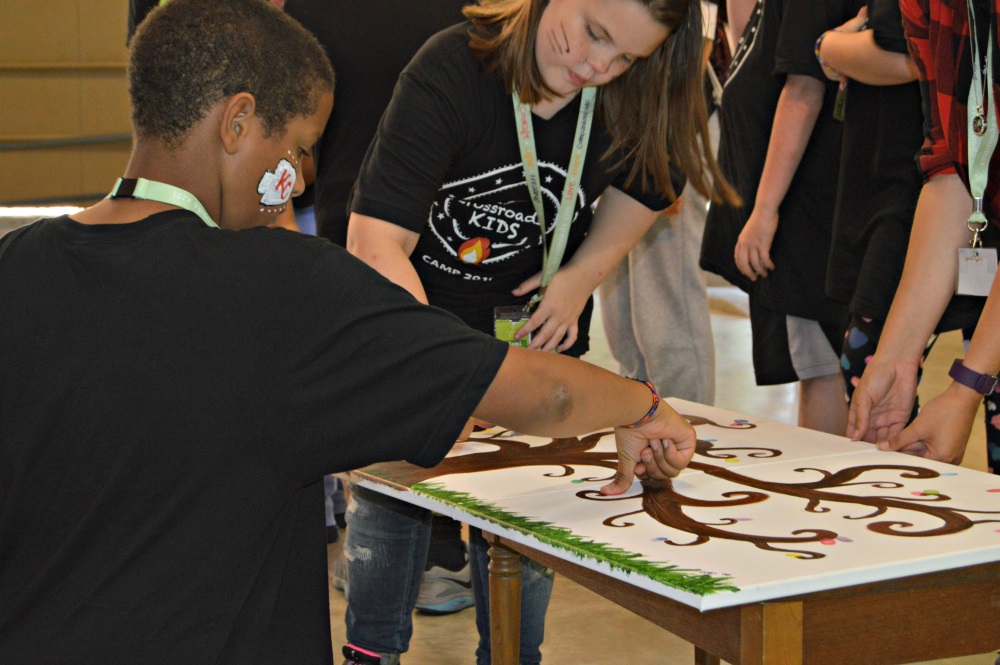 Parent Aiyana Stringer noted, "My son couldn't tell me what he did at camp – but he said he can't wait to go again next year!"  
Learn more about Crossroads Kids.
If you are in need of bereavement support, please call 1-888-564-3405 to speak with a bereavement coordinator in the location nearest you.
If you found this information helpful, please share it with your network and community.
Copyright © 2016 Crossroads Hospice & Palliative Care. All rights reserved.