How to Volunteer with a Dog (And Other Furry Friends)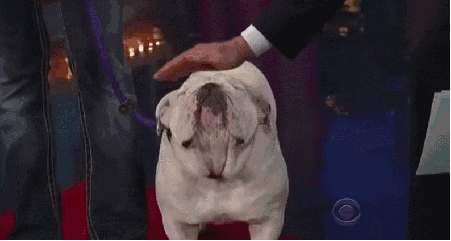 Pets. We may not always understand them, but we always love them – mostly for their silliness, loyalty, and overall comforting presence. We love them because they bring happiness into our lives and help us get through each day.
While our pets are our own, these animals can be comforting to others as well – especially for those going through a difficult time. One way they can bring peace is through volunteering.
Here at Crossroads Hospice & Palliative Care, we often discuss the role of volunteering as a vital practice in the pursuit of happiness. After all, happiness can often be found in sharing a bit of your time, love, and talents with people in need.
Just like your time, love, and talents, you can also share your furry friend as a volunteer. There are many opportunities out there to volunteer with a dog, whether it be at an animal shelter, nursing home, or in a hospice setting.
Types of volunteering.
There are a number of ways, shapes, forms, and settings in which your dog can lend a helping  hand – or uh… paw – to someone in need. 
Visit a medical or residential facility or make an at home visit with your dog as a therapy pet. Visiting patients can bring up memories of animals they had growing up and even make their days brighter. 
Canine reading programs like this one allows facilities to bring in animals for story time with children and patients – whether that be in a private room or a circle of furry friends and humans. The telling of stories is always sure to elicit smiles and laughter. 
Walk or race for a charity with your dog. Not only does this help you to stay physically and mentally active, but these walks make for great opportunities to raise money for organizations with outstanding missions.
While volunteering with your dog is typically the most common and often discussed form of pet volunteering, animals of all kinds have been known to offer their talents as well. Take, for example, the use of cats in hospice in the famous story of Oscar, the cat that predicts death and provides comfort.
Hospice volunteering with your pet.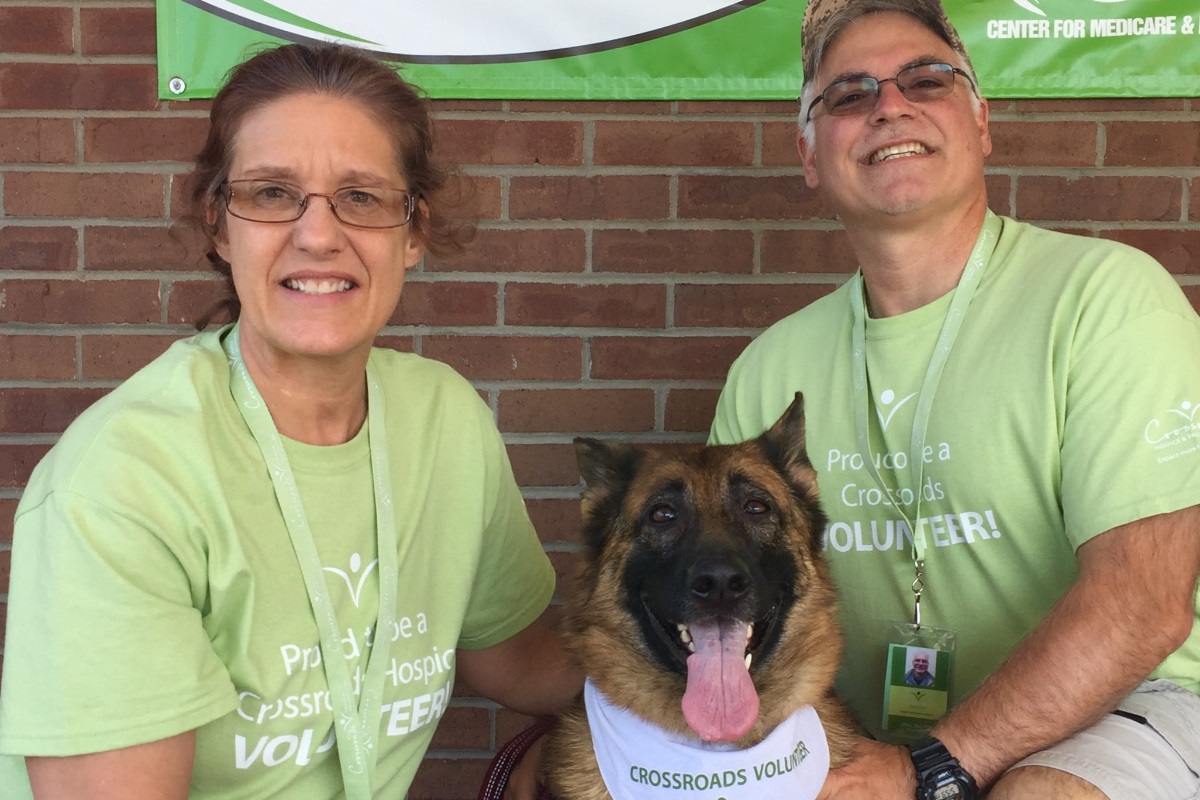 "[At Crossroads], we allow Pet Therapy and Pet Companionship," said Crossroads Volunteer Manager Ashley Green. "Both require a copy of all vaccines to be on file with us." 
For pet therapy, the animal and handler must be certified by a state approved pet therapy accreditation board. Pet companionship involves a volunteer visiting with their own animal that is not certified by any state approved pet therapy board. 
In any case, the presence of a friendly animal like a dog or cat, if only for a few minutes, can lift some of the strain on patients and families who are going through a difficult time. Those few minutes can sometimes go a long way. These support animals can:
Reduced stress
Lower blood pressure
Anxiety relief
Offer comfort, companionship, and confidence
The use of pets in hospice therapy and volunteering is continuing to grow more common. If you or someone you know are looking for an opportunity to volunteer, Crossroads has a number of options and systems in place to kick things off.
"We typically do a meet and greet with the pet at our office," Ashley said, "to see how they interact with different staff members and in a new environment before we visit with them at a facility or a patient's home. One of our newest teams include a miniature horse and goat."
To learn more about our volunteer program, please visit our website. You can also contact our team at 1-888-564-3405 to inquire about potential ways to get that furry friend involved.
Recommended Reading:
Volunteer Spotlight: Finding Happiness in Giving Back
Crossroads Hospice Volunteer Program Application
Hospice Volunteer Duties and Requirements


If you found this information helpful, please share it with your network and community.
Copyright © 2017 Crossroads Hospice & Palliative Care. All rights reserved.