Holiday Generosity: A Chance to Pay It Forward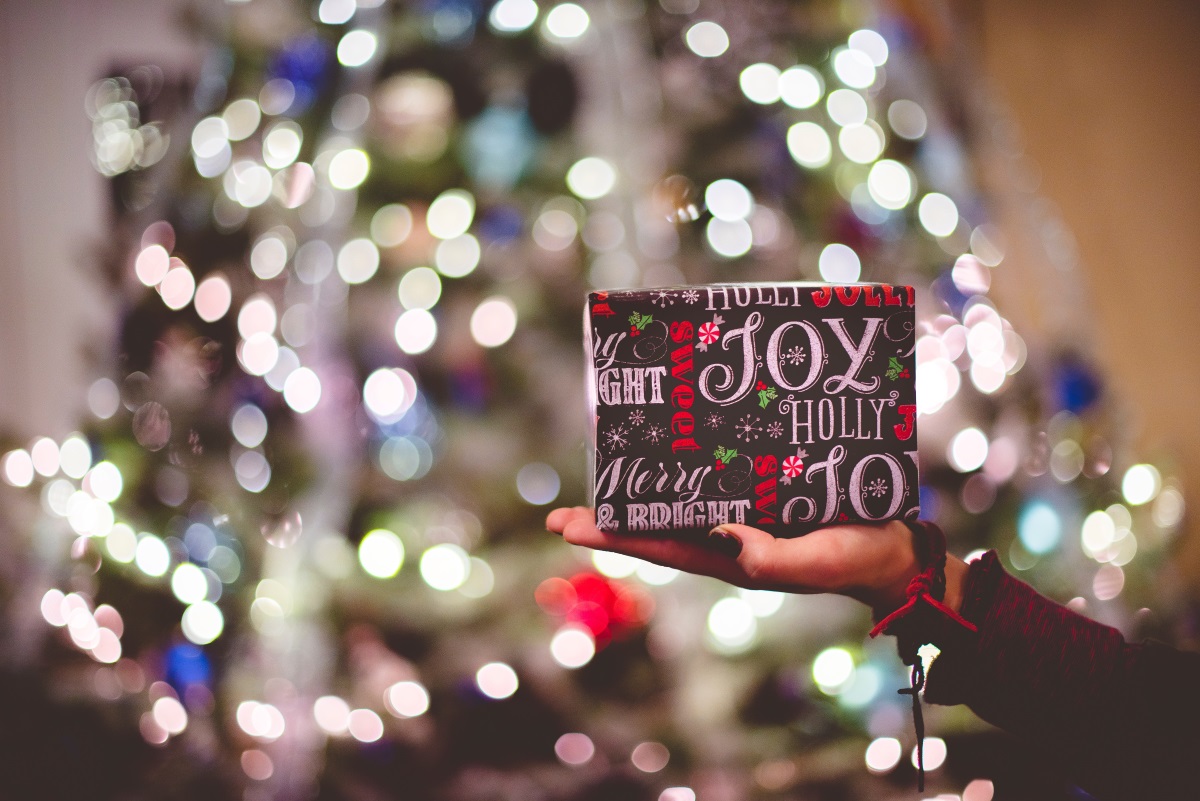 The holiday season can be a challenging time for hospice families, patients and those who care for them. It can also bring out the best in people. 
For many, the holiday season is the time to focus on the importance of giving as opposed to getting – and teaching their children about the importance of making their communities and the world a better place.
Some families make it a point to spend part of their holidays volunteering to serve meals at local homeless shelters or soup kitchens. Others bake cookies or prepare special meals for elderly neighbors or shut-ins.  Still others may take the opportunity to remember those among us who have family members in the military by preparing holiday care packages for men and women in uniform who are serving their country overseas.
Giving Yourself 
Random acts of kindness can be especially meaningful during the holiday season, serving as reminders to recipients (as well as to other potential donors) as to the holidays' special meaning.  Even the smallest acts of charity or consideration often will have a ripple effect that can help elevate the mood of the people you work with and those around you.
"I think for a lot of people, around the holidays we seem to be more in tune with the thought of people who have and people who don't have," says Sandy Doolittle, Social Services Director in Crossroads Hospice & Palliative Care's Lenexa, KS office. "So the holidays are a special time for helping others who can't help themselves. Generally, you just try to think 'What can I do to make a difference?' without expecting to get anything back from it."
Sandy says that her neighborhood tends to be a fairly close-knit community that comprises people who have lived there a long time. As a result, there is an in-built support network so the neighbors look out for one another, with special consideration for those who are elderly and might appreciate a gift of food or a friendly errand or a needed chore.
The Little Things 
There's a similar sense of holiday camaraderie among the Crossroads staff, she says. Holidays are a great time for letting volunteers know they are appreciated, for instance.  Staff members may bake cookies that volunteers get to take home. And volunteers, in turn, make a special effort to make sure patients experience the joy of the season.
"One of our patients just loves Christmas," Sandy says. "But she has no family to share it with. So our volunteers got together and decorated her room for Christmas so beautifully."
In addition, a team of Crossroads volunteers will be getting together on Dec. 1 to make cards – so every single patient will get a card, she says. "And, of course, they'll get cookies."
Showing Sensitivity  
Of course, not everyone experiences the holidays the same way, Doolittle notes, and it's important to keep that in mind as the season approaches.
"There used to be a coffee commercial where a son came home from college or wherever," Sandy explains.  "He shows up early and makes his parents coffee.  Well, that commercial just might remind people who don't have family about what they've lost or never had. It can just make them feel worse."
Rochelle Schube, a Bereavement Coordinator in Crossroads' Atlanta regional office, notes that the holidays, although seen as a joyous and celebratory time, are often very difficult and painful for grievers.
"Whether we are anticipating a loss or have experienced a loss, holidays are a reminder that our loved ones are absent. We waver between the realms of participating in holiday activities and the desire to bypass the holidays all together."
She notes that Crossroads staff understands the difficulty this brings and practice sensitivity and increased availability during this time.
The bereavement department implements several measures to support caregivers and families through the holidays. Grief support mailings are sent throughout the year following the death of a loved one. A "Grief in the Holidays" article is included in these mailings around Thanksgiving and Christmas. Support groups are offered to caregivers, grievers, and community members where coping skills during the holidays are discussed.
"Our team is mindful that the holidays can be a sensitive time for our families and communities," says Katie Mailloux, Social Services Director in Crossroads' Atlanta regional office.  "It's a season that is often filled with family traditions that have become difficult and stressful to honor. We encourage team members and families to discuss ways the holiday season can remain meaningful, but also practical and doable."   
If you found this information helpful, please share it with your network and community.
Copyright © 2017 Crossroads Hospice. All rights reserved.