How to Say Goodbye to Someone who is Dying
Posted on
Thursday February 9, 2017
in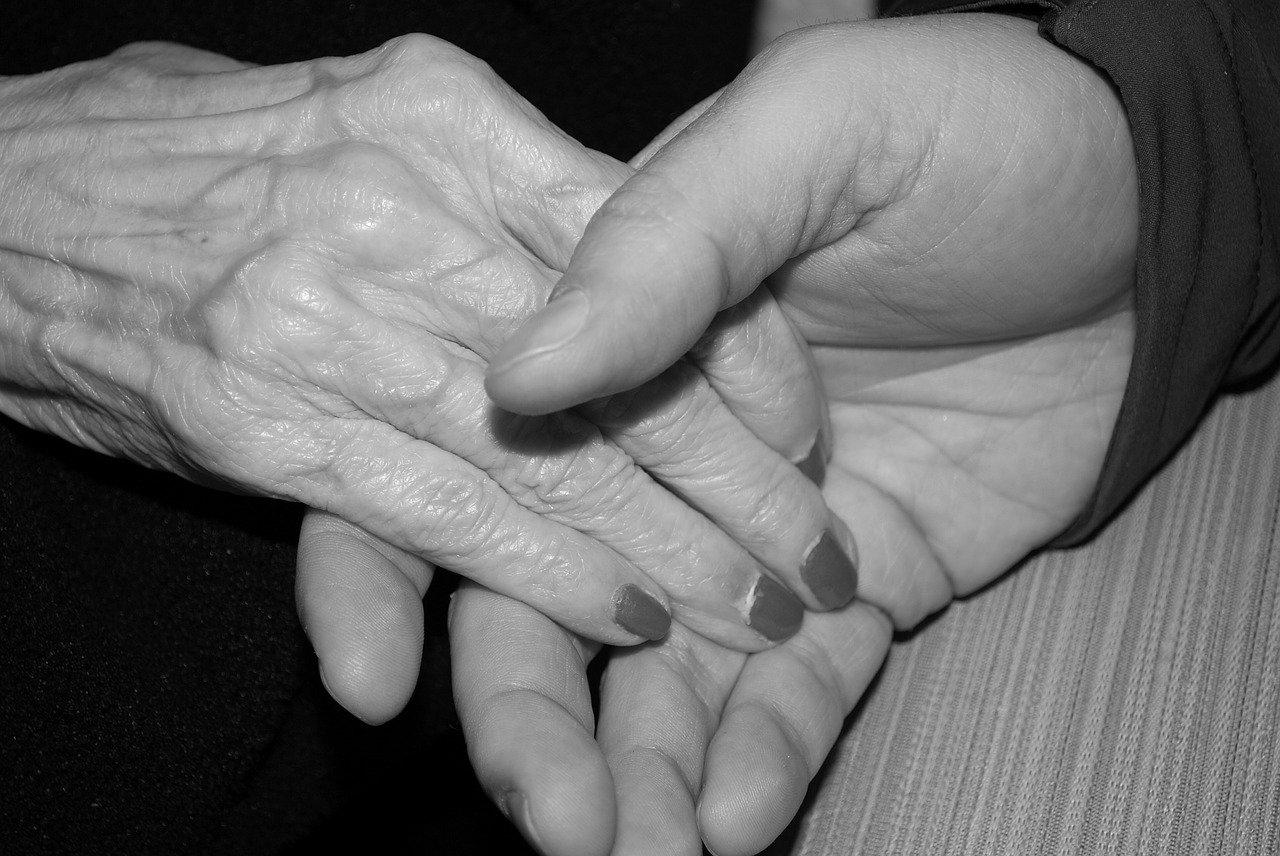 I recently made a chaplain visit to a patient "transitioning." Her husband of several years sat close by holding her hand. He looked to me and said, "Dave, at times like this, there is nothing to say." 
This is our challenge and the tough moment that we all face. What do we say? How do we say goodbye to someone who is dying? On this day, I hugged the spouse and quietly said a few words to the patient. During these moments, there is nothing you can really say, yet everything to express. We struggle with the difficult question of, "What is the meaning of life?"  
As healthcare professionals, we face the possibility that offering thoughts of wisdom may be inappropriate.  Yet, what remains appropriate is our presence. We offer comfort as we touch the hand, soothe the shoulder, and look into the face of the dying.  The human touch is powerful and, during these sad and sacred moments, it is never more real and comforting.
We find ways to be present by filling the space between us with the universal language of love and care. At moments like these, we speak through our hearts and hands to say goodbye to someone who is dying.
What were the few words I said that day? They were the words I say to all, living and dying:
"May your journey be peaceful."
David Hall
Chaplain
Crossroads Hospice & Palliative Care
If you have a loved one who could use the support of hospice care as they say goodbye to someone who is dying, please call us at 1-888-564-3405. You can also find Crossroads' hospice questions and more advice on dealing with grief on our healthcare professionals blog.
Recommended Reading:
My Condolences: What to Say to Someone Who is Grieving
Understanding Anticipatory Grief
I Didn't Get to Say Goodbye
If you found this information helpful, please share it with your network and community.
Copyright © 2017 Crossroads Hospice & Palliative Care. All rights reserved.