How to Say Thanks During National Assisted Living Week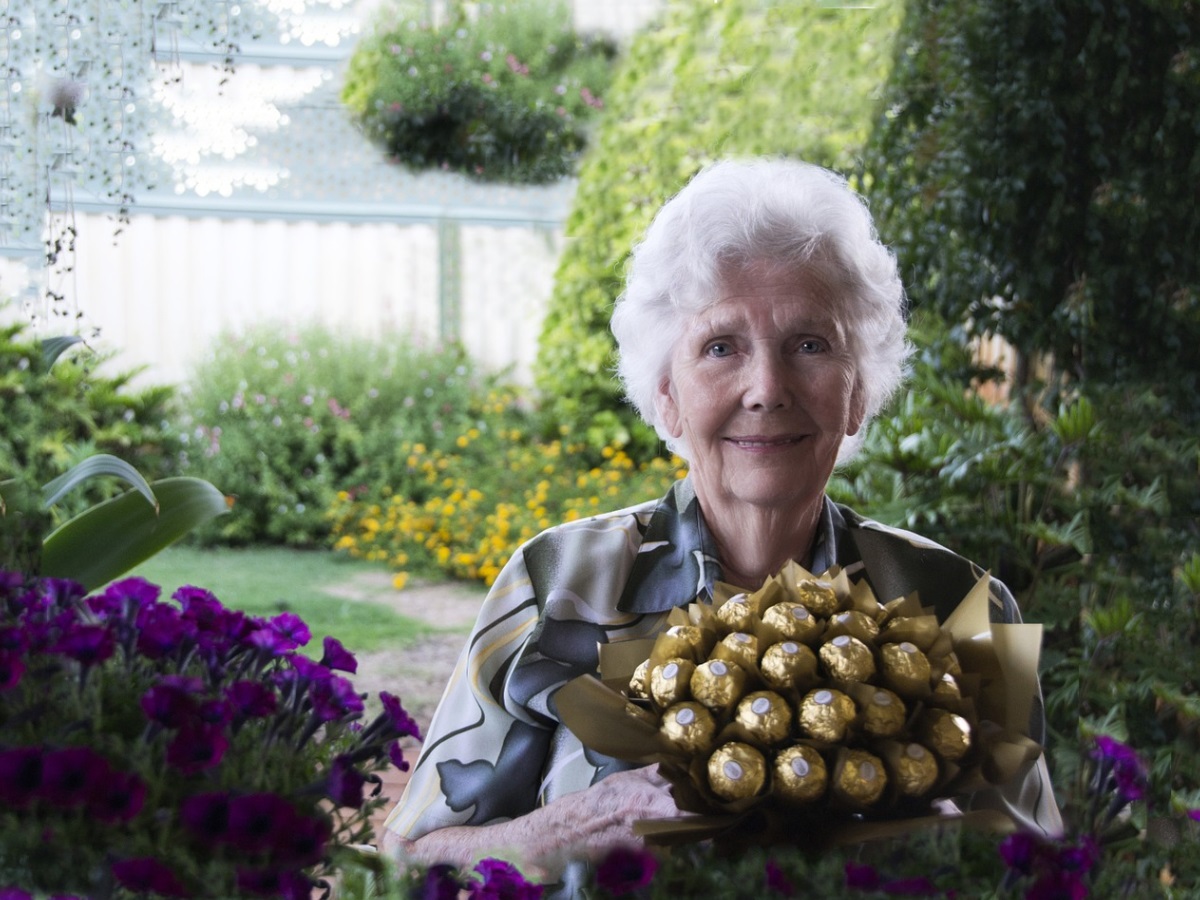 "Family isn't always blood, it's the people in your life who want you in theirs: the ones who accept you for who you are, the ones who would do anything to see you smile and who love you no matter what." – Maya Angelou
This week, we celebrate National Assisted Living Week. This year's theme is "Family is Forever," inspired by the Maya Angelou quote above. We thank the assisted living staff and volunteers who care for their residents the way they would want their own family to be cared for.
"Anyone who has spent valuable time in an assisted living community has seen how staff can come to think of their residents like family," said National Center for Assisted Living Executive Director Scott Tittle. "It takes a special person to work in our profession, and often, caregivers form bonds that can never be broken. This National Assisted Living Week, we want to recognize these amazing individuals who give their heart and soul to their residents, as well as those seniors and individuals with disabilities who leave a lasting imprint on their caregivers."
Throughout Assisted Living Week, communities across the country will be celebrating the connections between staff members and residents.
How to Thank Assisted Living Staff 
If your loved one is already living in a great assisted living facility, National Assisted Living Week is a great time to offer your thanks for the care they provide.  Many facilities have rules about the type of gifts individual staff members may receive, so it's a good idea to call and ask first.
Once you know the rules, here are few other things to keep in mind:
A personal note of thanks is always appreciated. Send notes to both the individual staff member and their manager, so the facility management team is aware of how much you value that special staff member who always goes above and beyond to make your loved one feel special. 
Gifts of food for a specific floor or the entire staff are always a hit. Candy and cookies are a frequent thank you and much appreciated, but you can also get creative and offer fruit, bagels or pizza. 
Don't forget the overnight, weekend, and holiday staff. Ask that food you provide be set aside for them or arrange for the gift to be delivered during their shift.
If you do get approval to give an individual gift to a staff member, think about interests they share with your loved one like a favorite TV show or sports team. Gifts of tea or manicure gift certificates may also be appropriate.
If the individual cannot personally accept a gift, but you still want to do something special, consider a charitable donation in their name to a cause that matters to them.
Partners in Care 
The care provided at assisted living facilities allows seniors to maintain their independence with the peace of mind that additional support is available to them. In addition, thanks to the hardworking facility staff, there is added social engagement they might not find in a private residence.
To all those assisted living facility staff who make this possible, we say Happy Assisted Living Week! We salute you for the loving care you provide. We value our partnership with you in providing the very best in end-of-life care.
To learn about how Crossroads Hospice & Palliative Care partners with assisted living facilities, please call 1-888-564-3405. 
Recommended Reading:
Partners in Care: Palliative's Role in Assisted Living
Becoming Comfortable with Assisted Living
Five Gifts for Seniors in Assisted Living
If you found this information helpful, please share it with your network and community.
Copyright © 2017 Crossroads Hospice & Palliative Care. All rights reserved.