How to Make a Hospice Referral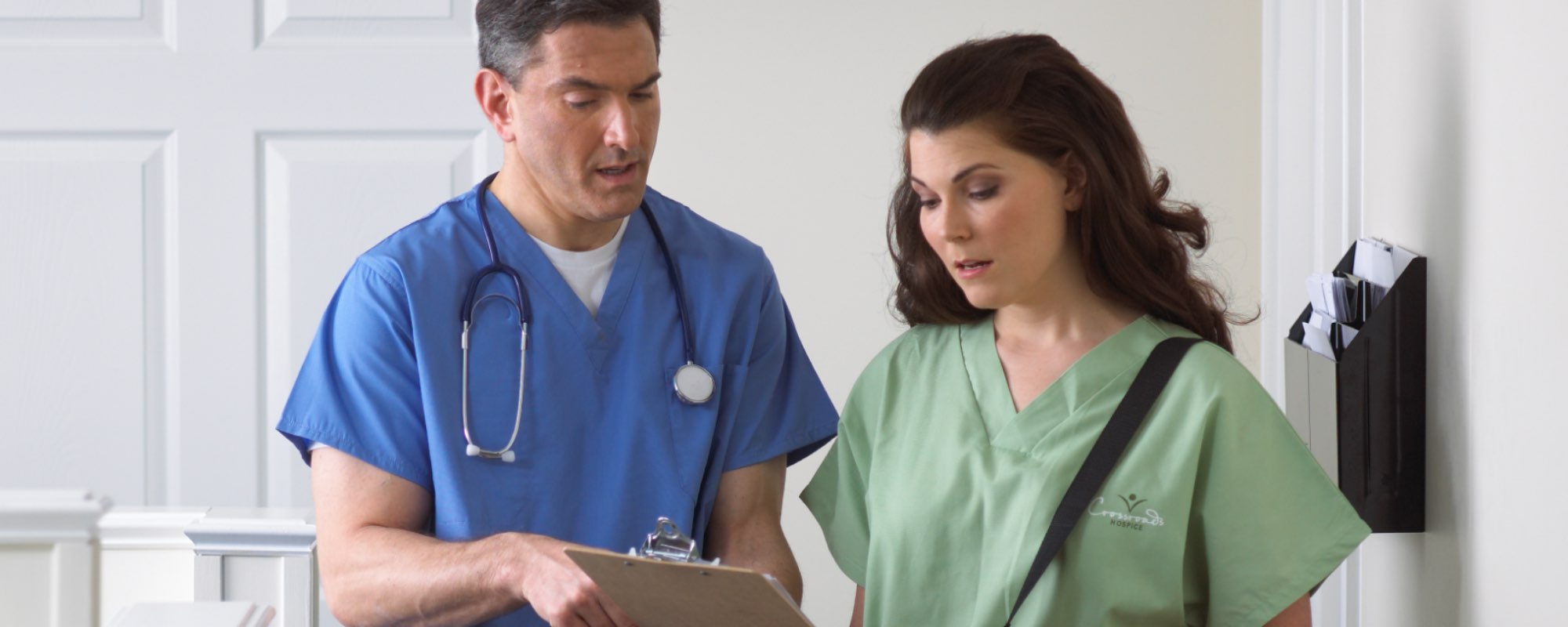 Time is of the essence when referring patients to hospice care. Crossroads Hospice & Palliative Care has made it easy to get hospice-eligible patients and their families the support they need as quickly as possible. Whether the hospice referral comes from a physician, a discharge planner, an assisted living facility or a family member, we offer same-day hospice admissions 24 hours a day, 7 days a week, 365 days a year.
Medical Professional Hospice Referral
Step 1: Obtain an order from the patient's physician for a hospice consultation.
Step 2: Call Crossroads at 1-888-564-3405 with the patient's information or complete our online form.
Step 3: Crossroads will contact the family/power of attorney to schedule an appointment to meet for a hospice assessment. Evaluation and hospice admission can be done at the same time.
Family Member Hospice Referral 
Step 1: Call Crossroads at 1-888-564-3405 to discuss your loved one's condition.
Step 2: Crossroads will speak with your loved one's physician and help arrange for a hospice care order.
Step 3: Crossroads will schedule a convenient time and place to meet to assess your loved one and provide an overview of our services. We are happy to meet you at your home, the hospital, a care facility or a nearby public place like a coffee shop or library. Hospice admission forms can also be completed at this time.
Crossroads is here to support patients and their families when they need it most. We partner with physicians, hospitals, and care facilities to make the transition to hospice as easy as possible. We work alongside family caregivers, providing education and answers to all their most difficult questions.
Crossroads accepts patients with Medicare, Medicaid and private insurance programs. If a patient has a financial hardship, please call us to discuss options we have available to help them.
Once a patient begins hospice care, Crossroads will have all the hospice medications, medical supplies and equipment they need delivered at no cost to the patient or the family. The patient will then begin receiving regular visits from their hospice care team including nurses, aides, social workers, chaplains, volunteers, and bereavement specialists. 
We encourage families and healthcare professionals to begin the hospice conversation as early as possible to ensure the patient receives the full benefit of hospice care. If a patient is deemed to be ineligible for hospice care, Crossroads offers palliative care to provide added support and symptom management in the home.
If you think it might be time for hospice care, it probably is. Please call us at 1-888-564-3405 to discuss how Crossroads can help.
Recommended Reading:
When Should You Refer Your Patient to Hospice?
Live Chat: Hospice Care is Just a Click Away
If you found this information helpful, please share it with your network and community.
Copyright © 2018 Crossroads Hospice & Palliative Care. All rights reserved.