Saluting Volunteers for Their Goodness and Generosity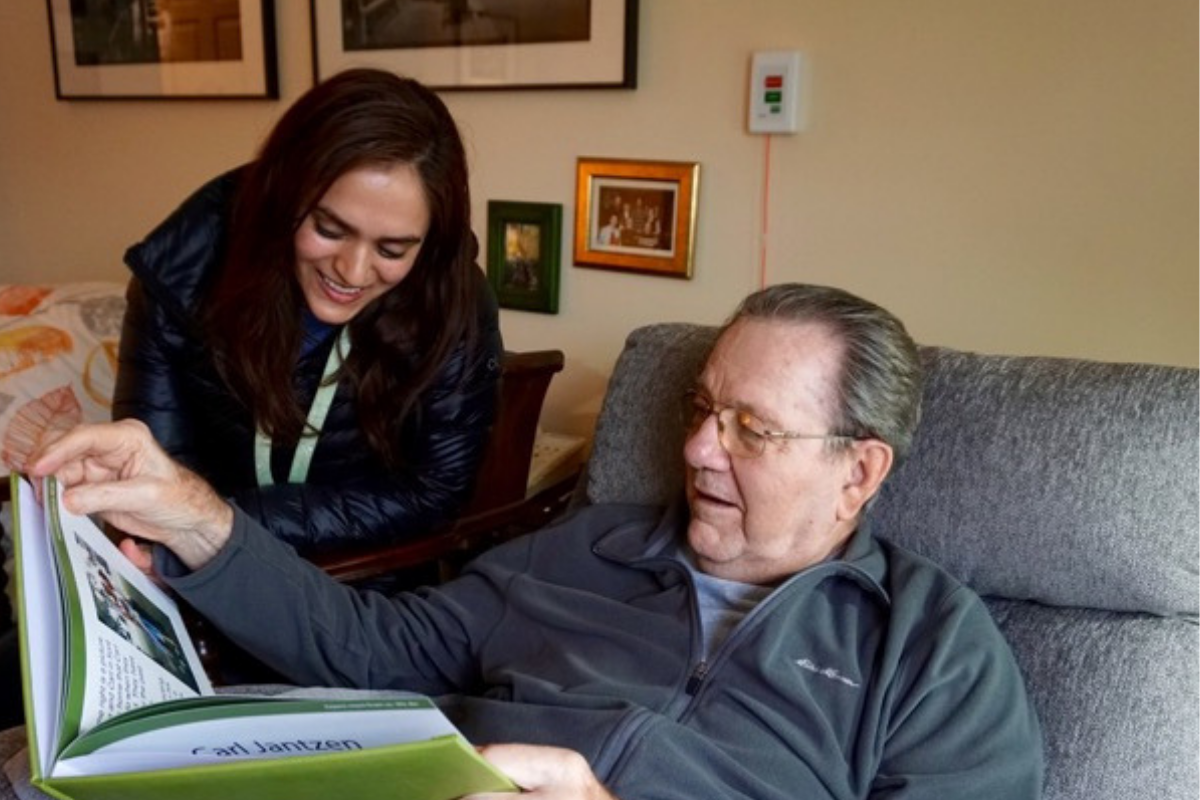 Today marks the beginning of National Volunteer Month in America, but the tradition of serving others without pay dates back to the beginning of our country.
In its Brief History of Volunteering in America, the volunteer-matching software platform VolunteerMatch's Blog, Engaging Volunteers states, "This country has relied on volunteers from its start: Colonists banded together to survive the harsh New World, forming support groups to help each other plant crops, build houses and fight disease."
Aid societies, charities, and social service agencies of every kind have flourished ever since with many going back generations in local communities and nationally. Most healthcare providers witness the incredible contributions of volunteers on a daily basis. And volunteerism is at an all- time high in America.
According to Engaging Volunteers' history, "Within the past few years, you could say volunteering has essentially become a national pastime. In 2011 volunteering reached its highest level since 2006, as Americans volunteered nearly 8 billion hours of their time to local and national causes. Today nearly one in four Americans, an estimated 64.3 million people, have served as a volunteer."
CMS requires volunteerism in hospice delivery.
The Centers for Medicare and Medicaid Services (CMS) requires that five percent of hospice providers' direct patient care be delivered by volunteers.  
Hospice is the only industry with this type of unique volunteer staffing requirement, according to Gretchen Eagle, Crossroads Hospice & Palliative Care's volunteer manager in Cincinnati, Ohio.
While it starts and ends with the law, culturally Crossroads has embraced the importance of volunteers from the beginning.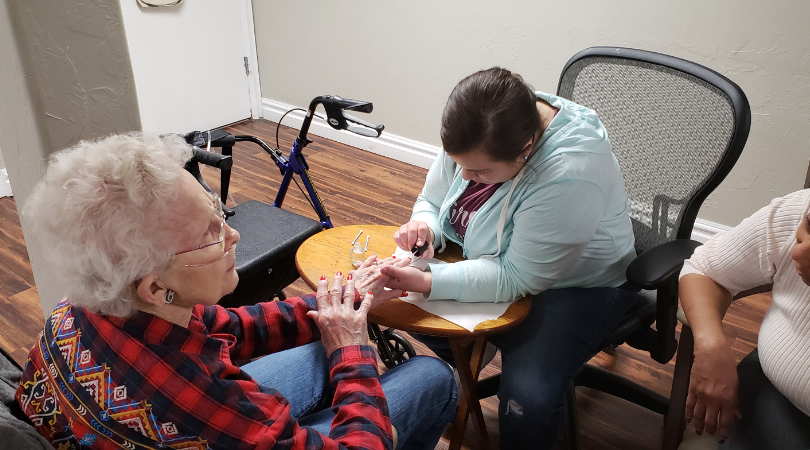 Volunteers are part of Crossroads' culture.
Crossroads Founder and CEO Perry Farmer explains, "As one can imagine, hospice care is very personal. We've seen the best representatives of the communities we serve step forward to volunteer. They are incredible citizens that give of their time as volunteers out of the goodness of their hearts. This has been an inspiration and a vote of confidence for Crossroads' dedicated clinical and social services professionals who are working so hard, caring for our patients every day."
It goes without saying that volunteers are highly valued throughout Crossroads' footprint of 11 sites in seven states.
"Our staff welcomes volunteers with open arms," says Sherri Bickley, CSW, M.Th., Crossroads Vice President of Patient Support Services. "Volunteers augment our teams. They play a recognized, important role every day."
As can be imagined, Crossroads' volunteer managers are always recruiting volunteers, a key responsibility of the volunteer manager position.  But most Crossroads volunteers managers put an even greater emphasis on retaining good volunteers.
Creativity drives volunteer retention.
Matching volunteers' skills and interests with engaging volunteer positions is one of the keys to retention, Sherri stresses.
Kathy Fetters, Crossroads volunteer manager in Kansas City gives two examples of volunteers' contributing generously in ways that align with their personal interests.  
The first is a 103-year-old patient who likes to play bridge. Kathy matched her with a bridge-playing volunteer couple, who brings a fourth for a monthly bridge party at the patient's home.
A second example is an individual who creates beautiful greeting cards embellished with layers of paper, paper cutting, stamping and calligraphy. Her messages are always personal, such as including details of a recent family vacation. Her creative cards cheer isolated patients, some who even write her back.
In Northeast Ohio, there is a volunteer who visits patients with her miniature horse. She's part of a corps of volunteers at many Crossroads sites that visit patients with their friendly pets, mostly dogs.
Every site also has Veteran volunteers who serve as companions to other Veterans and who plan volunteer recognition programs.  
At most sites, the largest number of volunteers work as companions to hospice patients, many of whom have outlived all of their friends and family.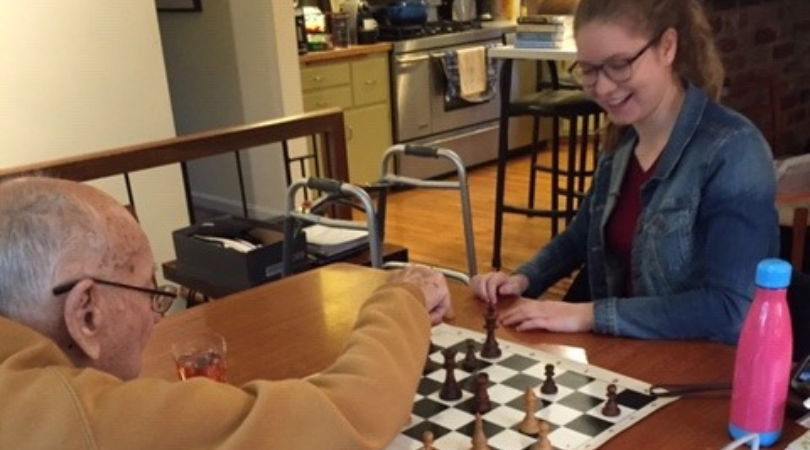 Volunteer companions contribute and gain so much.
Companion volunteers visit with patients on a regular schedule, often weekly, every other week, or monthly.
Gretchen in Cincinnati, who manages more than 70 volunteers in seven counties, always makes sure her volunteers are "prepared and comfortable" for their first visit, which she always attends with the volunteer.
"Whether it's their first client or 15th, I always go on that first visit," Gretchen says. She knows her personal interest in volunteers' success impacts retention.
Volunteering is good for the soul.
Crossroads volunteer manager in Oklahoma City, Tiffany Fuller, articulates something that all the volunteer managers touched upon: While Crossroads patients benefit immensely from companionship visits, so do the volunteers.
 "I know why they say volunteering is good for the soul," Tiffany says. "Some nursing home residents have no other visitors (than the Crossroads volunteer.) The joy in the visit is very much shared and that's powerful. It keeps them coming back."
Tiffany conducts "volunteer appreciation" once a month, meeting with a volunteer for a quick coffee or doughnut to "build a rapport" and learn more about their interests.  Then, when opportunities come up, she has a good sense of who might be interested.
Ashley Green, Crossroads volunteer manager in Northeast Ohio, also takes the time for one on one coffee breaks or informal lunches to build relationships with her volunteer workforce of more than 100 volunteers.
The Northeast Ohio Crossroads site also produces two volunteer recognition celebrations a year, one coming up next week during National Volunteer Month, April 11th at the Crossroads office in Greene, Ohio and one before the holidays in December.
Ashley says thank-you cards are being sent to all volunteers this April and the entire Crossroads team is signing them, another indication of volunteers' importance.
Echoing Tiffany in Oklahoma City, Ashley says, "Oftentimes volunteers get more out of their (companionship) experience than the patients."
According to CMS, one must wait one year after the death of a loved one before becoming a hospice volunteer. In Cincinnati, 25 percent of companion volunteers previously had a loved one on Crossroads' hospice service, according to Gretchen Eagle. "That's how they were first introduced to Crossroads," she says. Like Amy Coburn, they are finding a way to give back to others based on their own experience.
And the importance of their small gestures of time and generosity along with thousands of other volunteers around the country deserve recognition not just in April but every day and every month of the year.
To learn more about volunteer opportunities at Crossroads, visit our website or call us at 1-888-564-3405.
If you found this information helpful, please share it with your network and community.
Copyright © 2019 Crossroads Hospice. All rights reserved.