Can Psychedelics Aid in Hospice & Palliative Care?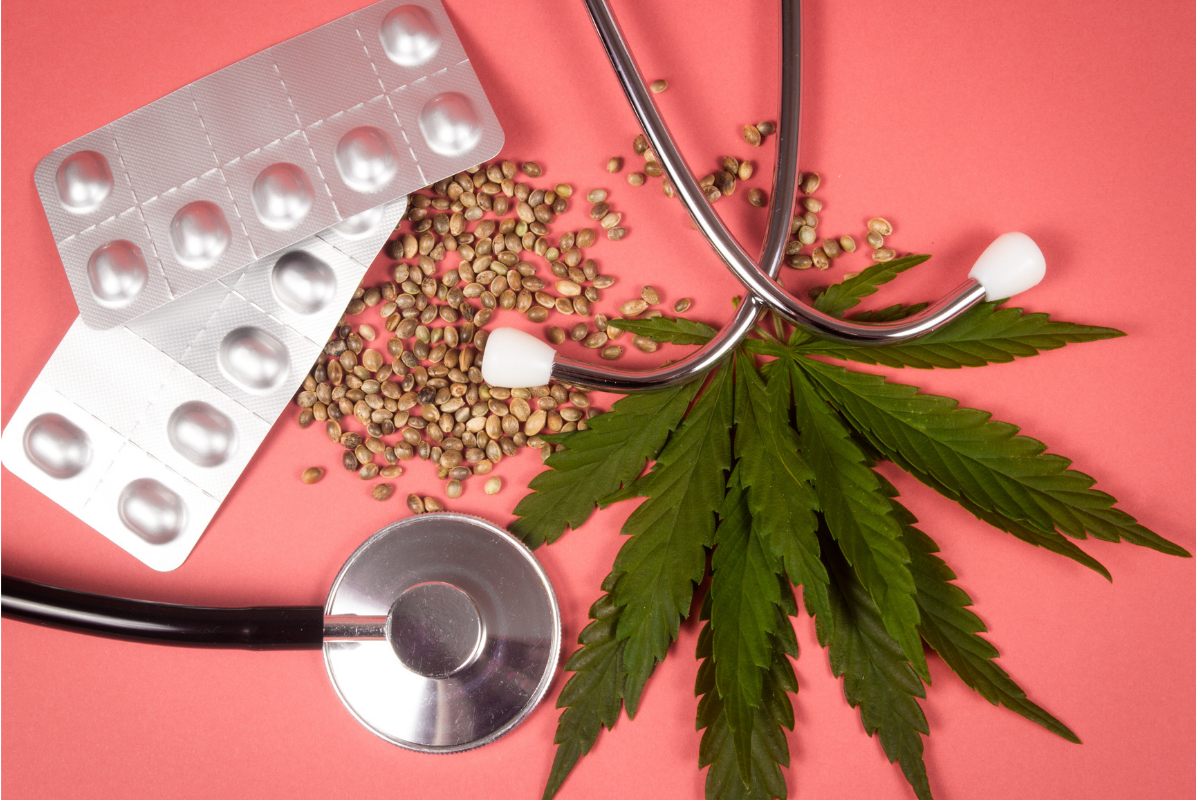 The word "psychedelics" can carry a lot of misconceptions, especially when it's used in a medical context. Some may find their possible side effects, addictive nature, and popularity as recreational drugs make them unfit to be used to treat medical conditions. However, research has started to show otherwise.
More recently, alternative methods of pain and symptom management have been gaining popularity in terminally ill patients. For example, a Swiss doctor has found that LSD can help reduce anxiety in patients with terminal cancer – and other studies have used psilocybin for the same purpose.
Although the use of psychedelics to aid hospice and palliative patients has yet to hit the mainstream, knowing alternative options and their benefits can help families to decide what treatment is best for their loved one. Should they find themselves looking into psychedelics as a potential addition to their hospice treatment plan, there's power in knowing how these drugs could help patients live their best lives.
Coping with emotional pain and distress
When someone receives a difficult diagnosis, the initial emotions can be hard to process. Many patients feel intense anxiety or depression when they're forced to confront their current condition. The Canadian National Palliative Care Survey found that nearly 44% of palliative patients suffered from some form of depression.
Research dating back to the 60's, sponsored by the National Institute of Mental Health, shows the potential of psychedelics to aid hospice patients in coping with their anxiety and depression. When drugs such as psilocybin, MDMA, and ketamine are administered under medical supervision, they have shown to be safe and efficient in alleviating these symptoms.
Psilocybin, a naturally occurring psychedelic compound found in some species of mushrooms, helped 80% of patients feel a decrease in depressed and anxious moods in a double-blind trial at Johns Hopkins University. David Nutt, professor of neuropsychopharmacology at Imperial College London, has found that MDMA can help patients with PTSD open up about their trauma.
Although these psychedelics have become mainstream because of their recreational use, there are benefits that can help to ease the hearts and minds of hospice and palliative patients when carefully and thoughtfully administered under medical supervision.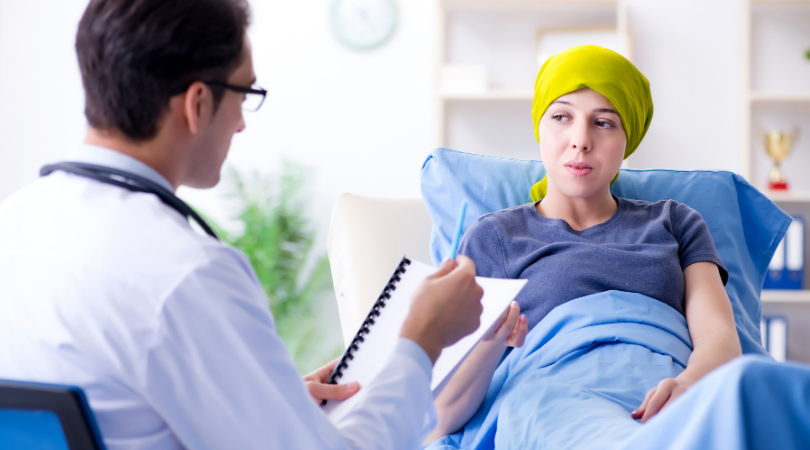 Easing physical discomfort
Chemotherapy and other aggressive treatments can leave patients feeling nauseous, fatigued, and unable to eat or sleep. Cannabis is known for its healing qualities and its ability to help ease chronic pain — cannabidiol (CBD) and tetrahydrocannabinol (THC) are the components in cannabis that contain those qualities.
As more states legalize medical marijuana, the social acceptance of cannabis has continued to increase. When it comes to hospice and palliative care, studies and trials have shown the positive effects that controlled cannabis use can bring to patients with chronic pain or terminal illnesses.
In a summary of randomized controlled trials, patients with HIV/AIDS saw a comparable increase in caloric intake and half of the patients felt a 30% reduction in pain ratings when given oral THC or smoked cannabis. Other studies highlight the versatility of cannabis as a healing agent — it can be smoked, ingested orally, or applied topically for varying patient needs.
Though 33 states have legalized medical marijuana, there can be legal and moral challenges when offering cannabis as a medical aid to hospice and palliative patients — cannabis is still considered a Schedule I substance, and is federally illegal.
Replacing medications and managing side effects
It's not uncommon for palliative patients to be on long-term opioids to help manage chronic pain. Cannabis can be a more natural option for pain management, and has been introduced in palliative care to help patients lower their opioid dosage. Incorporating cannabis as a complementary treatment option can help patients find the best and most comfortable treatment plan for their diagnosis.
Similar results were found in a study published by the European Journal of Internal Medicine. The observational study set out to identify the benefits of cannabis use for cancer patients over a six-month period in Israel. When the study concluded, 36% of patients had stopped taking opioids altogether, and 9.9% had decreased their dosage as a result.
It should come as no surprise that cannabis has side effects as well. Incorporating cannabis into palliative care treatments can cause patients to experience paranoia or disorientation, and can become psychologically addictive.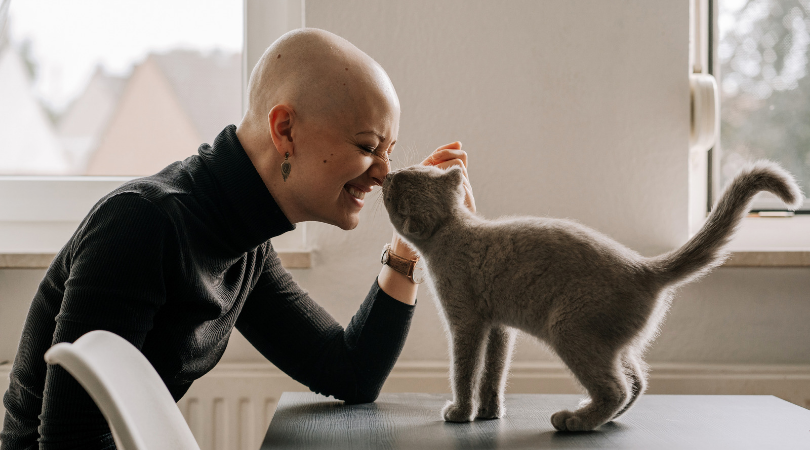 Harnessing spirituality and beyond
Similar to struggles with anxiety and depression, patients can struggle with their sense of spirituality and thoughts of death. Clinical case studies and research have detected a pattern in the therapeutic benefits of psychedelics. Patients have reported heightened cognitive clarity and emotional receptivity. Experiences vary between patients, but often the use of psychedelics under medical supervision has brought terminally ill patients an eye-opening existential experience.
Different psychedelics are associated with different experiences and spiritual outcomes. Entheogens, like psilocybin and LSD, can help patients shift their perspective or their relationship with the world. Empathogens, such as MDMA, can assist patients in feeling empathy and openness.
If these seem like viable options for your loved one, there are options out there. In May of 2018, the Right to Try Act was signed into law. This gives qualifying terminally ill patients access to medications that haven't received FDA approval.
Researchers are continuing to investigate and question the role that psychedelics and alternative treatments could play in bettering the lives of hospice and palliative patients. No matter what treatment method you seek, it's best to be informed and choose the right method for your personal, spiritual, and financial needs.
At Crossroads Hospice & Palliative Care, we are here to help your loved one live their best life. If you have questions about our hospice or palliative care services, or to learn more about Crossroads, visit our website of call us at 1-888-564-3405.
If you found this information helpful, please share it with your network and community.
Copyright © 2019 Crossroads Hospice & Palliative Care. All rights reserved.