Hospice vs Hospital: What's the Right Choice for Your Family?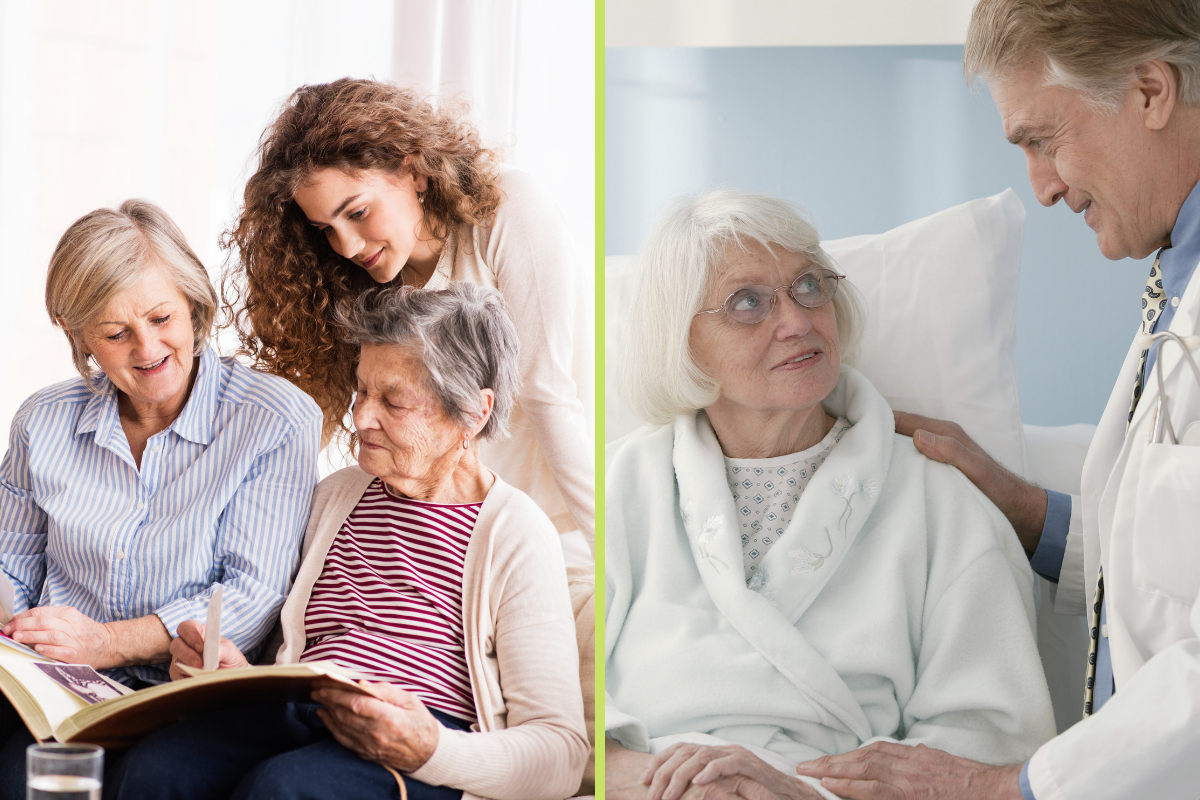 It's a moment that no family wants to face, but that we all will at some point in our lives. Our loved one is in the hospital and the doctors deliver that heartbreaking message: "There's nothing more we can do." At this point, the patient and their family have a choice to make: Hospice vs hospital. Do they stay at the hospital or return home with the support of hospice?
Each family needs to make this decision for themselves. The only right answer is to honor your loved one's wishes to the best of your ability. If your loved one wants to go home, Crossroads Hospice & Palliative Care will provide all the support needed to make that possible.
There's always more we can do.
We wish the phrase "there's nothing more we can do" would be stricken from the vocabulary of healthcare providers. While there may come a point where we can no longer do anything to cure a patient, there is always more we can do. We can care. We can provide comfort. We can allow the patient's wishes to be honored.
At Crossroads, we strive to give every patient the highest quality of life possible for as long as they have with us. We have a variety of quality of life programs designed to honor patient goals. Veteran Recognition programs take note of the special sacrifices our military Veterans have made to defend our freedoms. These Veteran Recognition Ceremonies can be very moving for everyone involved. And for some Veterans, these ceremonies are the first time their service has been properly recognized. It is a time of healing for the Veteran and their family.
We also offer special programs like our Gift of a Day program. This unique program gives terminally ill patients the opportunity for one perfect day where they can put aside worries about their health and focus on what brings them joy. Each Gift of a Day is as unique as each one of our patients. Some enjoy special family meals or a meaningful occasion like a wedding or baptism. We've taken patients to concerts by their favorite performers and trips to their favorite places. Patients have enjoyed visits from firefighters, NFL players, superheroes, and more.  It all depends on what makes a day perfect for that individual.
We also capture memories for our patients with our Life Journal program. Volunteers meet with patients and learn their life stories. These are captured into beautiful hardbound books with photos from throughout the patients' lives. Some Life Journals include family sayings and recipes, others include advice the patient wishes to pass on. All of them are treasured by the patients' families for many years.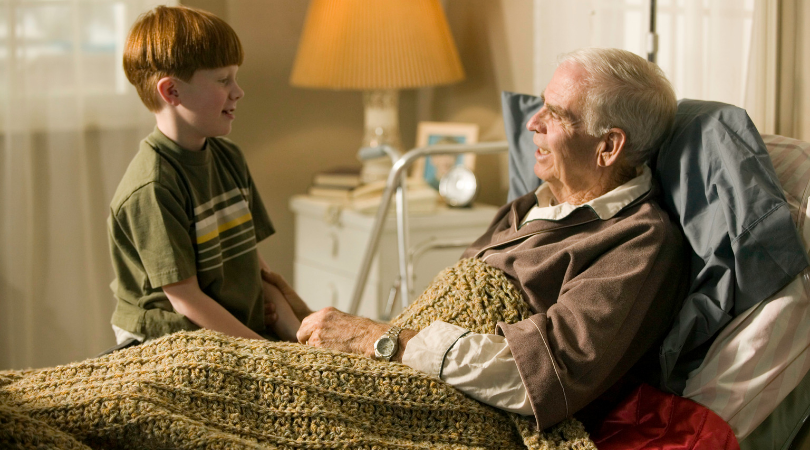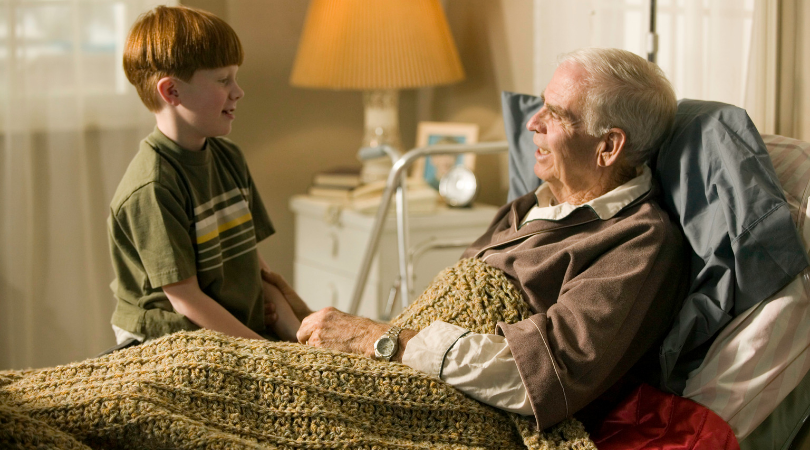 What type of care is provided at home?
When families are trying to decide between hospice vs. hospital care, a frequent question that comes up is "what care is provided in the home?" Many families are surprised to learn how much support is provided once hospice becomes involved in the patient's care.
When a patient is admitted to hospice, they are assigned a full team of hospice professionals to support them including a nurse, hospice aide, social worker, chaplain, volunteers, and bereavement support. This team is committed to ensuring that the patient's physical, emotional, and spiritual needs are met while also supporting the family's emotional journey through this difficult time. Crossroads works hand-in-hand with the patient's physicians and the hospice discharge planner to ensure a smooth transition home.
All medical equipment, supplies, and medication related to the patient's terminal illness will be supplied at no cost to the patient and their family. If the patient needs a hospital bed, a wheelchair, incontinence supplies or wound care supplies, these items will be delivered to the home. The hospice nurse will continue to monitor the patient's pain and other symptoms and adjust medication as needed to keep the patient comfortable.
Crossroads believes no one should die alone, so as the patient's condition declines, we begin our Watch Program to monitor the patient more closely. Once the team begins to see signs that the patient's end is near, we activate our Evenmore Program which allows us to keep a member of the patient's care team at bedside supporting the patient and their family through this final transition.
To learn more about hospice services please visit our website or give us a call at 1-888-564-3405.

If you found this information helpful, please share it with your network and community.
Copyright © 2019 Crossroads Hospice & Palliative Care. All rights reserved.